Dropzone is a new type of fast-paced RTS being developed by Sparkypants Studios and published by Gameforge. In Dropzone, players will face off in 1v1 competitive matches where each player controls their own customizable squad of mech pilots. In addition to fighting off their opponent, players will also need to eliminate the alien Kavash infestation.  Currently in a Closed Beta state, MMOGames is providing you with a chance to test out this game before it becomes available to the general public.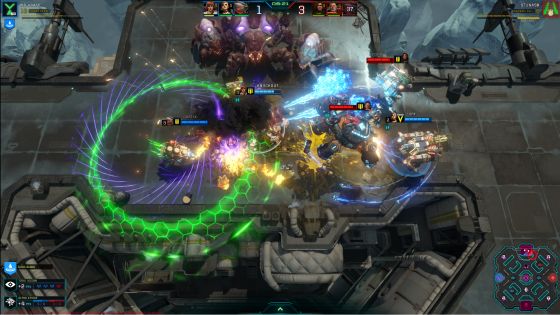 What You Get From The Dropzone Giveaway
Closed Beta access to Dropzone.
How To Redeem Your Dropzone Closed Beta Key
Log in to your Gameforge account.
Download and Install Dropzone.
Launch Dropzone and input your beta key.
Enter Via Gleam
Sign in with a selection of options within the Gleam widget below and complete one or more entries to enter. You can select all of them or just one, it's entirely up to you, though the more you choose, the more chances you have to win!
This giveaway ends on Wednesday, December 7, 2016, at 7:00 AM GMT. We will be in touch by email with the winners once the contest comes to an end. If you have any issues, please contact us.
Related:
Dropzone
,
Gameforge
,
Giveaway
,
PvP
,
Sparkypants Studios
,
Strategy