Usually, at any major gaming event it's difficult to not notice the Wargaming booth. There are tanks, planes, girls and enough loud noises to ruin any interview within 1,000 feet. That wasn't the case at E3 2015, however, as Wargaming decided to tone it down and stick to a single meeting room. I honestly preferred it this way. I could talk with the developers and production managers while not having to yell over anyone. This year was also different in the fact that there were no massive announcements. Sure, they announced a remake of Master of Orion, but a single-player 4X game isn't exactly going to drive the crowds wild (not that I don't enjoy a space strategy game every now and then). Instead, what we mainly got were a few quality of life, and launch, announcements for some of their biggest titles.
MASTER OF ORION
I've always been intrigued by space. It's a marvelous thing and because we don't really know much about it there's so much wonder and possibility. Being able to travel the galaxy, explore unknown planets and meet all kinds of different species is a dream that many science fiction fans have had for years. Well, that's what NGD Studios and Wargaming are trying to deliver with their remake of Master of Orion.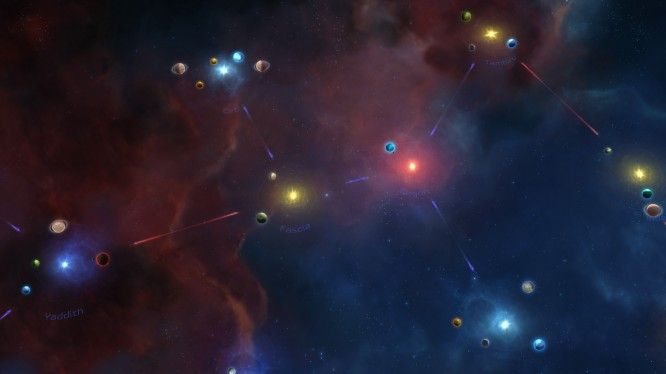 "We've done a rebirth of the original elements of the game, but of course we updated the graphics. We introduced AAA voice talent into the game and animations to match it," said a representative from NGD Studios. "We introduced a new streamlined interface making it easier to play and up to today's standards. We brought back the original composer to create all the music for it so we have an orchestral score for the game itself."
Currently, there are 10 races and multiple options for how the game can be played. Players can choose the size of their galaxy from small to more than hundreds of stars. This offers an immense amount of versatility for exploring and expanding empires. Players can interact with NPCs they meet in a variety of manners and there are five different victory conditions including: excellence, conquest, technology, economic, and diplomatic. After getting a quick demonstration of the research trees, it's evident that matches of Master of Orion are not going to be quick.
There's also a great amount of control over how planets use their resources. Players can assign their population to harvest food, research or enhance production, and this can be changed at any time based on need. It was also stressed that the game hasn't been watered down for fans of the original game and the 4X's have been properly maintained, but there are options to allow easier access for newer players.
WORLD OF TANKS
Releasing World of Tanks on the Xbox One, on July 28th, is going to be a great move for Wargaming. The console market is still relatively fresh for free-to-play games and there aren't exactly a lot of tank simulators on the Xbox One right now. With over 6 million downloads, World of Tanks is already the number one free-to-play game on the Xbox 360 so the movement to the current generation console only makes sense.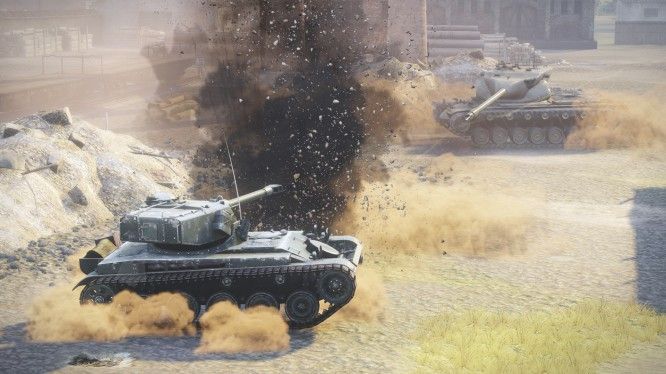 Players who happen to own both systems won't be stuck on the 360 either. There's going to be an option to migrate to the Xbox One version of the game and bring everything you've unlocked with you. Furthermore, both consoles will be on the same set of servers and matches will consists of both Xbox One and 360 users simultaneously. This means that any players who migrate won't have to leave their friends, or clans, behind. Not only will cross-play be enabled, but World of Tanks is going to feature cross-chat, developed in coordination with Microsoft, which will allow players from either system to communicate with one another.
The Xbox One version is obviously going to feature improved graphics, particle effects and more social features. From what I saw the game looks gorgeous on the Xbox One and the upgraded environment destructibility is a nice added touch. Additionally, the Proving Grounds will be added, which is the game's first PvE area and will available on both Xbox One and 360. This will allow players to train against AI opponents and hone their skills or test out new strategies without having to deal with the hassles of online play. The open beta will begin July 11th and those who participate will receive a special edition tank.
WORLD OF WARSHIPS
World of Warships is the Wargaming title that I've been excited about for quite some time. When I first saw it during its early alpha stages at PAX East 2014 it already looked gorgeous, but it's gotten even better since then. Just the way the water looks and reacts to gunfire or torpedoes is memorizing. The main focus of World of Warships is iconic sea battles of World War II and historical ships. There are more than 100 ships currently, with a main focus on Japanese and American ships but British and Russian ships have also been added.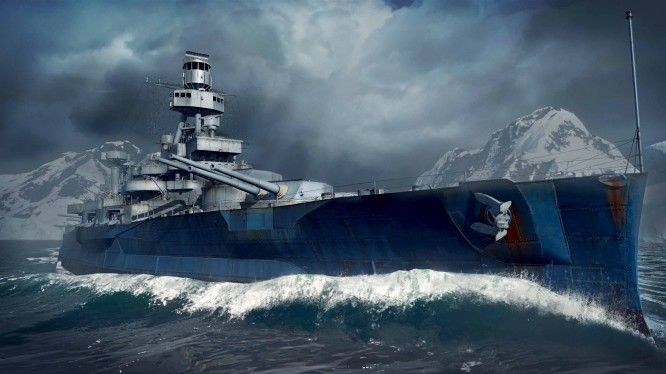 Apparently one of the biggest requests from players was more customization, and it's now being given to them in the form of custom paint jobs, camouflage, loadouts, and signal flags. A new achievement system is being introduced into the game that provides players with consumables, which allow players to purchase signal flags. These signal flags are temporary but do provide an in-game bonus, such as additional credits earned for the match. I could see players not particularly appreciating outside factors influencing gameplay, and this will be dependent on how the signal flags are implemented.
Exciting things are about to happen in World of Warships as the open beta is set to begin in the near future. We were given the end of June as an expected date, but no official time frame was has been announced yet. The gameplay looks amazing and there are multiple ways to participate in the combat, whether it's playing a gunship, torpedo boat or the massive aircraft carrier. Even if this isn't quite your type of game then it's still worth checking out just for the visuals; ships look really awesome when they're on fire.
Related:
Beta
,
Developer
,
E3
,
E3 2015
,
Interview
,
Open Beta
,
Wargaming
,
World of Tanks
,
World of Warships
,
Xbox 360
,
Xbox One