The conference that tends to hold the highest interest for us MMO gamers is the PC Gaming Show. Last year was relatively underwhelming but we can always hold out hope for something exciting, right? Hosted by Day[9], a cheerful chap who gave the show a real sense of fun and warmth, we got a few good things out of the two hour E3 2016 PC Gaming Show livestream, though I won't go into everything because you can fit a lot of stuff into that amount of time!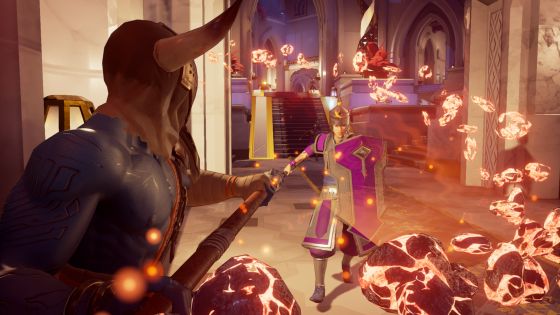 Warhamer 40,000: Dawn of War III
The E3 2016 PC Gaming Show kicked off with Relic Entertainment – Space Marine looming behind them – who sat down to talk about Warhammer 40,000: Dawn of War III, an RTS that looks absolutely incredible.
ARK: Survival Evolved
Then onto everybody's favorite dinosaur game, ARK: Survival Evolved. Studio Wildcard came out to talk all about the new things coming to the survival MMO. The next major update brings a Redwood biome where you can build treetop dwellings, gather new resources, and tame a new giant dinosaur, the Titanosaur, who cannot be tamed in the usual methods. In fact, he is so big you can build a fortress on his back. But of course, player-created mods are a huge part of ARK and Studio Wildcard will be officially supporting a few of the more popular mods, thus opening them up to console players: Primitive Plus challenges players to use primarily wood and stone to build and live off of the land, and Primal Survival is a total conversion allowing players to play as any of ARK's creatures.
Lawbreakers
Cliff Bleszinski joined Day[9] on the comfy chairs to announce a new game mode called Promenade and discuss Lawbreakers and how he reimagined real world locations as they could be if such an event happened, as well as talking about where Lawbreakers fits into a market with games like Overwatch and Battleborn, to which Cliff says his game holds more of a "western" feel with more "cursing and gore".
Oh, and pre-loading for the Alpha begins June 16th.

Tyranny
Now Tyranny looks intriguing. A new RPG from Obsidian with the premise: "What if evil won?" Take a look.
Dual Universe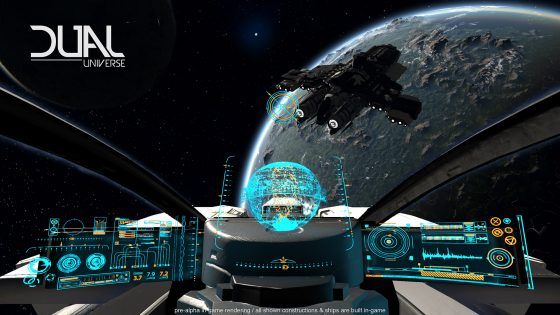 We've covered Dual Universe already so we had some idea of what to expect from the space sim from Novaquark, but we still got to see some great stuff.
Everything in Dual Universe is buildable, from the structures to the ships you explore the universe with, there's tech in place that supposedly allows you to do whatever you want and be whatever you want to be within a continuous single shard universe. While Alpha isn't due until early 2017, interested players can check out the new community website due to launch in a couple of weeks which will allow you to create a character and an organization and begin forming bonds with a community.
Day of Infamy
Coming to Steam Early Access next month from the creators of Insurgency comes Day of Infamy, what seems to be a WW2-themed shooter.
Mirage: Arcane Warfare
Announced a few months back, Mirage: Arcane Warfare (from the creators of Chivalry: Medieval Warfare) looks towards the arena shooter genre and displaces guns for magic and swords within an Arabian/Persian setting. It is stylized and it looks hella fun. We'll know soon enough as the Beta launches this Summer with launch to follow in Fall.
Warframe
We also got a trailer for a pretty awesome looking new game mode for Warframe called Lunaro which looks to be a kind of a mix between Rocket League and American football. And the following promo code can be redeemed for some mystery goodies: PCGamingShow2016.
Related:
ARK: Survival Evolved
,
Dawn of War 3
,
Day of Infamy
,
Dual Universe
,
E3
,
E3 2016
,
LawBreakers
,
Mirage: Arcane Warfare
,
PC
,
Tyranny
,
Warframe
,
Warhammer 40k