Lets just come out and say it, E3 2017 was pretty terrible for the MMO genre. None of the major press conferences announced a new MMO. It isn't all bad news though! There were some expansion announcements, games expanding to consoles, and a number of multiplayer games have gone through the roof. So while we're all waiting to pre-order Age of Empires: Definitive Edition lets take a look at the E3 2017 multiplayer games we did get and our hype levels for each game.
The Elder Scrolls: Legends
Have you noticed recently that there isn't much talk about card games at the moment? They're still out there of course. But there's nothing to really get excited about. That is until now because The Elder Scrolls Legends said the sacred holy word: Skyrim. Yes, a Skyrim expansion is coming to Legends on June 29th.
Hype Level: Shampooing my hair that night.
Black Desert Online
There wasn't a whole lot of talk about BDO during E3, except for the fact that it's being ported to Xbox One. While the game didn't steal many PC playing hearts when it made the move to the West we have seen several times now that MMOs perform very well on consoles and this could be the place where BDO really comes into its own.
Hype Level: Eh.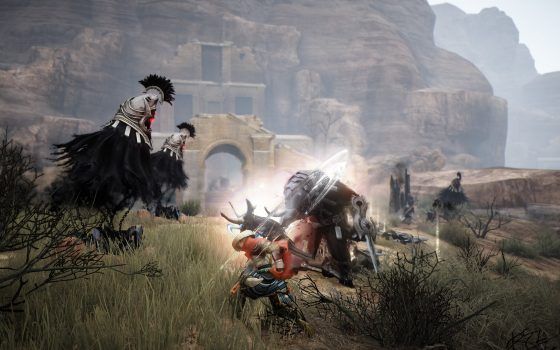 Lawbreakers
Another project we've been following a long time now is Lawbreakers, the gravity-defying shooter being made by CliffyB. You can now pre-order it for PC and PS4 and most exciting of all we got ourselves a launch date from E3 of August 8th. They also revealed the Harrier Role and a suborbital station called Vertigo. It was exciting for anyone who is already a fan but it didn't really do much to sell itself to new players.
Hype Level: Lukewarm
Anthem
We've known for a long time that Bioware was working on a new IP. There was a lot of hope that it would be another Star Wars game. Because, why wouldn't there be hope of that? Of course, that isn't what Anthem is. Anthem currently looks like their answer to Destiny. Of course, E3 was the first time the public ever got the chance to see it so we're waiting for more information. Oddly it seems more than anything people are confused about Anthem. It isn't anything resembling what people expected. While the press certainly seems to be over the moon.
Hype Level: Answer Unclear, Try Again Later
Lego Worlds
During E3 Lego Worlds announced Classic Space DLC which is bringing the old school space legos to Lego Worlds. You'll be able to fly in a Space Cruiser, play on the Moon biome and experience all new characters and quests. Lego Worlds is also coming to Nintendo Switch sometime this autumn and you can already pre-order it. The physical version includes 2 DLCs, including Classic Space while the digital version will require you to purchase it. There isn't a release date for Classic Space just yet, we only know that it is coming soon.
Hype Level: SPACESHIPS!!!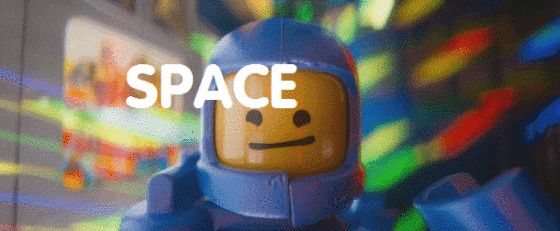 Fortnite
If you're like us then you've most likely been following Fortnite for years now. During E3 we got a glimpse at the gameplay in Fortnite which looks like an amazing mix of sandbox survival and Orcs Must Die style tower defense games. Early Access for this game begins July 25th on PC, Mac, PS4, and Xbox One. To take part you need to purchase one of the 4 different levels of founders packs ranging from $39.99 to $149.99!
Hype Level: Intrigued
Final Fantasy XIV
We got a glimpse of the upcoming expansion, Stormblood. While it's unlikely that they'll be getting any new fans from their showing at E3, past and present players are eager to get their hands on Stormblood. Which is exactly what they got to do if they were on the floor at the convention.
Hype Level: If you weren't hyped before E3 wasn't going to fix that.
The Darwin Project
After watching/reading The Hunger Games did you find yourself saying "hey, they should make this into a game." Well if you did…WTF is wrong with you? They're children! Ok, no, really though, you wouldn't have been alone. It's something that is begging to be done and it looks like The Darwin Project is going to be that game. This game caught the attention of a lot of people and even the less competitive in the MMOGames office are intrigued. We're especially interested in learning how players will be able to interact with people watching via Mixer.
Hype Level: Gimme More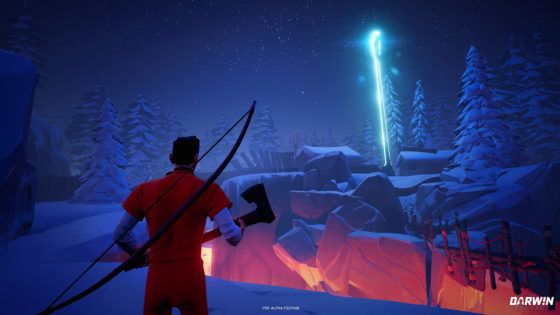 Sea of Thieves
We first got our hands on Sea of Thieves back at Gamescom 2016 and we were hooked. Pirate pun intended. At E3 this year they showed us that Sea of Thieves was more than just combat on the seas with your friends. With a 9-minute gameplay video showing off other ways to play the game they renewed the hype and brought attention to the title which many had dismissed as a simple ship combat game.
Hype Level: Yo ho, Yo ho, a pirate's life for me.
Dark and Light
The one new (sort of) MMORPG that we did see during the big press conferences was Dark and Light. Though if you blinked you would have missed it. They featured it as part of a long list of upcoming titles with no new information being given. Though a new trailer showing off how NVIDIA Ansel enhances Dark and Light was released and it was playable on the floor.
Hype Level: Eagerly Awaiting More
Destiny 2
The big news about Destiny 2 was the surprisingly early launch date. It'll be going live on September 6th for consoles and October 24th for PC. Meanwhile, many people assumed it wouldn't be launching until 2018. Early access will begin in July and of course, if you attended E3 you had the chance to play.
Hype Level: Sky high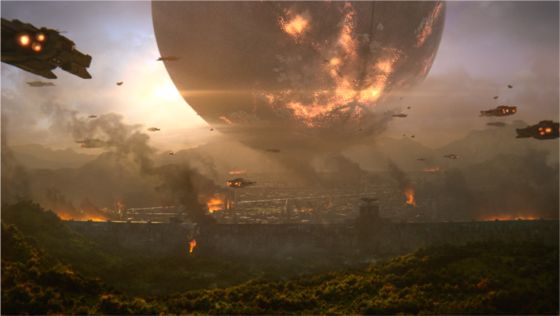 Elder Scrolls Online
At E3 The Elder Scrolls Online was looking to the future with 2 new DLCs called Horns of the Reach and Clockwork City. While there aren't a whole lot of details about them yet we can pretty confidently say they're going to be good. They have been killing it with their DLCs which have all been amazing.
Hype Level: 9001.
And that's our look at E3 hype! How does it compare to your hype levels? What are you most excited about from E3? Let us know in the comments!
Related:
Anthem
,
Article
,
Black Desert Online
,
Dark and Light
,
Destiny 2
,
E3 2017
,
Final Fantasy XIV
,
Fortnite
,
LawBreakers
,
Lego Worlds
,
Listed
,
MMO
,
Multiplayer
,
Sea of Thieves
,
The Darwin Project
,
The Elder Scrolls Online
,
The Elder Scrolls: Legends