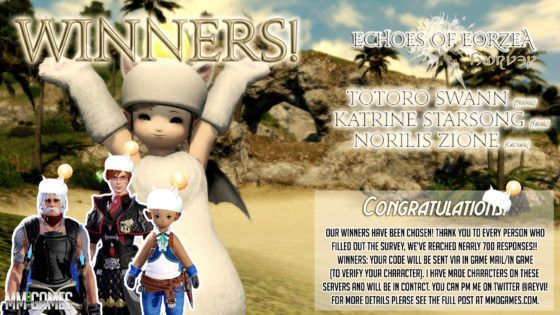 Finally the wait is over! The RNG Gods have spoken and the winners of the Moogle Cap Givaway are finally ready to be announced.
The Winners
Winners were picked at on May 3rd using the entire Lodestone entry list and a random name picker.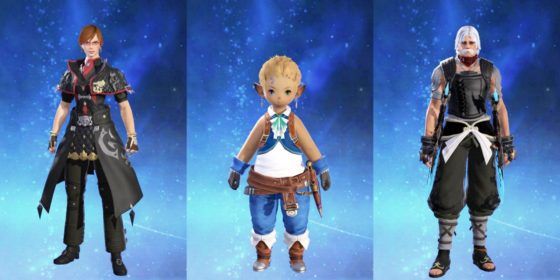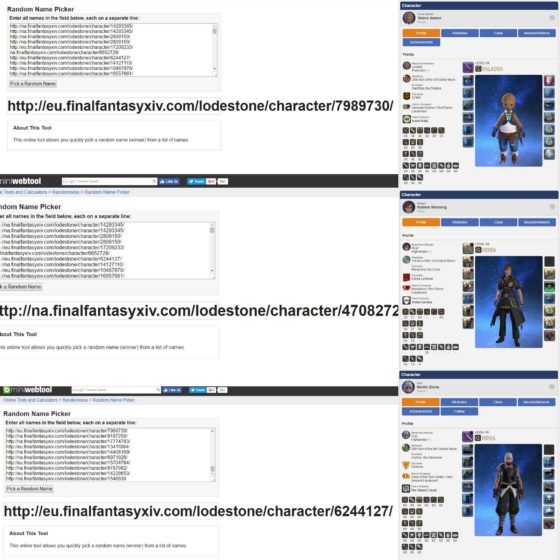 Receiving Your Prize
To verify the code goes to the correct pixel person, I have created a little character on each server. I will be logging on frequently throughout the day/evenings to use the character search and then PM you. Sadly there is no ability to add friends offline, so I will just have to keep checking!
To speed this process up, it would be very helpful if you could PM me on Twitter!
Congratulations to you all, I hope you really enjoy the cute little Moogle hat. Don't forget to send me a screenshot of your character looking fancy!
The Survey
I am absolutely overwhelmed with the level of response to the survey after it opened on May 2nd. The closing figure was 687 completed forms! I really want to say a huge thank you to each and every one of you who gave me a piece of your time for this survey.

What will I do with the information?
All the data collected will be collated and reviewed. There's no shortcut here, I will be reading each and every survey to hear your thoughts on the game. To me, this information is very important and will help me form a range of articles in the future covering aspects of the game aspects from many viewpoints. Once the data is formed into a more manageable structure, I will also be sending the results along to the development team at SE.
Thank you again and congratulations to the winners!
Related:
Echoes of Eorzea
,
ffxiv
,
Final Fantasy XIV: A Realm Reborn
,
Giveaway
,
MMORPG