Trion Worlds are the developers and publishers behind many of the most popular online games in the world; ArcheAge, Trove, and Atlas Reactor being a few examples of their long list of very successful titles. Trion Worlds were a major participant at PAX West 2016, where they showcased many of the changes they have planned for the coming year. During PAX, Trion Worlds also distributed some very special giveaway keys, and they supplied MMOGames with a handful of them too! To that end, we bring you this Exclusive Trion Worlds PAX Gift Pack Giveaway, which awards special items in SIX of Trion's most popular titles; ArcheAge, Rift, Trove, Devilian, Defiance, and Atlas Reactor!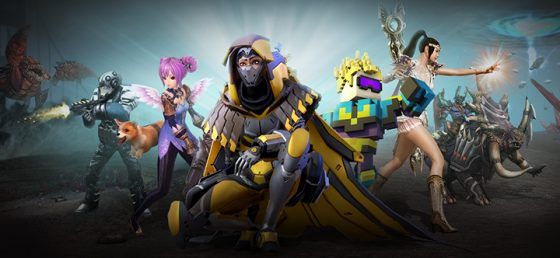 What You Get From The Exclusive Trion Worlds PAX Gift Pack Giveaway
For Archeage: 1x Mistracer Mount!
For RIFT: 1x Community Racing Snail mount!
For Trove: 1x Flying Carpet!
For Devilian: 1x Shimmering Devil Wings!
For Defiance: 1x Challenger Vehicle!
For Atlas Reactor: 1x Grey Citadel Style skin!
How To Redeem Your Exclusive Trion Worlds PAX Gift Pack Giveaway Key
Log in to your Glyph account.
Click "Account."
Select "Apply Code". Enjoy!
Enter Via Gleam
Sign in with a selection of options within the Gleam widget below and complete one or more entries to enter. You can select all of them or just one, it's entirely up to you, though the more you choose, the more chances you have to win!
Exclusive Trion Worlds PAX Gift Pack Giveaway

This giveaway ends on Monday, September 12, 2016, at 8:00 AM GMT. We will be in touch by email with the winners once the contest comes to an end.  If you have any issues, please contact us.
Related:
ArcheAge
,
Atlas Reactor
,
Defiance
,
Devilian
,
Game Keys
,
Giveaway
,
Rift
,
Trion Worlds
,
Trove