Powered by CryEngine 3 (now known simply as CryEngine), Monster Hunter Online recently entered its new test phase (known as Predatory Test). This title is currently exclusive to China's Tencent games, and co-developed by Capcom and Tencent.
Players start the game with 4 main weapons at their disposal, with the chance to try all out before choosing 1 to focus upgrades on. Of course, players can gradually upgrade them all. As opposed to more MMORPGs, there isn't a skill points system or NPC to upgrade skills, players will have to execute skills through mouse and keyboard controls (gamepad if one is available).
Fans of the series will be glad to find that Monster Hunter Online pretty much stays on the same course as the other games in the franchise, being very tactical and requiring close observations of monsters' movement patterns. It doesn't seem to me that the difficulty was toned down to suit more players.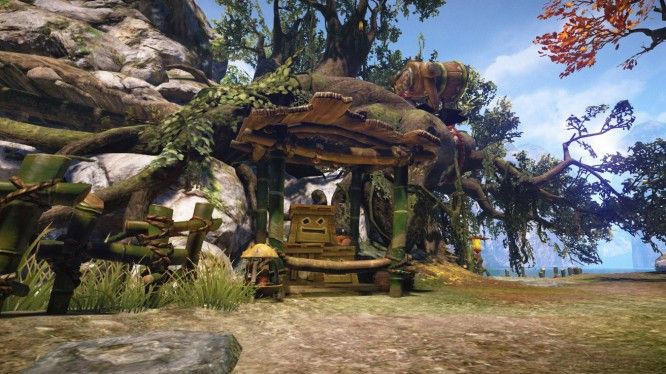 Combat, though non-target, isn't exactly as "easy" as systems found in TERA or Dragon Nest. Attacks are definitely not as fast-paced, with more thinking needing than mindless bashing at the target. Bosses uses different skills and some act according to situations, which is no doubt a very challenging experience.
From what I know, the "Extreme" mode of each dungeon will feature 2 of the same boss. I am sure I won't be able to survive any of those fights, even in a party… Talking about parties, there is currently no party find system, which is really frustrating since almost all fights (even in normal mode) plays best with more players. Hopefully, this is just a missing feature for the current client version.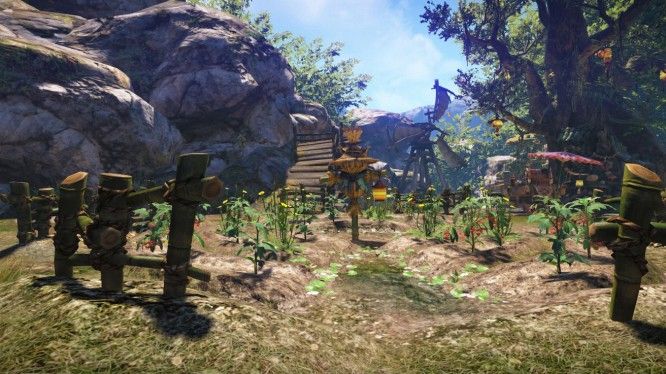 The upgrade and crafting system is very basic, salvaging materials from defeated monsters and using them to enhance weapons and armor pieces. There is an extensive farming system as well, including fishing, insect cultivation and more. All these side-features are used to diversify the otherwise combat-focused gameplay.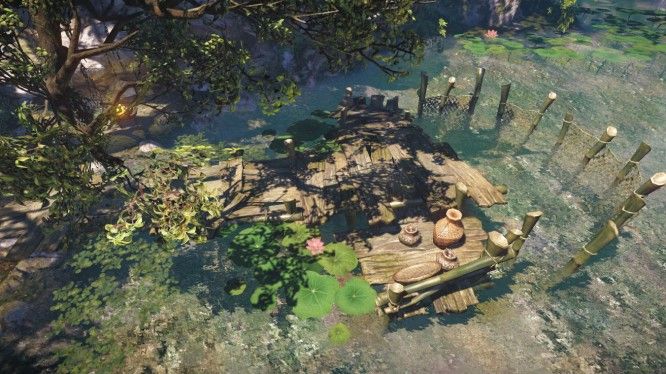 That is all I have for Monster Hunter Online. As a noob to the franchise, the game's learning curve was a real wakeup call for me. Currently, there are no news about an overseas server, even for Japan where IP owner Capcom is located.