MMOGames met with BigPoint at Gamescom to discuss the latest game releases and upcoming plans for League of Angels. Earlier this year Youzu and BigPoint completed their merge, and together they are publishing some of the biggest and longest-running browser games in the world, including DarkOrbit, Seafight, (both turning 10 years old this year!), Farmerama, and, of course, League of Angels, which was launched in 2016 and League of Angels II which went live in March of this year. We sat down to talk about the New League of Angels Games announced at Gamescom!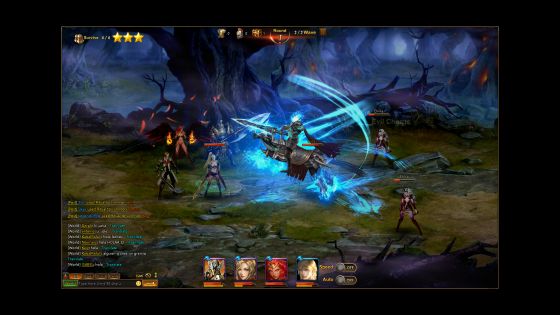 Company Merge
In the past few months, the top of the companies spent a lot of time distracted in conversations with shareholders, but they made the important decision not to let this distract the developers and the teams. It's an interesting merge of companies because both of them have a vast share of browser game players throughout the world, and possess a lot of local marketing knowledge. Just to express their success in numbers, Seafight has already provided over $100 million in revenue and DarkOrbit already $250 million.
There's a very good cooperation between Youzu and BigPoint, they're able to give each other a lot of business feedback and they work together with the third parties integrating with them. Loa II has been their main focus since its launch in March, and BigPoint shared a lot of their industry expertise for the EU market with Youzu in order to make the launch a success. They've also made sure that their experts frequently travel between Hamburg and Shanghai to exchange expertise.
Impact of League of Angels
They have rested heavily on LOA, which they're calling LOA I now. The lifetime value of the players and their performance is very impressive. They've created a sustainable game which will be the background for more publications coming up. LOA I took longer than usual to develop for their studio, called Angel Studios. They consider it an AAA browser game, which is now launched in 150 countries. The next steps are to launch it in Korea and Japan. LOA I has been featured by Facebook twice already, and the Microsoft CEO has mentioned the game in one of his recent presentations, which wasn't organized by Youzu PR, in fact it was quite a surprise. Apparently, he plays it himself and enjoys it a lot.
LOA as Series
So, League of Angels will be a series game. We can expect more LOA to come, with all games taking place in the same world and with the same recognizable characters. The first new game will be called League of Angels as well, with an additional title element not yet announced (unlikely to be LOA III). It will be a strategy browser game with completely new mechanics. By switching genre, it will be a considerable difference compared to the current action RPGs, and with this the game will hopefully attract new players. The new game takes place in exactly the same world and should extend the story for gamers to follow.
Afterwards, we can expect even more LOA titles to be announced. The new games that are coming can each be considered new chapters, which are all part of the same world. The games will share characters and storylines and they've contacted novelists to hopefully add books to the series as well. There was even mention of a TV drama and an official movie.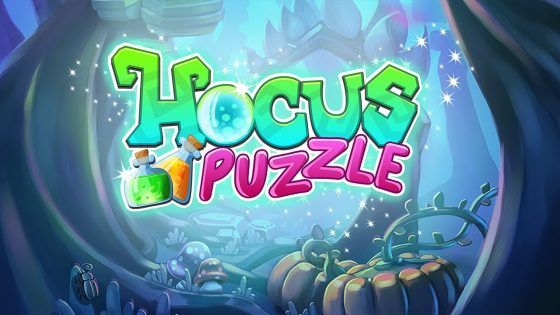 Localization Experts
One of the key strengths of these companies working together is that they understand local markets. An interesting announcement was made in that localized versions of LOA II will sometimes have different character designs and different costumes to pick from, which offer a more local feel to the game. Consider for example typically worn clothes or patterns, or features of appearance and hair that will allow players to more easily recognize themselves in the characters they choose. In this time, I think that is a very interesting step forward.
Hocus Puzzle Mobile Launch
The first new title they published together is the mobile puzzle game called Hocus Puzzle. For BigPoint it is their first mobile launch. They obtained 1 million players in 10 days and they got featured by Apple, which leaves them very satisfied with their first launch. They expect to launch a new mobile title each quarter, but couldn't divulge yet what the first next game is that they're working on.
Related:
Bigpoint
,
Browser Game
,
Gamescom
,
Gamescom 2016
,
Hocus Puzzle
,
League of Angels
,
League of Angels II
,
Youzu