It's time for the final day of the Heroes of the Storm HGC Western Clash. The first series has the final North American team fighting against Team Dignitas, which has failed to concede a game all tournament. Whoever gets knocked out in the first series will still have a chance to climb back against the winner of Method vs Leftovers.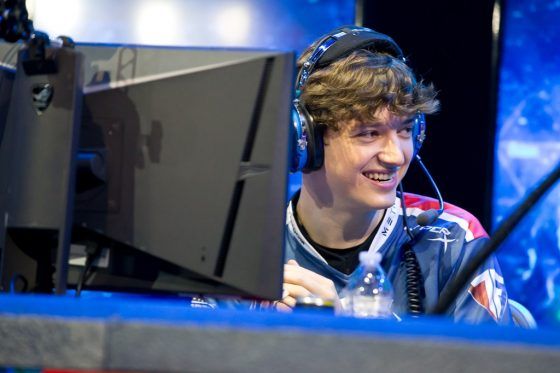 Team Dignitas (EU1) vs Freedom (NA3) Match 1
Map: Dragon Shire
Dignitas: Fenix, Johanna, Dehaka, Chromie, Uther
Freedom: Garrosh, Deckard, Hanzo, Jaina, Blaze
Team Dignitas clearly did their homework by banning out Medivh after Team Freedom used him to dominate Leftovers the previous day. Early on in the game Freedom grabs their knight camp and ganks Fenix top, which gives them a half level advantage. Dignitas responds by taking the bottom knight camp and shoving bottom lane, and Chromie picks up Temporal Loop which has the potential to set up dangerous plays later on.
As Freedom hits level 10, Dehaka and Fenix attempt to gank Blaze top. However, Hanzo and Deckard respond and Dehaka falls instead. The teams clash once Dignitas reaches level 10, which results in Hanzo and Jaining falling, and Dignitas grabs the Dragon Knight to push top fort.
Dignitas' Dehaka shows great global presence all game but gets caught top forcing Uther to use Divine Shield to save him. This plays an important factor in the next fight as Uther can't protect himself and is dropped above middle lane. Even so, Dignitas gets level 16 first and is able to bully Freedom off the beacons and take the Dragon Knight.
While Dignitas marches bottom lane with the Dragon Knight, Freedom goes all-in against Chromie but Blaze gets burned down and Freedom is forced to back off and defend their keep. At 14:30 Freedom postures to invade bottom Knights, but Dignitas claims it just as they invade. Things look bad for Freedom but a key Bunker negates a ton of damage and Hanzo gets a huge stun off that allows Freedom to go 4-0.
Freedom presses their advantage to take the third Dragon Knight and level 20. They pushed bot without the minion wave and the Dragon Knight soaked too many keep hits to take the keep, which gave Dignitas a chance to catch up.
As the fourth objective spawns, Blaze gets picked off bottom and Dignitas secures the Dragon Knight. While attempting to defend the bottom Keep, Freedom's Hanzo gets taken down early. Despite putting up a valiant effort, Freedom's core falls after a well-timed Divine Shield saves Dignitas' Fenix.
Team Dignitas (EU1) vs Freedom (NA3) Match 2
Map: Tomb of the Spider Queen
Dignitas: Johanna, Deckard, Sgt. Hammer, Dehaka, Raynor
Freedom: Fenix, Diablo, Blaze, Malfurion, Gul'dan
Team Dignitas continues to ban Medivh and builds a solid Sgt. Hammer team that also has global presence with Dehaka. Early on, both teams rotate between middle and top lanes but Dehaka rotates from bottom to catch Malfurion out of position. Shortly after, Dehaka gets another pick on Fenix with some help from Raynor.
At 7-minutes in, Dignitas gets the first turn in and destroys mid and bottom forts before the Webweavers even spawn. Freedom responds well to the Webweavers and prevents much more damage but they're down two levels at this point.
Dignitas attempts the boss at the 10-minute mark. Blaze attempts to stop them but his team is slow to show up. By the time the rest of Freedom gets there, Dignitas has the boss and takes down both Blaze and Diablo.
This gives Dignitas a massive 16 to 13 level lead and they're able to turn in gems once again. Freedom attempts to hold them off but Fenix and Diablo fall. Already having a massive advantage, Dignitas doesn't have much trouble ending the game at this point.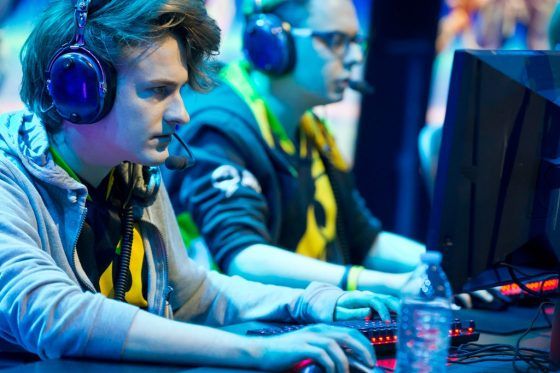 Team Dignitas (EU1) vs Freedom (NA3) Match 3
Map: Towers of Doom
Dignitas: Yrel, Raynor, Zeratul, Deckard, Garrosh
Freedom: Abathur, Muradin, Kharazim, Tracer, Leoric
Once again, Dignitas denies Freedom both Medivh and Sgt. Hammer on the chokepoint-heavy Towers of Doom. Early on, both teams push aggressively with Freedom top and Dignitas bottom lane. Freedom gets a slight objective lead after they take two altars and both teams take a fort.
Controlling the bottom fort gives Dignitas a slight advantage as they're able to march in a set of mercenaries for added core damage. As the middle altar spawns, Muradin takes heavy damage and is chased away but Yrel pursues and finishes the job. Dignitas grabs the middle altar to take the lead, and the teams split the next set of altars that spawn middle and bottom.
Freedom then takes boss to even things up, but Dignitas then claims the bottom altar uncontested. The teams clash in the middle and Leoric falls. This sets up Dignitas to take 2 out of 3 altars during the next spawn and solidifies their lead 20 to 11.
Despite being down in score, Freedom is able to control most of the battleground at this point. As the sixth set of altars spawn, Zeratul gets picked off. Freedom fights at the Dignitas altar while Abathur captures theirs, but Dignitas pushes back for the two core shots.
Once again, Freedom grabs the boss to cut Dignitas' lead to a single point. The seventh set of altars spawn top and the teams trade points. Dignitas attempts to invade Freedom's bottom mercenaries but Freedom counters and forces a Void Prism.
While Freedom is busy top, Dignitas pushes in more mercenaries bottom to bring the score 6 to 2. Only needing two more shots, Dignitas sets up as the solitary altar spawns bottom. Freedom dances around the altar looking for a perfect engagement but Wubby on Yrel sneaks in the channel to win the game.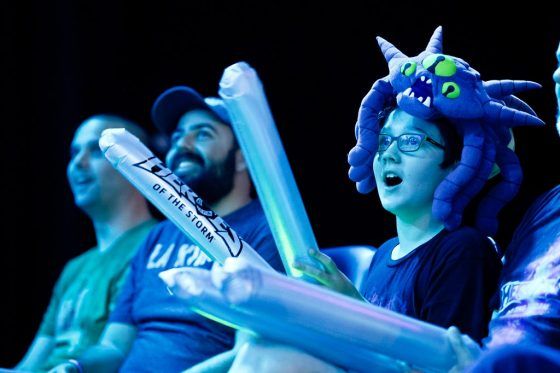 This leaves Team Freedom knocked down to the lower bracket and Team Dignitas moves on to the final bracket. We'll see if Team Freedom is strong enough to claw its way back or if the finals will feature two European teams.
Related:
Blizzard Entertainment
,
eSports
,
Heroes of the Storm
,
HGC
,
HGC Western Clash