The idea of asymmetric PvP has a long history in the online gaming world that has never achieved its full potential. Back in the early MMORPG days of EverQuest and Asheron's Call, developers actually spawned into the online words as raid bosses. Due to the unbalanced nature and resource constraints, these types of events haven't been implemented in more recent MMOs. A few years ago, we had a small-scale take on players controlling raid bosses with Evolve while Shadow Realms attempted to recreate the Dungeon Master experience from Dungeons & Dragons. Now Breach is trying its hand at the asymmetric PvP subgenre as a 4v1, third-person action RPG that puts a twist on ancient mythology.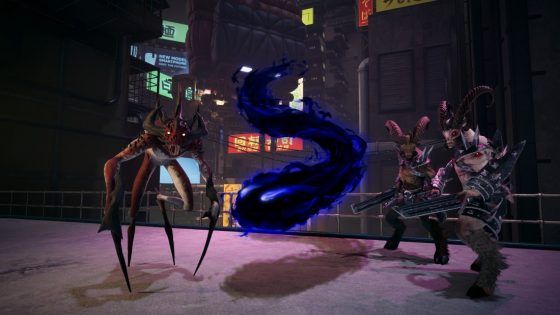 In Shadow Realms' Shadow
Last week, I had the opportunity to meet with Dallas Dickinson (President) and Gabe Amatangelo (Chief Creative Director) of QC Games to get a hands-on demonstration of Breach. If those names sound familiar, it's because they were previously part of Bioware's Shadow Realms development team.
A few minutes into the game, I was instantly reminded of my time with Shadow Realm back at PAX 2014. The idea of taking over the Dungeon Master, or Shadowlord, role definitely intrigued me, especially as someone who very much enjoys PvP focused games. Setting traps, taking over monsters, and picking off heroes one by one was great in concept, but what was presented at the time lacked a special something. It could have been the generic characters, settings, and skills or the combat just not feeling quite right. It felt like the team had great ideas with Shadow Realms but wasn't able to quite build the gameplay to deliver on them.
Already having those ideas to pull from, it seems as if the QC Games team has been able to spend more time building the core game mechanics such as combat, setting, and character progression . With that in mind, let's look at what Breach is doing to set itself apart.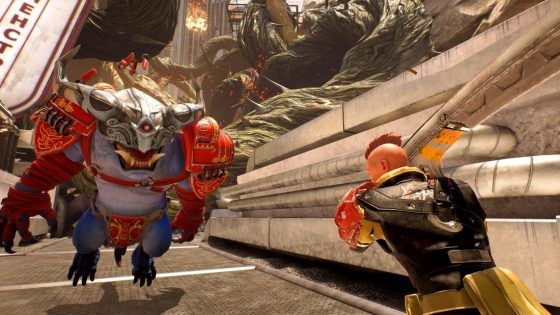 What is Breach?
In the short time that I spent with Breach, it was very apparent that the game does not simply fit into one category. It's clearly a lobby-based, co-op third-person action RPG, but it also embraces pen and paper Dungeons & Dragons and pulls parts from the MOBA genre. Breach can be played solo as a hero or Veil Demon, co-op, or in full 4v1 PvP mode.
These varying game modes have the ability to draw in all kinds of different gamers and not just those interested in PvP; you can dungeon crawl with your friends or torment AI heroes as the Veil Demon. The standard game mode will have four heroes face off against a single Veil Demon that can manipulate the battleground and control hordes of monsters, but the number of players can be modified in the custom game mode.
There are the typical roles that one would expect from a team-based RPG: Mage, physical DPS, healer, and tank with a wide-variety of classes ranging from Necromancer to Nighthawk. Currently, there are 18 classes for the Heroes and 6 for the Veil Demon, with more on the way. Furthermore, players can mix and match skills between certain classes to tailor their own unique playstyle. Unlike traditional MMORPGs or MOBAs, players aren't locked into a single class or hero but instead can customize an avatar that can change or modify classes before any match. In a way, it's similar to Final Fantasy XIV where players can access every class on their main character and are granted extra ability options based on the number of unlocked jobs.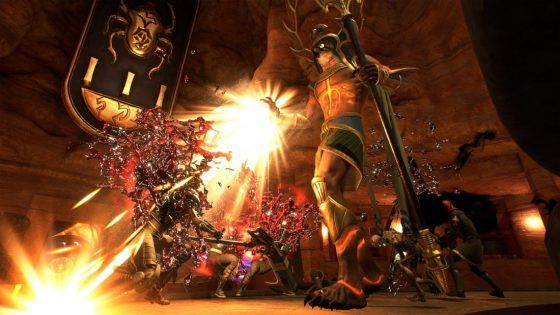 Before a match starts, players will hang out in a central hub similar to Destiny or most other current lobby-centric games. This is where they can modify their equipment, talents, skills and practice on the training dummies. When a match begins, the two teams will take turns drafting. The heroes will draft their classes while the Veil Demon first chooses their class and then two elite monsters. In the current build, players aren't forced to fill certain roles, and this can lead to some interesting team compositions. However, as I experienced in one of the play sessions, a team of all Demon Hunters isn't the best choice and a good balance of roles will likely be optimal in most situations.
After the draft ends, players will be transported to the battleground and be required to complete various objectives as they move forward. These include missions such as killing a certain number of enemies before the timer expires or capturing points. While this seems simple enough, the Veil Demon is doing its best to stop the heroes from succeeding. The Veil Demon this omnipresent entity that can't directly engage or be engaged by the heroes but it can spawn traps, take control of minions, or summon powerful elite monsters. At the end of each map there is a powerful boss that the Veil Demon can either take control of or work together with as a final attempt to stop the heroes.
Atmosphere
According to the story, 70,000 years ago humans lived alongside mythological creatures where they were enslaved and hunted. Taking pity on the humans, a group of Immortals split the Earth into two realities by creating the Veil. The humans were separated from the other mythological creatures and allowed to live in relative peace. However, the Veil is starting to collapse and the worlds are colliding. This has simultaneously allowed demons to invade the human world while also providing certain individuals with a power called "The Spark," which grants them magical abilities.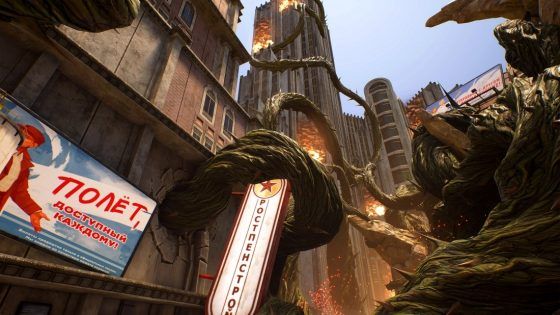 There are a lot of legendary myths from around the world and not focusing on a single one, such as Roman or Greek, allows the QC team a huge amount of freedom in level and enemy design. Each of the battlegrounds embodies a different culture from Egypt to Japan, and the final boss represents one of their gods or mythical beings.
This initially made me think back to SMITE, which currently has close to 100 gods from 12 different pantheons. Hopefully, this will give the development team a lot of inspiration to draw from and continue to create new content while allowing players to experience cultures from a multitude of backgrounds.
Game Mechanics and Features
Before meeting with QC Games, I had the opportunity to play through the tutorial on my own. One of the first things I noticed was how smooth and responsive the combat was. When you press a button, there's no awkward delay or animation before the attack or skill initiates. The overall control and feeling of combat reminded me a lot of Neverwinter, albeit with better visuals , and specifically playing the Assassin was reminiscent of the Trickster Rogue.
Attacks have a nice 'snap' to them and you can feel the impact on enemies. Standard attacks can be performed without a target, but there's a sort of soft-lock when correctly aiming at an enemy and using certain skills. This aspect is also similar to Guild Wars 2 and The Elder Scrolls Online, but the controls are much less floaty.
According to the development team, the game will be free-to-play once released and there will be no pay-to-win aspects. For monetization, Breach will be using a League of Legends style where players can pay to unlock new classes faster or purchase cosmetics.
For the most part, the game will feature horizontal progression, which should also decrease chances for pay-to-win features. Unlocking new gear won't provide a direct power bonus but will instead increase options available to the players. For example, each item for a class provides access to certain talents that are unlocked during a mission. Swapping out that item won't make you instantly stronger but it could provide talents more suited to your play style. Furthermore, classes can mix and match certain skills, which means that unlocking more classes provides more cross-class combination options.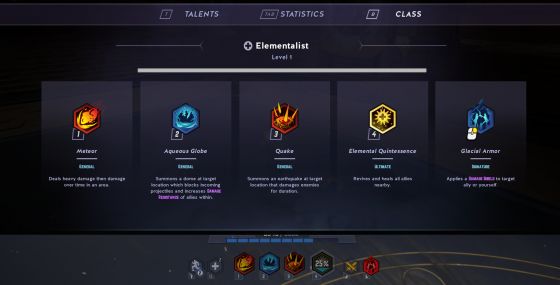 What it Needs
I feel like the elephant in the room is the lack of a map editor. With Shadow Realms likely never seeing the light of day, Breach is the closest we're getting to that Dungeon Master experience. And while it's fun to spawn traps and monsters on the fly, getting to create and setup an entire campaign ahead of time is exactly what this type of game needs. Player created content has a history of driving longevity in games and it often spawns entirely different ways to play or even creates new genres.
To answer my initial question of whether Breach is finally the 4v1 game we need… the answer is maybe. For being in Alpha state, the game already feels great mechanically and the tools are there, but it just needs a few more features and to give players a bit more control over design.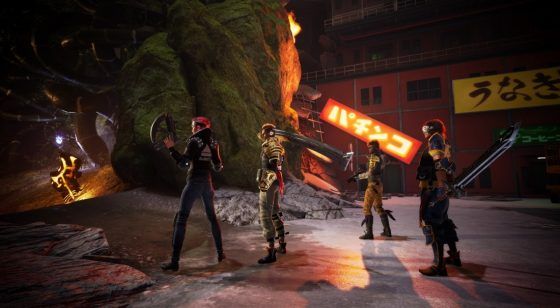 In its current state, Breach is a lot of fun and I'm looking forward to what QC Games has in store for its future. For those of you interested in trying out Breach, it will enter paid Early Access on Steam later this year with an expected free-to-play launch in 2019.
Related:
breach
,
Early Access
,
Online Co-Op
,
Preview
,
QC Games
,
RPG
,
Shadow Realms