Kingdom Conquest 2 is a free to play strategy MMORPG for mobile that builds upon the successful franchise and original mobile MMORPG. Recently, Producer Masamitsu Shiino sat down for an interview to answer some questions from an eager community.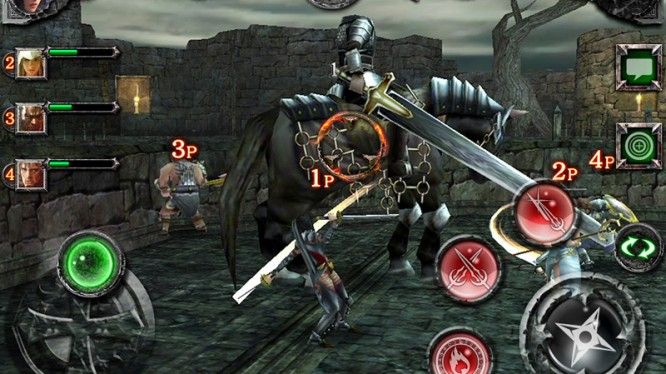 ---
KC Community Team: What is your role at SEGA?
Shiino-san: I am a Game Producer. My role entails tasks like pitching concepts, managing budgets, and supervising game production.
KC: What do you enjoy most about being a Game Producer?
Shiino-san: Talking with various people and coming up with new game concepts. It's a great feeling when a discussion sparks ideas for a new game. It's also important to discuss concepts with people, and identify potential problems before solidifying the game's presentation. I feel that this is an essential process in getting a clear vision.
KC: What influenced you to start a career in the video game industry?
Shiino-san: I was a freelance writer back in college. During the Sega Saturn era, I wrote a series of game reviews for titles like Sega Rally, Nights, and Enemy Zero. These titles left a huge impression on me, and stirred my interest in SEGA.
KC: How has Kingdom Conquest 2 evolved since its predecessor?
Shiino-san: To meet the standards of current high-spec smartphones, the 3D visuals for the dungeons and cities have been significantly upgraded. We've also added Commanders in the simulation part of the game to deepen the level of strategy. Finally, we've implemented a translation feature in the Mail and Alliance Forum section that allows gamers to play and communicate internationally.
KC: What are some inspirations that you've utilized for KC2?
Shiino-san: Kingdom Conquest drew inspiration from the browser game "Travian", but we drew more inspiration from social games like Zynga's Ville-type gameplay for Kingdom Conquest 2. We also carefully examined titles like Funzio's "Total War" and Z2Live's "Battle Nations" for hints on smart game interfaces for smartphones.
KC: Do you have a favorite Monster Race? What are your favorite Commanders and Monster Cards?
Shiino-san: Having the initiative is important for PvP, so I prefer the Cryptid Race for their high mobility. I often combine the fastest monster Sleipnir, and Heavy Infantry Hermes for my army composition.
KC: What were the inspirations for the new Ninja class in KC2?
Shiino-san: Inspiration for the action portion of the game (dungeons) came from Korean MMOs that use the targeting system. To be honest, the new Ninja class may have come from Virtua Fighter. I passionately used Kage when I played Virtua Fighter…
KC: Is there anything in store for KC2 that you can reveal?
Shiino-san: The Debris Towers are now available, and extremely powerful Commanders known as "Aeons" reside within them. Each Aeon behaves differently, and defeating them will be difficult without a solid strategy. If you're able to defeat an Aeon, there's a chance that you can get them to join you. I foresee players fiercely fighting over these Debris Towers.
KC: More intense and immersive games such as Kingdom Conquest 2 are being introduced to the mobile market. What are your thoughts on this shift in mobile gaming, and where do you see it going?
Shiino-san: As long as the target platform is on mobile devices, I feel that games will quickly hit a wall in gameplay complexity. I believe that keywords like "simplicity" and "games with deep social elements between players" will be pivotal in the future.
KC: What other titles have you worked on outside of Kingdom Conquest?
Shiino-san: I've had a hand in making soccer and baseball games for both online and mobile platforms. I've taken the experience from these games and used it for the production in the Kingdom Conquest series.
KC: If you could only play one game for the rest of your life, which one would you choose any why?
Shiino-san: The Age of Empires series. This game piqued my interest in online gaming.
---
For more about KC2 visit the official site or get the game from the AppStore or Google.
Related:
Interview
,
Kingdom Conquest
,
Mobile
,
Strategy