NOTE: This giveaway has ended, and all winners have been selected and notified. Thanks!
Krosmaga is a multiplatform collectible card game where the player embodies a god within a fantasy universe: the Krosmoz. Each deity has their own strengths and weaknesses, their own cards and spells, and their own style of play. To battle their opponents, the player summons creatures and heroes onto the board to engage in epic, Herculean battles! Krosmaga is a game that mixes CCG and tower defense, offers a PvP and dungeon mode, 8 gods and over 500 cards. Players will meet heroes from the film, the popular DOFUS MMO, and the WAKFU animated series; what's not to love? However, becoming a god is no easy feat, especially when that god steps onto the field of battle against other gods. To help new players be the best they can be, Krosmaga and MMOGames have teamed up to bring you this Krosmaga Bronze Booster Pack Giveaway. Enter now for your chance to win a free booster for Krosmaga, and strengthen your forces!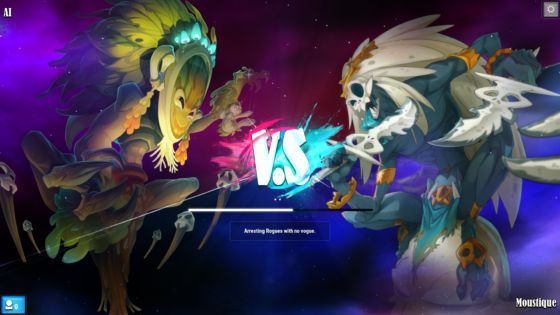 What You Get From The Krosmaga Bronze Booster Pack Giveaway
1x Bronze Booster pack for Krosmaga
How To Redeem Your Krosmaga Bronze Booster Pack Giveaway Key
Go here to register for Krosmaga if you have not already done so.
Install Krosmaga.
Follow this link to redeem your code. Sign in when prompted.
Enter your code and click "Confirm."
Congratulations! The booster will be sent to your account!
Enter Via Gleam
Sign in with a selection of options within the Gleam widgets at the end of this post and complete one or more entries to enter. You can select all of them or just one, it's entirely up to you, though the more you choose, the more chances you have to win! This round of the giveaway will end on Monday, February 27, 2017, at 08:00 AM GMT. We will run this giveaway repeatedly in the coming weeks, so be sure to try until you win!
We will be in touch by email with the winners once the contest comes to an end.  If you have any issues, please contact us.
Krosmaga Bronze Booster Pack Giveaway Part 1

Related:
CCG
,
Game Keys
,
Giveaway