I am fairly good at understanding things. I once got obsessed with Einstein's Theory of General Relativity, and of trying to understand it. I actually got close to feeling like I had some idea of how it works! So when I say that I have gone my whole life without understanding how a sports competition works, you should have some idea of the magnitude of my ignorance (and indifference) in this area.
However when I started getting into esports (specifically in League of Legends), my indifference waned and it began to annoy me that I didn't recognize some of the team names, never mind comprehend how the format of the competition worked.
If you are like me and want to become the knowledgeable esports buff everyone admires, never fear. I have comprehensively outlined for you how this year's World Championship will unfold, including team names, countries of origin, and the format of each stage of the competition. No more do you have to wallow in ignorance! No more will you feel awkward when others are talking about their favorite teams and how they have a "difficult group". No more will you quietly ask yourself what a "group" even is.
The good news is that once you take the time to look into it it's actually not the big, intimidating load of information it seems.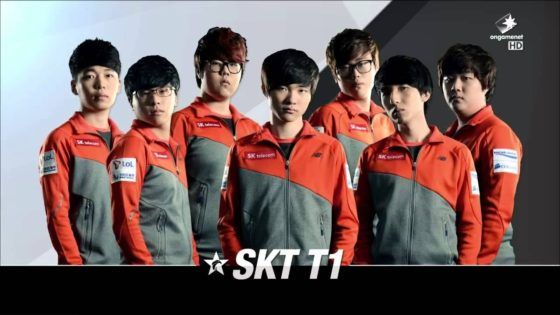 The Play-in Stage
The first stage of the competition (the one that is currently in progress) is called the "play-in stage". This means that teams who failed to qualify for World's directly will play against each other in an effort to qualify for the competition proper which will be played next.
There are 12 teams competing in this stage, comprised of the number three "seeds" of certain regions (the last-place teams- the number one and two seeds of most regions go straight into the next stage). There are also a number of teams from smaller regions with less of a competitive presence than the big regions like North America and South Korea. These include teams from South-East Asia, Australia and Latin America.
Out of all these teams only four will actually qualify for the next stage, so even if you want to stay abreast of what's happening I wouldn't bother making a concerted effort to remember all of their names. I will list them below though for any hardcore esports aficionados:
Young Generation – #2 Seed for GPL (Garena Premier League- professional LoL league for South-East Asia)
Cloud 9 – North America's #3 seed
Team WE – The #3 seed from the LPL (League of Legends Pro League- China's professional League of Legends competition)
Fnatic – Europe's #3 seed
HK Attitude – The #3 seed from the LMS (League of Legends Master Series- the professional competition for Hong Kong, Taiwan and Macau)
Team oNe eSports – Winner of CBLoL (Circuito Brasileiro de League of Legends- Brazil's professional competition)
Rampage – Winner of LJL (League of Legends Japanese League)
LG Dire Wolves – Winner of OPL (Oceanic Pro League, Australia)
1907 Fenerbahce – Winner of TCL (Turkish Champions League)
Gambit CIS – Winner of LCL (LoL Continental League, Russia)
Kaos Latin Gamers – Winner of CLS (Copa Latinoamérica Sur- Latin America South Cup)
Lyon Gaming – Winner of LLN (Liga Latinoamérica Norte- Latin America North League)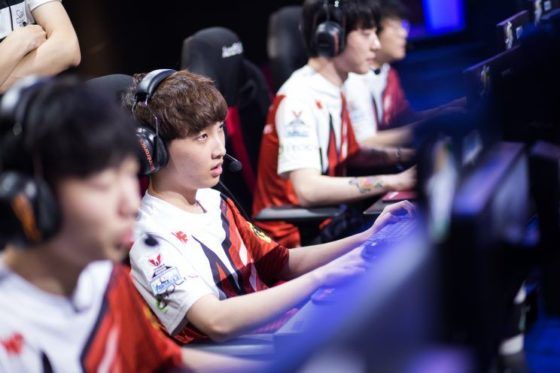 Needless to say that is a lot of team names and initials, but as I mentioned above two thirds of these teams will not make it to the next stage; "Group Stage".
What is interesting about the Play-in Stage is that we get to watch little known teams from smaller regions play. This can be inspiring for people from within that region, and from elsewhere alike. The League of Legends competitive scene can sometimes feel a little formulaic, especially when SKTelecom T1 seem to win every year. So, in the midst of this yearly formula, it can be interesting to see the underdogs slug it out for a place at the table. Who knows, maybe one of them will rise through the ranks and put their mark on League of Legends history.
These teams are separated into four groups of three teams- Groups A, B, C and D. They then play against each other over two rounds to determine the winner in each Group. The first round consists of all teams playing all other teams in the group in best-of-one matches for a total of six games played. The winning teams and runners-up will advance to Round 2 (the Play-in "Qualifier Stage"). In this stage, each winner will face off against a runner-up in best-of-five matches to determine the final four teams that advance to Group Stage.
Group Stage
This stage makes up the majority of the competition proper. Once the four teams from the Play-in Stage advance, the Groups (A, B, C and D) for Group Stage will be decided; four Groups of four teams. This is where all the controversy of "difficulty of groups" comes in, as the favorites (such as SKT and TSM) will constitute a more "difficult" group for the underdog teams. However, even if a team is allotted a less challenging group, this is merely a temporary respite. Although it might give them a better chance of progressing past the Group Stage, a team must play all other teams eventually in order to win Worlds.
Again, I will list the teams that have already qualified for Group Stage, and their respective regions below:
Team Solo Mid – #1 Seed from North America (NALCS- North American Championship Series)
Immortals – #2 Seed from North America
G2 eSports – #1 Seed from Europe (EULCS- European Union Championship Series)
Misfits – #2 Seed from Europe
Longzhu Gaming – #1 Seed from Korea (LCK- LoL Championship Korea)
SKTelecom – #2 Seed from Korea
Edward Gaming – #1 Seed from China (LPL- LoL Pro League)
Royal Never Give Up – #2 Seed from China
Flash Wolves – #1 Seed from LMS (LoL Master Series)
AHQ – #2 Seed from LMS
Gigabyte Marines – #1 Seed from GPL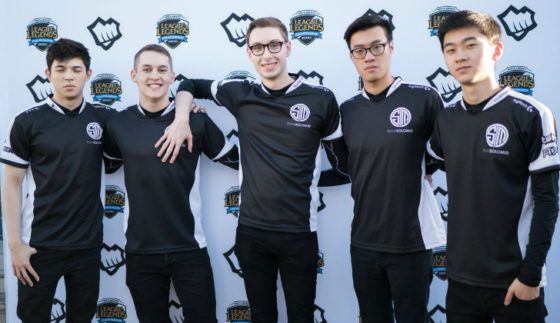 These teams will play off in four Groups of four in best-of-one style matches just like the Play-in Stage. Each team will play a total of 6 games, with only the top two teams making it into the final Knockout Stage.
The Group Stage is where we see old favorites fighting to defend their reputation, and new up-and-comers trying to unseat them. It can be a very exciting time, with the stakes rising at every game. As the competition progresses the pressure mounts for teams, and this is tangible for the spectator.
The Knockout Stage
This is the third and final stage of the Worlds Championship. The top two teams from each Group in the Group Stage will make it to this stage, leaving 8 teams from a total of 24 at the start of the competition.
This stage is split into Quarterfinals, Semi-finals and Finals. In the Quarterfinals, each winner from the Group Stage will play a runner-up in best-of-five matches. The four winners from these games will progress to the Semi-finals, and play again in best-five matches for a place in the 2017 World Championship Final.
This year's World Championship is being held in China, with the Final being held in the Beijing National Stadium. The prize pool is 2 million USD, plus fan contribution which will come from the earnings from the sale of the Championship Ashe skin. Last year the Championship Zed skin raised 3 million dollars, and this year's "fan contribution" is estimated to be at least equal to this.
Needless to say there is a lot at stake.
Even putting aside the cash prize, competitive League of Legends is incredibly popular worldwide, with fans fully invested in particular teams. For example TSM have an especially strong following in the US, and obviously SKT are extremely strong contenders. However, this year may turn out to be the Year of the Underdog, with SKT looking as weak as they ever have coming out of the LCK.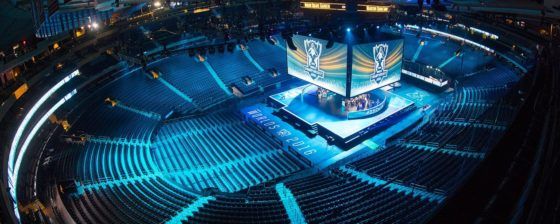 Either way, the competition has only just started and it is all still to play for. If you are new to the world of League of Legends esports, my recommendation is: pick a team, learn the players' names and positions, and follow them the whole way through the competition, as far as they get. Find a group of friends to make a Fantasy League (or simply to watch some games) with. There is nothing like the feeling of watching your team ascend to glory. Even in defeat you can take part in the hallowed tradition of post-defeat excuse-giving – a custom that goes back to the very roots of sports competitions.
If you play League of Legends, and you are interested in the world of esports, don't be afraid to start watching and get invested. Hopefully after reading this article you'll have a better idea of how the whole competition plays out, and armed with that knowledge you can truly shed the title of "dummy" and take up the honorable mantle of esports aficionado.
Related:
eSports
,
League of Legends
,
MOBA
,
Riot Games