If you're like us then chances are you've been following LinkRealms for the last few years with eager anticipation! Well now you have a chance to take part. We've teamed up with LinkRealms to give 100 lucky MMOGames readers entry into the Steam Early Access. We'll be handing out codes on the MMOGames social media accounts.
Don't fancy your luck with being on at the right time? That's ok! Just complete the steps below and you'll be entered into a drawing to win! Winners will be selected on Monday, but you can come back every day this weekend for an additional chance to win.
The LinkRealms Steam Early Access code includes the game, a $19.99 value plus $5 in the in game store.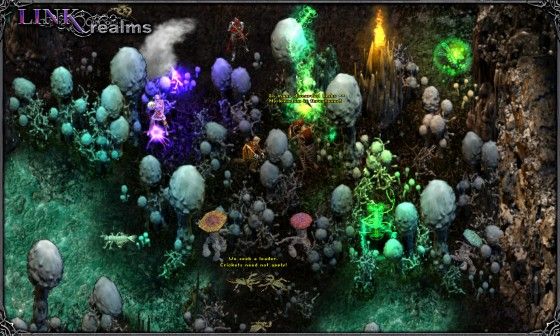 LinkRealms is a free to play sandbox MMORPG that draws its inspiration and feel from classic online role-playing games. In LinkRealms, community is the center of the user experience, one's choices matter, and reputation is earned on the battlefield rather than the leaderboards. With its mix of old-school design choices, modern features and unique servers, LinkRealms caters to the needs of the modern hardcore MMORPG fan, as well as to the player looking for a more laidback, nostalgic online experience. Players in LinkRealms are free to do whatever they choose; to hunt and craft, to fight and conquer, to engage in PvP, PvE, or both; it is a true sandbox, open for all!
If you'd like to learn more about LinkRealms you can find the details on the LinkRealms profile page on MMOGames along with video, screenshots and more.
Related:
Contest
,
Early Access
,
Giveaway
,
Linkrealms
,
MMORPG
,
Sandbox