Can you believe it's already December? Where has the year gone!? With that in mind, it's time to start taking a look at the yearly MMO Winter events. With lots of loot and fun things to do they're a wonderful distraction from normal gaming. Unless of course, you're a Grinch.
Aion EU – Solorius Festival – November 29 – January 3
The snow is out and the scent of gingerbread fills the air. The Shugos are in a festive mood which means it's time for the Lucky Dice game to be rolled out. Every day until December 20th you have the opportunity to win amazing prizes. After Lucky Dice ends Shugo Game begins. Win prizes like Archangel Wings, Kasika's Shackles, and a Shugo Edition Illusion Godstone Bundle. They will also hold several single day events throughout December along with boosts to crafting, AP, and drops in Nosra/Esterra.
Champions Online – Attack of the Misfit Toys – December 7 – January 4
The toys are back again and it's up to the champions of Millennium City to save the day. Gather presents for special gifts, explore the toy drive and the wonderfully decorated tree in Renaissance Center. This year there are all new winter-themed costumes to unlock.
Forsaken World – December 4 – January 4
This year Forsaken World offers four different events throughout December and stretching just past the new year. An all new in-game event gets things started followed up by a Facebook photo competition. After that enjoy the 12 Days of Giveaways login event and they'll finish off 2017 with a New Years Resolution Community event.
Guild Wars 2 – Wintersday – December 12 – January 2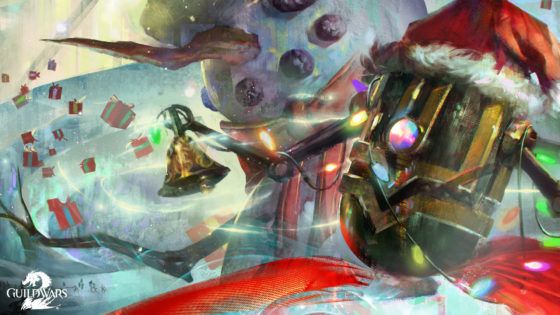 Toypocalypse will be making a return this year as the devs have said that for the first time you'll be able to enter it as an organized group. There will also be Snowball Mayhem, Bell Choir Ensemble, the Winter Wonderland jumping puzzle, and Tixx's Infiniarium. With all our favorite things to do, we can expect new rewards to appear along with old favorites.
Neverwinter – Winter Festival of Simril – December 14 – January 4
The gates of Twilight Tor have opened once more. Which means a fun-filled and rewarding 3 weeks of adventure. Go ice fishing, stargaze, and enjoy some high-speed sled racing. But in all the festivities there's also danger. Local villagers have a little bit of a monster infestation they need help taking care of.
Overwatch – Return to Winter Wonderland – December 12 – ?
Winter Wonderland is returning on December 12th with all new skins. There will also be seasonal overlays for King's Row, Hanamura, and Black Forest. There will also be a brand new event, Mei's Yeti Hunt. Play as a team of five Mei characters going up against one Yeti, who is of course Winston. The yeti will be hunting for meat and if he gets enough he'll go into primal rage and the tables will turn and the hunter will become the hunted.
Perfect World International – December 6 – January 31
Enjoy snow in the cities and kill snowmen for fantastic prizes throughout December and January. While you're at it be sure you log in every day between now and January 4th for your holiday login rewards. Then head to Frigid Bay where you can find all sorts of quests to complete, including a new one. If you have the chance to be sure you log in on Christmas Day for all sorts of one day only unique gifts.
Secret World Legends – Krampusnacht – December 12 – January 2
Log in every day for special holiday event rewards and collect the all-new winter themed loot cache. The daily event rewards will be available for each of your alts, not just one like in previous years.
Star Trek Online – Q's Winter Wonderland – Until January 18
Q takes inspiration for European and Klingon folklore to create the terrifying Kramp'lhri who is on a rampage through Q's Winter Wonderland. Don't forget to take part in the ice races every day to unlock the new Breen Plesh Tral Heavy Tier 6 starship. Find all sorts of new rewards, including a new ski outfit inspired by Wesley Crusher.
Swordsman – December 21 – 26
Log in every day to earn charge points and exchange them for great rewards.
Tree of Life
Find all new holiday-themed items like the winter tree skin set, winter mounts, and much more. The winter change brings with it a long list of updates that include the ability to whisper, Warden Tree system improvements, and bug fixes galore! It seems Tree of Life players have been very good this year.
Wildstar – Winterfest – December 18 – January 1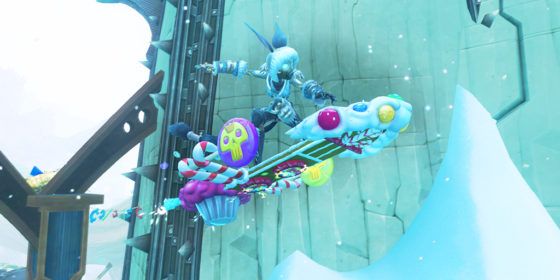 No details have been revealed about Winterfest yet. But we know when it will take place. Prior to Winterfest, from December 8 – 15 the Residential Renovation Challenge will be taking place. You can also look forward to the Double XP X-Plosion event which will take place from December 29 – January 1.
World of Warcraft – Winter Veil
Things rarely change much in the World of Warcraft winter holiday so it's pretty easy to know what's coming. You'll have the usual seasonal goodies and achievements. There will be quests to complete and snowball fights to take part in. The dates for this event haven't been announced yet, but they'll be here before we know it.
Stay tuned for more information on MMO winter events as we receive updates! Have we missed any? Let us know in the comments below.
Related:
Christmas
,
Event (In Game)
,
Winter Event
,
Winter Veil
,
Winterfest
,
Wintersday