We're already a month into 2017, where has the time gone? Though there hasn't been a whole lot happening in the online gaming world yet this year there is still plenty of time left and lots of exciting games to come. In this week's Listed we've put together a list of just some of the titles we're most looking forward to playing in 2017, this is our list of most anticipated online games of 2017.
Lego Worlds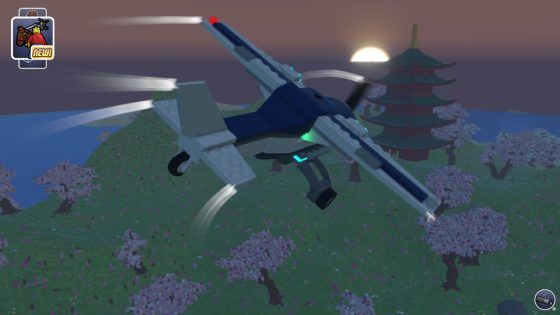 The world never has enough Lego games. Lego Worlds is releasing world wide on February 24th this year on PC, Xbox One, and Playstation 4. We'll admit, this one isn't an MMO sadly, but with some great multiplayer options it is certainly worthy of being on this list. If you enjoy building things, want to ride everything from that cow you see grazing to a random helicopter you can do that! Lego Worlds was one of the surprise highlights for us at Gamescom.
Conan Exiles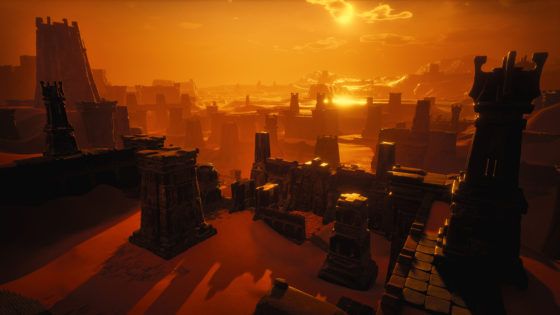 Need more Hyborian adventure in your life? Of course you do. Who doesn't love the Conan the Barbarian universe? Developed by Funcom, the makers of Age of Conan, The Secret World, and Anarchy Online Conan Exiles will see you venture out into the world of Conan the Barbarian where you must not only survive, but thrive. It is a sandbox survival game and so far it looks like it will be fantastic. It is due to be released sometime in 2017.
Dual Universe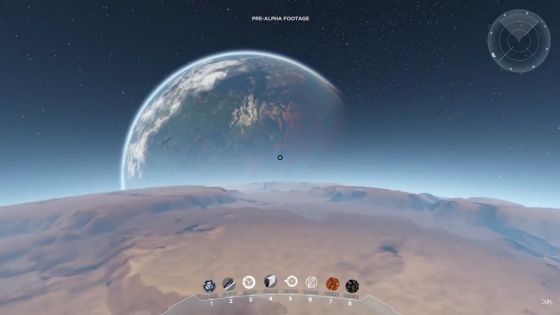 At Gamescom 2016 we were ready to give Novaquark all our money after we got the press introduction to Dual Universe. With so few true MMOs on the horizon, Dual Universe shines as a bright beacon of hope. The best way to describe it is if EVE Online and Minecraft had a baby who loved politics, war, and doesn't mind being left to entertain itself. There isn't going to be any content, the universe is a sandbox and anything is possible. At the moment Novaquark is planning on having an Alpha release of Dual Universe in 2017 with a worldwide release in 2018.
Master X Master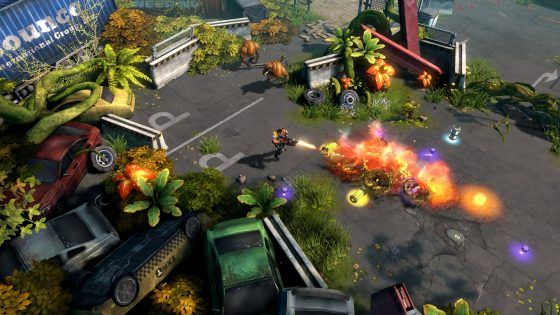 Though the age of a new MOBA being announced every week has passed there are still a few titles we're anticipating. One of those is NCSoft's Master X Master which has some similarities with Heroes of the Storm. In MXM you'll be able to play as Rytlock Brimstone from Guild Wars 2, Jinsoyun from Blade & Soul, as well as many new characters introduced specifically for Master X Master. The game has actually been out for a few years now but it isn't available to Western players. Will 2017 be the year it releases? We certainly hope so.
Bless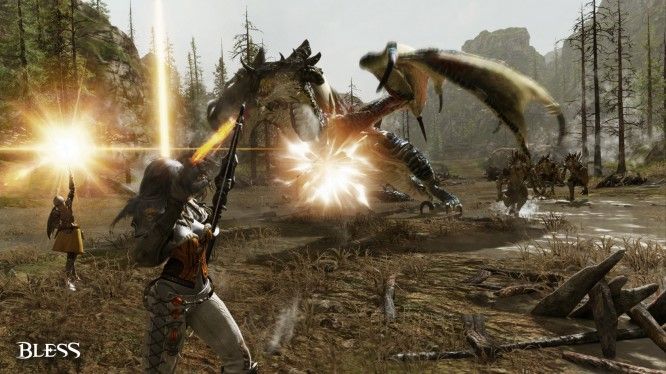 Bless is another Korean game we can't wait to get our hands on. We've been hearing about it for years now and eagerly awaited the western release of the game. It looks beautiful and might be just the thing that the MMORPG genre needs right now. With the MMORPG genre experiencing a bit of a low right now fans of the genre are looking forward to each game that comes out. Will it be what fans are looking for? Only time will tell…or watching a whole lot of videos on Youtube.
Star Citizen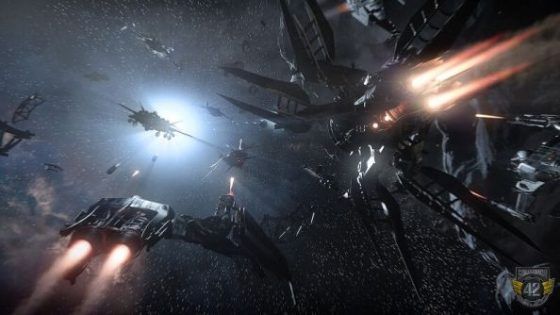 If there was any game on this list that was going to cause some sort of controversy it was always going to be Star Citizen. Feelings on it are mixed at best. It might be the greatest space MMO that is ever made…or it might not ever be made at all, depending on who you talk to. What we know is that Star Citizen has broken world records, cast some amazing voice actors, and it is on the list of the most expensive video games ever developed. We don't know yet that it will come out in 2017. But as ever we hold our breath in anticipation.
Gwent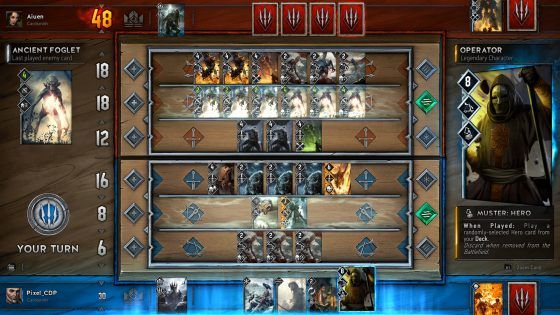 Mention Gwent to anyone who has played The Witcher 3 and be prepared for excitement and fangirling. Aside from the story, this card game seems to be one of the highlights of that game. So when it was announced that Gwent would be a stand alone game the MMOGames offices had a collective squee. It's currently in closed beta so we're hoping that means a release sometime in 2017.
Crowfall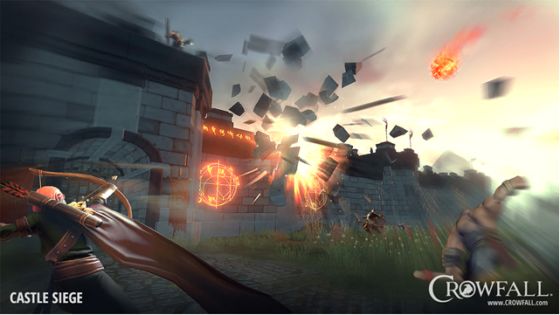 Calling itself a Throne War Simulator, Crowfall has from the beginning wanted to stand out from other games. With destructible scenery, seasons, and campaigns Crowfall certainly isn't your usual MMORPG. Have we mentioned yet that they have a race of guinea pigs? Yeah, guinea pigs in armor. Who doesn't want to play that?! It's being developed by Artcraft Entertainment who have gathered some amazing talent from across the games industry. It's currently available for some Kickstarter backers to play and we have our fingers crossed that it will be ready for release in 2017.
Sea of Thieves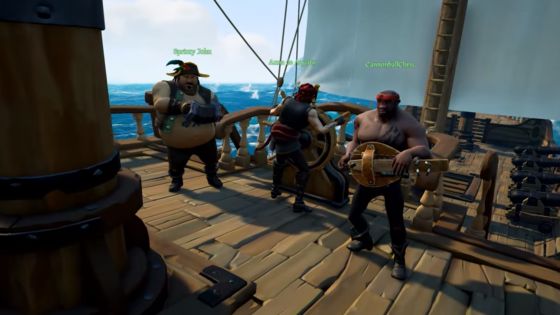 It has never been so easy to become a pirate. Gather a group of your friends, take over a ship, and head out to the open seas. Just…watch out for other pirates. Sea of Thieves is an action-adventure game being developed by Rare, the studio known for childhood favorites like Banjo-Kazooie, GoldenEye, and Perfect Dark. Rare has stated that the community will be very important to the game and have introduced the Sea of Thieves Insider Program which allows players to test the game and give feedback to the developers. It is expected that Sea of Thieves will release on PC and Xbox One sometime this year.
Shadowgun Legends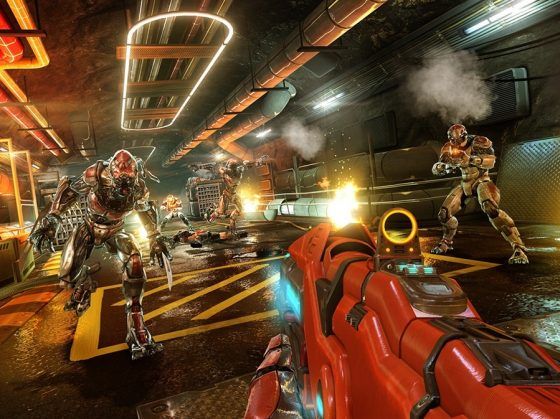 The only mobile game you'll find on this list is Shadowgun Legends. A mobile shooter with MMORPG elements that is part of the Shadowgun series of games by Madfinger Games. What makes it really stand out from other mobile games is how amazing the graphics are! It seems like just yesterday that Snake was the pinnacle of mobile gaming. Now we have games that look like they belong on consoles and Shadowgun Legends is one of those games. It is due for release sometime in 2017 on Android and iOS.
Dreadnought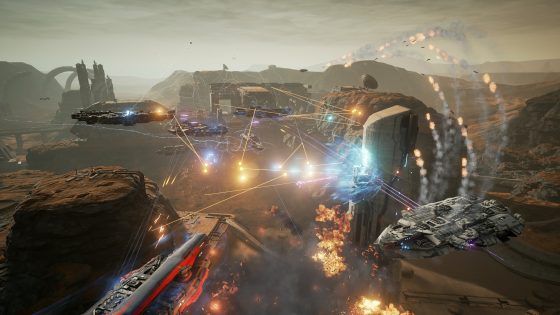 There really isn't a whole lot to say about Dreadnought. It's a combat flight simulator that puts players in the Captain's seat of massive spaceships during battle. If you're looking for a fast paced shooter you might want to look somewhere else. Dreadnought is slow, in a good way. The ships feel massive and impressive. Gameplay is surprisingly complex as you decide where your power distribution goes, allowing you to strengthen your shields, weapons, or engines, but doing so at the cost of the others. Dreadnought will be available on PC and Playstation 4.
Chronicles of Elyria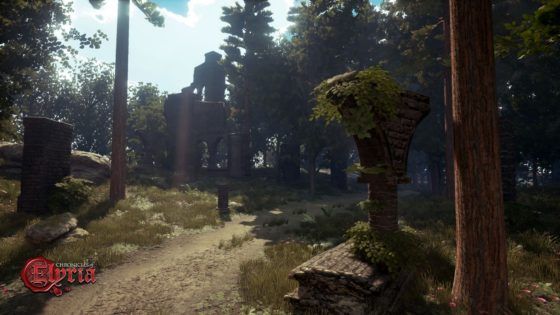 Chronicles of Elyria has some very, very interesting ideas. The most talked about being the aging system. When you create a character don't expect to play them forever. They will get old and die. When they do their soul goes on to your next character. It also has an incredibly in-depth character creator, though your characters won't keep that look forever. They'll grow old, hair will grow, scars will form. We don't know if Chronicles of Elyria will release in 2017 but we sure hope it does.
Dark and Light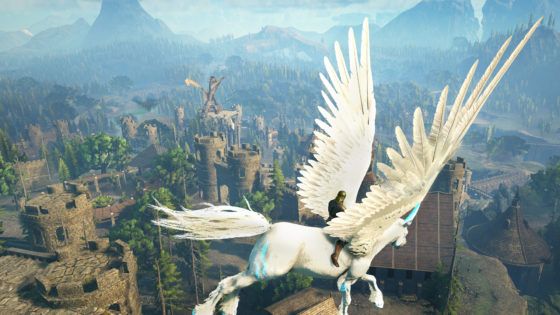 Not many games get a second chance after being canceled, but Dark and Light is getting that very chance. It was originally released in 2006 though it wasn't well received. NPCube, the developers said the game had been released prematurely due to pressure from investors and the gaming community. The game quietly shut down and wasn't heard from again for nearly a decade. Now under the banner of Snail Games, Dark and Light has received a much-needed update and will be released to the world once more.
Bonus Round
Identity (Beta)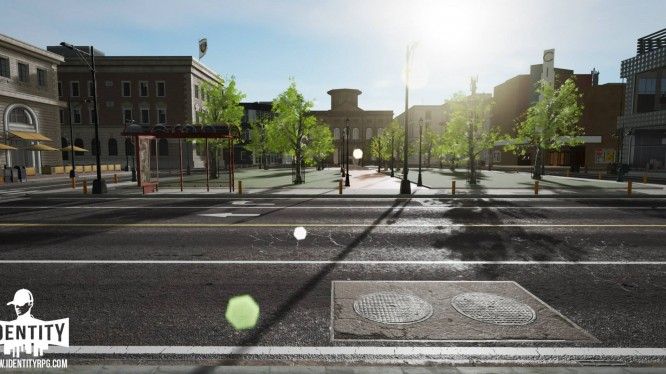 Chances are you may have forgotten all about Identity. It's an upcoming MMORPG that brings real life into the digital world. Another sandbox title, but this one is a little more modern and it looks like it could be very interesting when it releases. It is expected to go into beta sometime this year, which is why it hasn't made it into the main list.
Guild Wars 2 Expansion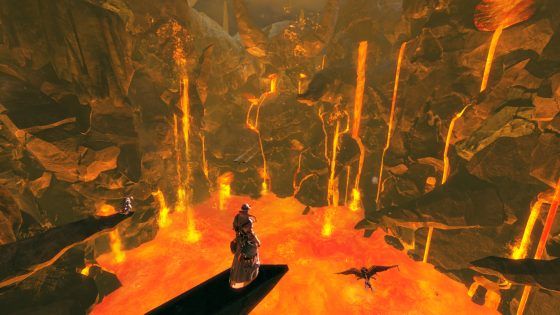 A Guild Wars 2 expansion is coming. We know it is and we could not be more excited for it. There have been a few leaks here and there talking about the expansion, but if you're looking for those head over to Reddit, you won't see them here. So far there haven't been any official announcements of any kind about the expansion. But we do know it is on the way, giving Guild Wars 2 players something to look forward to while they go through a bit of a dry spell. Our fingers are crossed that we'll see it release in 2017.
And that is our list! It isn't the most exciting year we've ever had for MMOs. There aren't any Western AAAs on the menu, but there are a lot of promising games to come. Are there any MMOs coming up that you think we're overlooking? Let us know in the comments.
Related:
2017
,
Bless Online
,
Chronicles of Elyria
,
Column
,
Conan Exiles
,
Crowfall
,
Dark and Light
,
Dreadnought
,
Dual Universe
,
Guild Wars 2
,
Gwent
,
Identity
,
Lego Worlds
,
Listed
,
Master X Master
,
MMO
,
MMORPG
,
Sea of Thieves
,
Shadowgun Legends
,
Star Citizen