This Giveaway has ended. Winners have been drawn and notified, and announced below. Thank you!
Master X Master is an action MOBA with a unique tag system that allows a player to switch between two characters in the middle of combat. Master X Master offers players a roster of over 30 characters; some of these characters are brand new, but others are drawn from across NCSoft's other titles such as Blade & Soul and Guild Wars 2. Ultimate control of your characters, known in game as "masters" is yours, and new masters are added all the time. One of the most recent new masters is Yuri, a martial arts skirmisher capable of hitting far above her weight. To help spread the word about Yuri, and to help a few lucky players get their hands on her, MMOGames and Master X Master have teamed up for this special Master X Master Yuri Giveaway. Enter now to win a key to unlock Yuri, and get into the fight!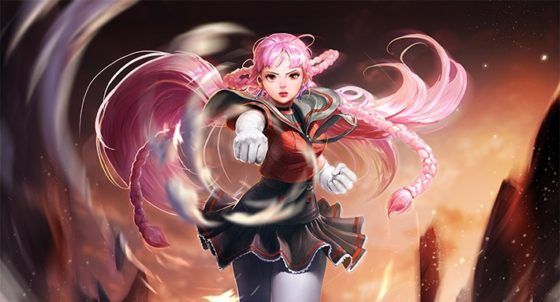 What You Get From The Master X Master Yuri Giveaway
Yuri unlock for Master X Master!
How To Redeem Your Master X Master Yuri Giveaway key
You must have a Master X Master account. If you do not, go here to create one and install the game.
Go here to log in to your NCSoft account, and log in.
Click "Apply A Code."
Copy/Paste the code, and click "Activate."
Click "MXM" and then "Apply Code."
Enjoy Yuri and Master X Master!
Enter Via Gleam
Sign in with a selection of options within the Gleam widgets at the end of this post and complete one or more entries to enter. You can select all of them or just one, it's entirely up to you, though the more you choose, the more chances you have to win! This round of the giveaway will end on Tuesday, September 19, 2017, at 08:00 GMT. This drawing is for 10 keys.
We will be in touch by email with the winners once the contest comes to an end.  If you have any issues, please contact us.
Game Keys
,
Giveaway
,
Master X Master
,
NCSoft