The Latest MMO Alpha and Beta News
Check out below the latest news from the MMO Alpha and Beta world to find out what's been going on since last week!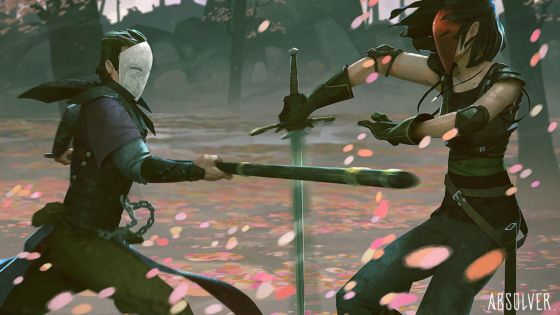 Valiance Online is getting very close to its alpha release, and the excitement keeps growing not only for the release of the game itself but also for the revamped character generator. Players can set their characters apart through looks and profiles but also genetics, which influence their powers, weaknesses, and origin, which may affect interaction with certain NPCs or factions. Overall, the latest update is an encouraging sign that Silverhelm Studios is making every effort to get the game ready for early access. Count us in!
For anyone dreaming of becoming a legendary masked fighter, minus the superhero cape and flashy suits, multiplayer fighter game Absolver is quite the interesting alternative, not to mention it is currently taking sign-ups for beta!
Fairytale Distillery has a major surprise in store for players looking to try out their PvP sandbox MMO: The Exiled, which will be completely free-to-play throughout the entire duration of season three, as opposed to the initial launch model that was buy-to-play with a week's worth of free trial. Season three lasts for four weeks, and it has not yet been announced if the next seasons will revert to B2P or have a different business model altogether.
April's newsletter from Pantheon: Rise of the Fallen goes more in-depth on in-game crafting. The team also released a pretty great video explaining the perception system that players will be able to use to their advantage if they remain aware of their surroundings and take certain cues to interact with the game world.
Project Gorgon is due a complete graphics makeover anytime now, judging from the dev blog showing off several updated textures and models of the terrain, sky and buildings around the city of Serbule. Although some of these are already live, it's still very much a work in progress according to the team. Don't take our word, though, and check out the very visible upgrade in the screenshots featured by the dev post; they are mesmerizing.
If you're playing Marvel Heroes Omega on console, you will be happy to learn that Gazillion is about to add a local co-op feature that is exclusive to this platform.  The party limit for this game mode is 5 at the moment according to official tweets, though it sounds like devs might look into expanding on that.
Sea of Thieves devs have released a new podcast discussing their latest technical alpha test, which brought in 23.000 players – that makes for a grand total of 39,000 players testing the pirate MMO on console! PC players have to patiently wait for the time being, though their turn will come soon according to the studio.
Osiris: New Dawn has a big update planned for the end of the month that should shake things up a bit after a period of relative silence. The Osiris: New Dawn April 27 patch is expected to add new level designs, a reworked melee system, enhanced graphics, a party system, and the Ranger class among many other improvements.
A job listing for Amazon Game Studio's sandbox MMO, New World, got players hyped for a potential reveal of more information, considering that the game has been kept off the radar so far. The description doesn't actually reveal much more than what we all knew from the first announcements, but bringing in a community manager definitely sounds like Amazon might be sharing more very soon.
OrbusVR has been steadily advancing since the end of its successful crowdfunding campaign. The first closed alpha test is now live and will be introducing Kickstarter backers to the early stages of the game world that includes a prototype of the instanced player housing and an updated class: the shield-wielding warrior. Although this short alpha test only lasts for a couple of days, interested players can still pick up founder packs to participate in the next few test sessions before the scheduled beginning of beta in July.
You may have heard a few times before the part where Star Citizen promises players a massive, limitless world to explore, but this time there's a roadmap to prove it. Cloud Imperium released the development roadmap for 2017, revealing plans for the 3.0 alpha to launch this summer in a "lighter" version while numerous features would only launch later during the year. While we prefer to remain cautiously optimistic, we are curious: what do you think about these plans?
NetEase just began the global soft-launch of its mobile MMORPG Crusaders of Light, originally known as Land of Glory in China, which features a style quite similar to early World of Warcraft. The game runs on both Android and iOS platforms and is gradually becoming available worldwide, so western players can already pre-register to get access and various rewards ahead of the official launch planned for this summer.
That about does it for this week's MMO Alpha and Beta List. Notice anything missing? Get in touch and we'll take a look!
Find links to everything new to the MMO Alpha and Beta List this week and much more in the list below. Look for this icon:

to see everything we added this week.
Pre-Alpha and Alpha
Games in Pre-Alpha and Alpha are games in early testing, are often under an NDA and require keys to access.
Early Access
Games that are in Early Access tend to require a purchase and/or access to Steam. Anybody can access games in Early Access but builds tends to be unstable as they are still under development.
Closed Beta
MMOs in Closed Beta are those which require a key to participate in, typically for a limited number of people and occurring prior to an Open Beta testing phase.
Open Beta
Open Beta is the phase in which everybody can take part at no cost, with no key required. These days, Open Beta tests tend to be a soft launch with no wipe.
Crowdfunding
MMO and MOBA related crowdfunding events taking place through Kickstarter, IndieGoGo, or open donations through a game's website.
Giveaways
We often have keys and items to give away that either offer access to a game in testing or grant rewards in games still in testing and of course we add these to our MMO Alpha and Beta list.

| | |
| --- | --- |
| Swords of Divinity Open Beta Gift Pack | Giveaway |
| Empire: Revenant Beta Gift Pack | Giveaway |
| Lil' Conquest Gift Pack | Giveaway |
Related:
Alpha
,
Beta
,
Beta Data
,
Closed Beta
,
Crowdfunding
,
Early Access
,
In Development
,
MMORPG
,
MOBA
,
Open Beta
,
Pre-Alpha