The Latest MMO Alpha and Beta News
Check out the latest news from the MMO Alpha and Beta world below to see what's been going on since last week!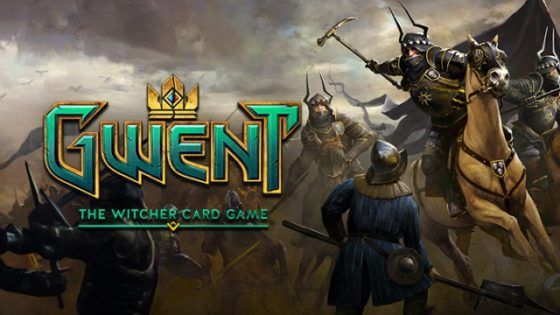 GWENT is wasting no time in its evolution, as shown by the latest update applied to the game. Aside from balance issues and fixes, the latest GWENT hotfix adds the Nilfgaard faction and over sixty new cards, including faction-specific cards for the Northern Realms, Scola'tael, Skellige and Monsters.
Albion Online has big plans for its next update: Galahad will bring players a fresh server wipe, revamped cities, as well as the new PvE Expeditions. The latter consist of short, instanced missions available in various difficulties, to be completed solo or as a group of up to five players, and are mainly aimed towards players who have little time to play.
Revelation Online has ended its third closed beta test but is already preparing its next steps: February 14 marks the opening of the name reservation feature that is being finalized at the moment according to the official website, so you have a whole weekend to decide on your name(s) if you haven't already.
Ashes of Creation released its very first gameplay video with pre-alpha footage showing off the game's aesthetics. The video is shot in a cinematic style, with the UI turned off so as to let players admire the environment, scenery, effects and animations. A new video testing the same dungeon but including the UI will follow soon.
Popular mobile title Summoners War is getting a spin-off from South Korean developer Com2uS, who announced the beginning of development on an MMORPG based on the mobile turn-based strategy RPG. The working title is Summoners War MMORPG and it seems to be only the first part of a series of projects focused on bringing the franchise to North American fans.
Yet another superhero MMO has made an appearance on Kickstarter, although its evolution is barely at its beginning. Redside is described as a successor to City of Villains, for a change, but is only in a conceptual phase, so it might take a while to get to discover the new storylines and features that its developers want to bring to the table and how that might differ from the other superhero MMO titles currently in development.
One of the Kickstarter campaigns just announced last week has been canceled by developers. Mekria Online doesn't seem to be ready to make its debut in crowdfunding after all, according to the official statement. However, the concept is not gone forever and might make a comeback once the developers polish their vision and shape a more convincing concept.
That about does it for this week's MMO Alpha and Beta List. Notice anything missing? Get in touch and we'll take a look!
Find links to everything new to the MMO Alpha and Beta List this week and much more in the list below. Look for this icon:

to see everything we added this week.
Pre-Alpha and Alpha
Games in Pre-Alpha and Alpha are games in early testing, are often under an NDA and require keys to access.
Early Access
Games that are in Early Access tend to require a purchase and/or access to Steam. Anybody can access games in Early Access but builds tends to be unstable as they are still under development.
Closed Beta
MMOs in Closed Beta are those which require a key to participate in, typically for a limited number of people and occurring prior to an Open Beta testing phase.
Open Beta
Open Beta is the phase in which everybody can take part at no cost, with no key required. These days, Open Beta tests tend to be a soft launch with no wipe.
Crowdfunding
MMO and MOBA related crowdfunding events taking place through Kickstarter, IndieGoGo, or open donations through a game's website.
Giveaways
We often have keys and items to give away that either offer access to a game in testing or grant rewards in games still in testing and of course we add these to our MMO Alpha and Beta list.

| | |
| --- | --- |
| MU Legend Closed Beta Key | Giveaway |
| Forge of Gods Promote Pack Giveaway | Giveaway |
| Empire: Revenant Beta Gift Pack | Giveaway |
| Dragonbone Dynasty Open Beta Gift Pack | Giveaway |
| Crystal Saga II Open Beta Gift Pack | Giveaway |
Related:
Alpha
,
Beta
,
Beta Data
,
Closed Beta
,
Crowdfunding
,
Early Access
,
In Development
,
MMORPG
,
MOBA
,
Open Beta
,
Pre-Alpha