The Latest MMO Alpha and Beta News
Check out below the latest news from the MMO Alpha and Beta world to find out what's been going on since last week!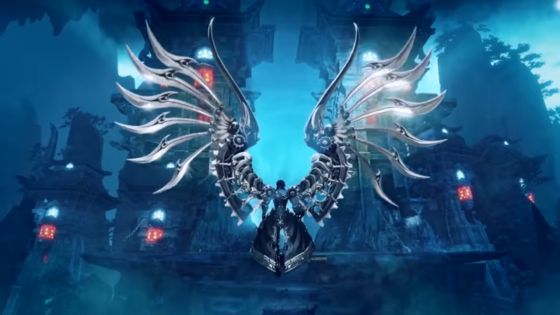 Revelation Online is now officially in open beta and has opened its doors to all players regardless of status. The game is only available in English for now but will be releasing French and German versions soon as well.
Hellion launched into early access last week and already received a patch fixing launch issues, with the dev team looking at releasing more tutorial-style videos and adding quality-of-life fixes based on player feedback.
The Exiled has also officially launched in early access on Steam, with a big patch and small hotfixes already live, but also an update on the story of the game's world.
AdventureQuest 3D expects to cross a new milestone soon as it has almost 1 million registered players at the time of the launch of its latest patch, Ashfall.
Gigantic has added a new hero to its roster with this week's patch. Zandora is a hybrid melee/support hero, but she is not the only new addition since more Champion of Aurion skins and powerful creatures are released on a weekly basis.
Sandbox game Worlds Adrift is preparing for its Alpha 6.1 playtest that will include the new interior lighting system, new respawn rules, revamped biomes, new skills and ship parts and cores and object lifecycles.
Sandbox MMO Darkfall: Rise of Agon is officially launching on May 5! You can join the discussion on the official forum.
Crowfall released a new archetype: the Fae Assassin is a fast, stealthy, winged archetype using positional attacks. This archetype will surely be a challenge to fight against, not to mention having wings looks simply fantastic.
Netmarble has revealed at GDC this week that Lineage II: Revolution is officially coming to the West. Released in Korea since December 2016, the mobile MMO will be released for both iOS and Android globally, though we are still waiting for an official launch date.
Robot builder-brawler Robocraft has announced entering beta phase on Steam and marked the event with a massive patch. The game managed to surpass 10 million players since its launch in alpha – are you one of them? If not, might be worth a try.
A new VR game aiming to be a full-scale MMORPG is now in development for the HTC Vive and Oculus Rift. OrbusVR just held a pre-alpha test with 700 participants and should move to alpha sometime in March. The game is already fully funded but will have a modest Kickstarter campaign starting March 6, those funds being directed towards more extras such as art, sound effects and writing.
Ashes of Creation has released a new alpha video showing off more of the UI and group combat or movie animations, definitely worth checking out.
As for Ship of Heroes, the superhero MMO also put out a new video previewing combat while confirming that the UI and targeting system are complete.
That about does it for this week's MMO Alpha and Beta List. Notice anything missing? Get in touch and we'll take a look!
Find links to everything new to the MMO Alpha and Beta List this week and much more in the list below. Look for this icon:

to see everything we added this week.
Pre-Alpha and Alpha
Games in Pre-Alpha and Alpha are games in early testing, are often under an NDA and require keys to access.
Early Access
Games that are in Early Access tend to require a purchase and/or access to Steam. Anybody can access games in Early Access but builds tends to be unstable as they are still under development.
Closed Beta
MMOs in Closed Beta are those which require a key to participate in, typically for a limited number of people and occurring prior to an Open Beta testing phase.
Open Beta
Open Beta is the phase in which everybody can take part at no cost, with no key required. These days, Open Beta tests tend to be a soft launch with no wipe.
Crowdfunding
MMO and MOBA related crowdfunding events taking place through Kickstarter, IndieGoGo, or open donations through a game's website.
Giveaways
We often have keys and items to give away that either offer access to a game in testing or grant rewards in games still in testing and of course we add these to our MMO Alpha and Beta list.

| | |
| --- | --- |
| Forge of Gods Promote Pack Giveaway | Giveaway |
| MU Legend Closed Beta Key | Giveaway |
| Conquer Online Gift from the Wind | Giveaway |
| Swords of Divinity Open Beta Gift Pack | Giveaway |
| Empire: Revenant Beta Gift Pack | Giveaway |
| Dragonbone Dynasty Open Beta Gift Pack | Giveaway |
Related:
Alpha
,
Beta
,
Beta Data
,
Closed Beta
,
Crowdfunding
,
Early Access
,
In Development
,
MMORPG
,
MOBA
,
Open Beta
,
Pre-Alpha