The Latest MMO Alpha and Beta News
Check out below the latest news from the MMO Alpha and Beta world to find out what's been going on since last week!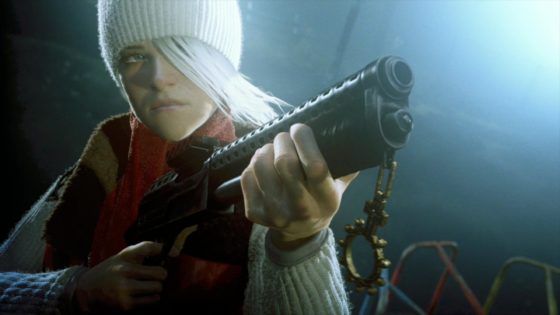 The Secret World's long-awaited news about this year's massive update is out, though it's not what many have been expecting. Now taking sign-ups for the beta, Secret World Legends will be a brand new free-to-play game existing in parallel with The Secret World servers, which has been confirmed will go in maintenance mode and no longer receive any updates. It will still be possible to own and play both games, but you will no longer be able to launch TSW from Steam after Secret World Legends is released – a separate launcher is available to download from players' accounts.
Mu Legend is launching its open beta worldwide in summer 2017, according to the official website. Sign-ups for beta are still open on the website, which might hint at another round of closed beta testing before summer, but it is good to know the global version is launching soon!
Revelation Online's newest content update, Stardust, is adding the Starshatter Island guild v. guild map, as well as the so-called Faerie Funland map. The Funland is an amusement park offering various games inside the game for players to take part in.
ARK: Survival Evolved is getting a revamped inventory UI, boasting new functionalities and improved remote inventory management.
Star Citizen had quite a bit of info about the game's Mega Map in the latest Around the Verse video that you can check out here, but there's a transcribed TLDR version as well for those who prefer reading.
Albion Online introduced specialty outfits with the Galahad update, giving players access to special skills useful for gathering materials in-game. Each of these outfits has several tiers increasing the harvesting bonuses, and the backpack slot which is part of all outfits allows carrying more resources. Gone are the days of sweating over ore nodes in an uncomfortable battle gear set!
Gigantic's latest news includes plans to balance accessibility and challenge in its bot matches to help new and veteran players alike enjoy the game more while learning about heroes and mechanics. Other features in the works include chat and voice implementation, achievement system, new heroes and battlegrounds, and a launch on Arc which means Windows 7 (and over) users will be able to play the game as well.
Good news for Korean players: Bless Online is getting a huge content update over the next few months! The first one is the Urdata War Fortress which launches on April 11. Western players can only drool over the update for now, sadly, since there's still no new updates about the game's launch for US/EU yet.
H1Z1 will see some improvements for framerates and overall performance as well as visual feedback in order to help players be more aware of what's going on in combat and whether their hits were successful or not. Another improvement is the new vehicle UI communicating the thresholds of vehicle destruction better than before, increasing player awareness as well.
That about does it for this week's MMO Alpha and Beta List. Notice anything missing? Get in touch and we'll take a look!
Find links to everything new to the MMO Alpha and Beta List this week and much more in the list below. Look for this icon:

to see everything we added this week.
Pre-Alpha and Alpha
Games in Pre-Alpha and Alpha are games in early testing, are often under an NDA and require keys to access.
Early Access
Games that are in Early Access tend to require a purchase and/or access to Steam. Anybody can access games in Early Access but builds tends to be unstable as they are still under development.
Closed Beta
MMOs in Closed Beta are those which require a key to participate in, typically for a limited number of people and occurring prior to an Open Beta testing phase.
Open Beta
Open Beta is the phase in which everybody can take part at no cost, with no key required. These days, Open Beta tests tend to be a soft launch with no wipe.
Crowdfunding
MMO and MOBA related crowdfunding events taking place through Kickstarter, IndieGoGo, or open donations through a game's website.
Giveaways
We often have keys and items to give away that either offer access to a game in testing or grant rewards in games still in testing and of course we add these to our MMO Alpha and Beta list.


| | |
| --- | --- |
| Dragonbone Dynasty Open Beta Gift Pack | Giveaway |
| Swords of Divinity Open Beta Gift Pack | Giveaway |
| Empire: Revenant Beta Gift Pack | Giveaway |
| Lil' Conquest Gift Pack | Giveaway |
Related:
Alpha
,
Beta
,
Beta Data
,
Closed Beta
,
Crowdfunding
,
Early Access
,
In Development
,
MMORPG
,
MOBA
,
Open Beta
,
Pre-Alpha