More will be added throughout the day!
It's April 1 and we all know what that means! For some it's a dreadful, horribly annoying day, for others it's a cheer to navigate the best – as well as worst – April Fools' jokes that companies put out. The gaming industry is no exception so we were looking forward to today's humorous announcements – so far they haven't disappointed.
We are updating this post throughout the day with the best MMO April Fools' jokes, so stay tuned for more!
Razer Breadwinner
One of the first to make us laugh this morning was none other than Razer, with its epic toaster, dubbed Breadwinner. Having a toaster with ultra-fast responsiveness and on-the-fly settings change wouldn't be that bad, right?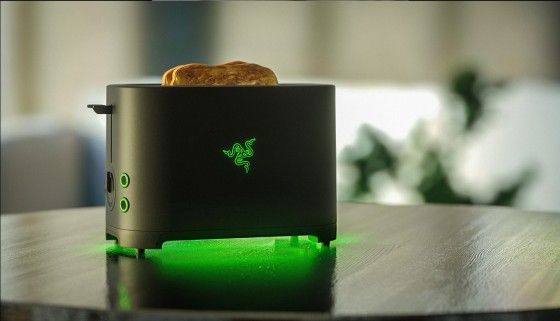 As a bonus, Razer is giving away Razer Kraken Mobile headsets to five randomly picked winners from those who dare to take the challenge and answer their toast-themed survey.
World of Warcraft Legion Alpha Notes and more from Blizzard
Blizzard has uploaded the newest Legion build and it's pretty hard to pick only a few examples to cite here because the whole thing is just hilarious. A few of our favorites include:
Die by the Sword now properly kills the Warrior when used, as intended.
Absolute Corruption should now corrupt absolutely, as intended. 
Look. We already gave you guys Ashbringer. Isn't that enough?
In an effort to reduce confusion caused by too many spells following the "Arcane ____" naming convention, we've just removed all of them.
There were multiple class specializations named "Holy," "Protection," and "Frost." To reduce confusion, these have been removed.
There's also a casual mention of Hearthstone the MMO launching soon, casually sneaked in there… Another post from Blizzard introduces Azeroth TV, a new network complete with exciting shows such as Project Transmog and Void Storage Wars. Something probably tackled in Azeroth TV's evening news is the possible strike of Flightmasters, in protest against the service called Flyt.
We encourage you to go have a read for yourself and let us know if you would actually like to see some of these features implemented! 😀
Mabinogi Heroes VR Gameplay Demo
The leader of the Mabinogi Heroes VR dev team took it upon him to organize an ad-hoc demo or the MMO's newest and most anticipated feature.


All we're going to say is that it looks pretty challenging to be a hero… we might want to hit that treadmill!
BioWare Releases True Stories of Players' Heartbreak
We've all been heartbroken at one point or another. That healer who eloped with the off-tank and let us die. Or that rogue who backstabbed us when we were peacefully picking flowers. BioWare supports players and their feels – share your story now!
Final Fantasy XIV Launches Ridesharing Service ChocoGo
A new service from Final Fantasy XIV is here – travel faster than ever with the all-new, 100% green, chocobo-driven transportation initiative!
Subreddits Black Desert Online and ArcheAge get swapped
We're guessing that visitors to the subreddits for Archeage and Black Desert Online were pretty confused, but it's totally worth it!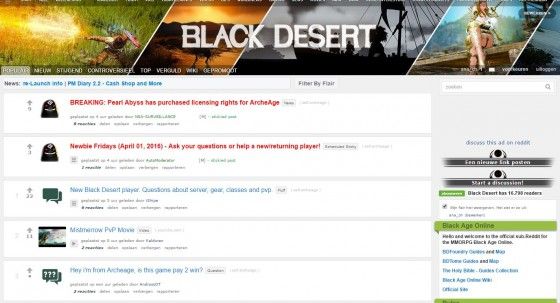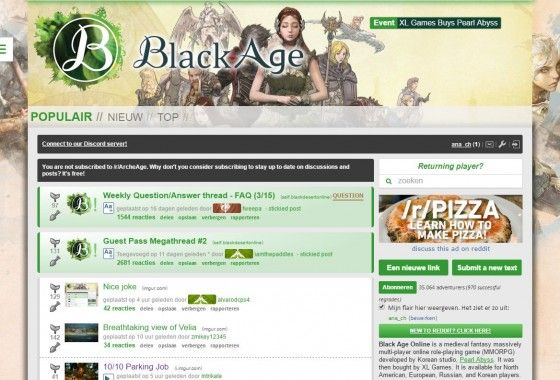 The Witcher 3: Wild Hunt – Roach
Straight from CD Projekt Red comes a very special developer video about Geralt de Rivia's horse, Roach. The video is described as "Everything You Always Wanted To Know About Roach But Were Afraid To Ask" and is definitely an exclusive behind-the scenes look that you don't want to miss:
League of… Draven
League of Legends gets a Draven makeover this April Fools' but it's not just for the laughs. Draven's head will replace that of all champions and all players will also be accompanied by Draven minions until April 3, for a very Draven ambiance.
The Draven celebration lasts until April 11. During this time players can also unlock special skins, icons and ward skins via RP and/or IP or by performing certain actions in-game. For those of you who like gambling, the Draven celebration also has some more surprises in store for players getting legendary or ultimate skins.
Arma Eau de Combat – the new fragrance for players
Bohemia Interactive introduces their newest addition to Arma 3, the "Arma" Eau de Combat, a perfume described as having "the scent of battle" and, among other irresistible features, "a touch of soft gunpowder aroma, topped off with fresh notes of wood, mosses, and dirt".
Black Desert Online bringing back the butt pose
Daum Games just informed us that Black Desert Online will introduce special victory animations in the new Crimson Battlefield PvP mode that the game's Mediah expansion added earlier this week. The victory animations will consist of the characters "flaunting their buttocks right before the end results screen appears", widely known as the butt pose.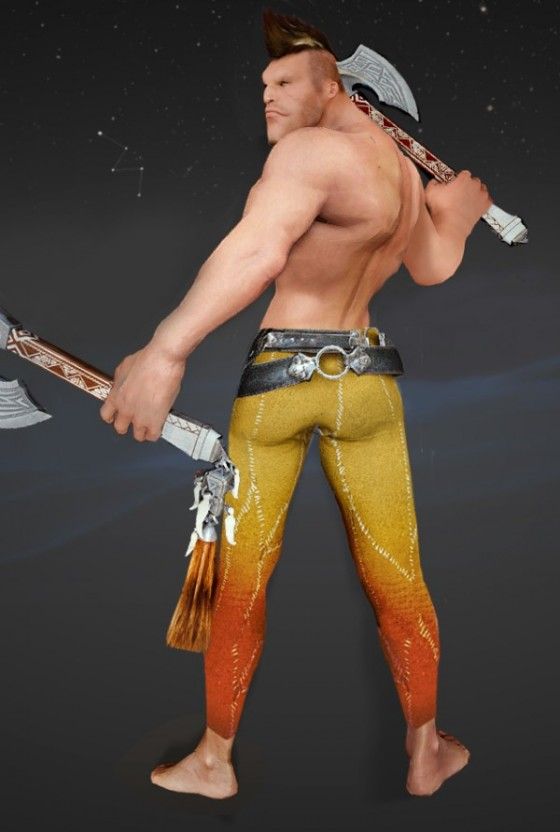 Daum continued by mentioning that the new animations are unique to each class and will be available for both genders, and that the first series of butt pose animations will be added during next week's maintenance at no additional cost, with a wider range of optional butt pose animations arriving in the cash shop at a later stage. We say – if you got it, flaunt it!
Guild Wars 2 Adds the Changes Everyone Wants!
It's obvious that Dragonhunters should do bonus damage to dragons and that Chronomancers can actually manipulate time. Well, the latest Guild Wars 2 patch has finally introduced the changes that we've all been asking for.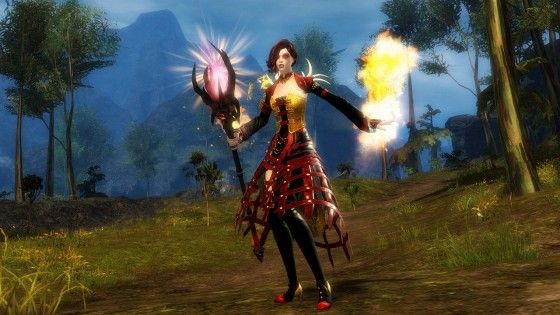 Furthermore, the Elementalist Fire Attunement has been removed, Scrappers gain a bonus while salvaging, and thieves can stay permanently stealthed. We hope you all enjoy the changes as much as we will. The entire patch notes can be viewed
here
.
Also, the Mystic Forge now comes with a flushing sound as you throw away your items.
Ride Humans in ARK: Survival Devolved
Have you ever wanted to play a dinosaur in an MMO? Of course you have, and the experience wouldn't be the same without human mounts. Yes, you read that correctly.
The latest ARK: Survival Evolved update is adding three new Jurassic creatures: "The unpredictable furry Woolly Rhino, the armored, deep-water Dunkleosteus, and the chitin-rich Eurypterid." Additionally, Studio Wildcard has changed the direction for the game and now the dinosaurs are in control. And a game just wouldn't be complete without mounts. So grab your human and head to the feeding grounds!
Related:
April Fools Day
,
MMORPG
,
News