What better way to experience the deals of Black Friday than from within the comfort of your own home? Stay warm, cozy, and untrampled while you check out the best MMO Black Friday sales, which we have rounded up for you so you don't even need to worry about missing something good. Most of these will be running over the weekend and through Monday, and we will be coming back to update the post when we find something new so make sure to keep checking back for anything you may have missed.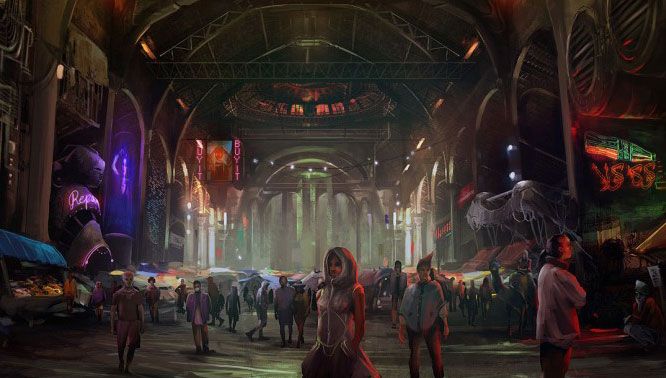 If by some chance we have missed a great deal, please let us know in the comments below this post and we will get it listed.
Hope you get something good!
Great Deals on Games
ARK: Survival Evolved – 40% off on Steam.
Counter-Strike: Gobal Offensive – 50% off on Steam.
Destiny – PS4 Standard Edition is $15.49 on Amazon.
Elder Scrolls Online – 60% off on Steam.
Elite: Dangerous – 67% off on Steam.
Final Fantasy XI – In the Square Enix Store, the PC Standard Edition is $4.99, and the PC Ultimate Edition is $9.99.
Final Fantasy XIV: Heavensward – While not discounted, when you purchase Heavensward in the Square Enix Store this weekend, you will receive a free digital code for A Realm Reborn.
H1Z1 – 35% off on Steam.
Interloper – 50% off on Steam.
Life is Feudal: Your Own – 40% off on Steam.
Otherland – 50% off on Steam.
Rocket League – 30% off on Steam.
Rust – 33% off on Steam.
The Crew – 50% off on Steam.
The Secret World – 50% off on Steam.
Wander – 40% off on Steam.
In-Game Sales
Cabal 2 – From today until November 29th, enjoy a 50% bonus to Abysmo, Honor, Conquest, Challenge, and Experience Points gained.
CroNix Online – Only available between November 26th 6pm EST until November 27th 5.59pm EST, all available CroNix Online packs are buy one get one free.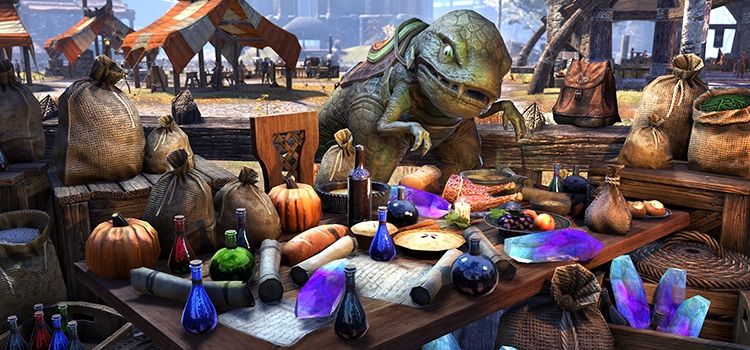 Elder Scrolls Online – The Tamriel Black Fredas sale offers a whole bunch of discounts in the store, as well as a Black Fredas Special for 1,900 crowns across all platforms, containing a Green Narsis Guar Mount and a load of quality of life items, only available until Tuesday, December 1st. Crown Packs are also discounted over the weekend at upto 40% off.
EVE Online – Get 15% off all PLEX packs, 2x bonus Aurum, and check out all the great deals on vanity bundles throughout the New Eden Store.
Guild Wars 2 – Log in every day this weekend to get your free gifts from the Black Lion Trading Company.
Heroes & Generals – Free 24-hours of veteran membership for anybody who logs into Heroes & Generals today, Friday, Saturday, and Sunday. This code will add another day to people who already have veteran membership.
Heroes of the Storm – All Heroes, Mounts, and Skins are 50% off when buying with real money until December 8th. Also during this time you can purchase an all-new 360 day Stimpack for a deeply discounted price, this will be leaving the store when the sale ends, however. In addition, the Second Chance Bundle comes loaded with seasonal mounts and skins.
Marvel Heroes – There's 25% off and buy one get one free on all Heroes and Costumes (excluding Magik and her Soul Armor, and Black Panther's Urban Jungle costume) until Sunday, with 50% off Friday 9am until 11am PST in a huge Doorbuster sale!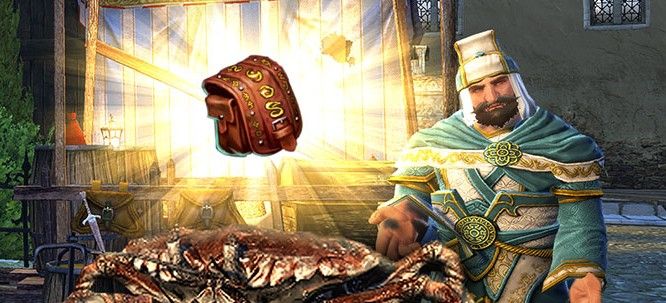 Neverwinter – There's 20% off all Companions, Mounts and Packs available on the Zen Market in Neverwinter this weekend.
RIFT – Trion are discounting all Nightmare Tide Collector's Editions and Soul Packs 50% off over the course of the weekend, as well as reducing all Premium Mounts in the store to 25% off, with flash sales on some of the rarer mounts every 12 hours over the course of the sale.
Skyforge – Necromancer Packs have made their way to Skyforge for their Black Friday sale, available only until December 2nd. You will also find a bunch of new items in the Invasion tab of the Market during the sale, including the Tactical Sense Replicator Pack, Variatron Pack, The Dark Victor chest, and a new permanent shop item in the Secret Knowledge Chest.
Star Wars the Old Republic – From November 26th at 12pm CDT until 11am CDT Saturday, all existing packs are 25% off in SWTOR's Black Friday Cartel Market Sale.
TERA – More than 500 items are discounted in the TERA store this weekend with different categories of items discounted each day. But you can also obtain Friendship, the pink unicorn mount, when you top up your EMP.
Trove – Trion Worlds are throwing a 'Block Friday' weekend with 50% off the Power Pack, Block Beards Pirate, the Blitz and Glitz Costume, the Adventure Pack, the To the Nines Costume Pack, the Necrofancy Pack, and the Lunacy Pack. In addition, this weekend is your last chance to grab Autumn Piñatas and they are 50% off too!
Vindictus – Vindictus is holding Daily Sales every day until Monday, November 30th, changing at noon PST every day.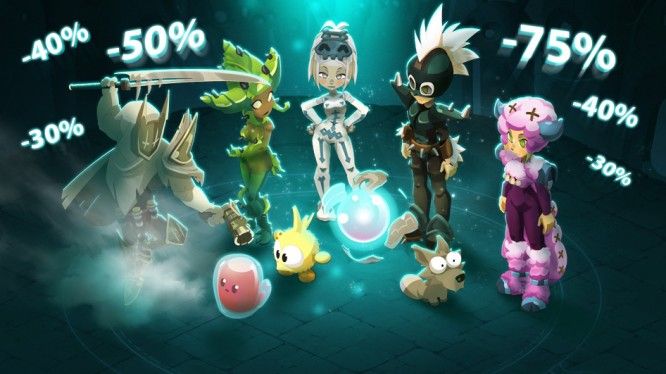 Wakfu – Six days of sales in the Wakfu shop, including 50% off Anathar and Magmog Packs, 50% off Pets and Sidekicks, 75% off the 5 Multimen pack, and 50% off all costumes.
Warframe – The free-to-play MMOFPS for PC, Xbox One, and PS4 is hosting a double Affinity weekend with discounts available in the Warframe Market too. Get 50% off all Archwing and Archwing weapons, 20% off all non-Deluxe Warframe Accessories, and all Fusion packs, Transmute Core Packs, and Mod Packs are 'buy one get one free'. You can also pick up the Mobilize Pack, Rush Pack, Firewalker Pack, and Lightning Pack for 50% off in the Humble Store.
Related:
ARK: Survival Evolved
,
Black Friday
,
Counter-Strike: Global Offensive
,
CroNix Online
,
Destiny
,
Elite: Dangerous
,
EVE Online
,
Final Fantasy XI
,
Final Fantasy XIV
,
Guild Wars 2
,
H1Z1
,
Heroes & Generals
,
Heroes of the Storm
,
Interloper
,
Life is Feudal
,
Marvel Heroes
,
MMO
,
Neverwinter
,
Otherland
,
Rift
,
Rocket League
,
Rust
,
Sale
,
Skyforge
,
Star Wars The Old Republic
,
TERA
,
The Crew
,
The Elder Scrolls Online
,
The Secret World
,
Trove
,
Vindictus
,
Wakfu
,
Wander
,
Warframe