Updated: November 29, 2015
It's that time when everything is recolored in shades of black, orange, and red, the people of Twitter change their names to something spooktastic, and the MMORPG world gets inventive with their own take on our real-world Halloween traditions! So prepare your pumpkin heads and check back here regularly for MMOGames 2015 list of MMO Halloween events! Many more to be added soon.
Are we missing one? Spotted a mistake? Let us know in the comments!

 Find everything newly added per week – new additions every Wednesday throughout October!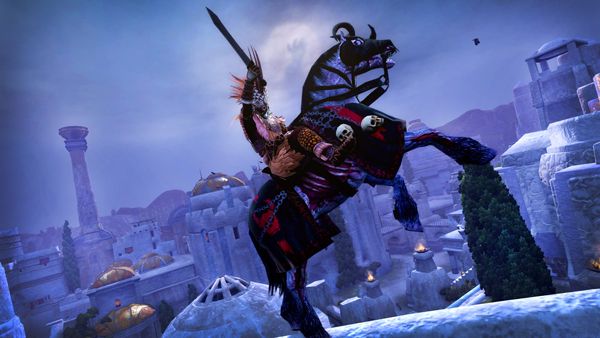 Age of Conan – Halloween Event – October 21 – November 4
This all-new Halloween event is a two week affair in which a plague is spreading through Tarantia, turning the infected into the walking dead. Venture into the catacombs beneath the city and earn new rewards including booster candy and unique social clothing. The previous year's Halloween events – By the Light of the Moon and Festival of Set – are also live.

 Aion – Harvest Revel – October 26 – November 9
Aion's Harvest Revel sees a continuation of last year's event, with witchy quests for Elyos and Asmodians from levels 10, right up to 55. Collect costume pieces and more!

 Anarchy Online – Halloween – October 27 – November 17
All are invited to celebrate the spooky festivities in Anarchy Online! Even frozen and unpaid accounts will be able to log in – free – and take part during the event. What's more, anybody who activates a subscription during this time will receive a special reward. As for the event itself, Uncle Pumpkinhead and his Griefing, Ganking, and Harvesting brothers have returned with some extra treats. Log in at any time during Halloween to claim a free Pumpkin Helmet.
ArcheAge – Hallowtide – October 20 – November 3
Hallowtide is a time of peace, seeing Erenor's festival laws enacted in Two Crowns and the Solis Headlands throughout the event. This means no PvP conflict in those zones! In Two Crowns, honor the souls of the dead, while taking part in snail racing over in Solis Headlands, and earn Hallowtide Festival Tokens for your troubles. These can be handed in against some awesome rewards including the Candy-fueled Bestcargot Mount – your very own snail mount!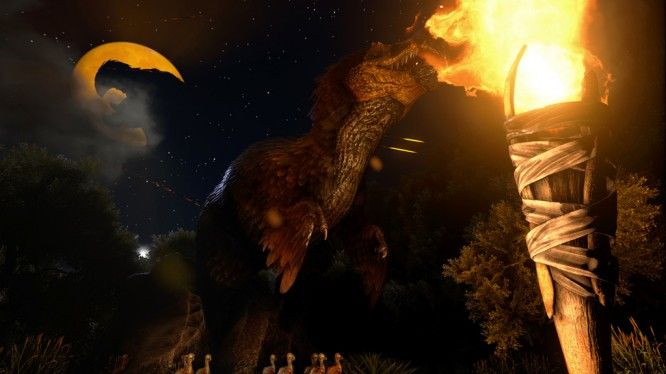 ARK: Survival Evolved – ARK: Fear Evolved – October 28 – November 4
Nothing says All Hallows Eve like dinosaurs! Wait.. ARK: Fear Evolved will run for roughly a week towards the end of October. The air will be colder, days shorter and nights longer, the moon will become shaded red, we'll see bats and other creepy-themed creatures above ground, carvable pumpkins… and the mythical Dodorex will emerge from the mists, alongside an army of, and I quote, "bloodythirsty zombie Dodos". ARK have seemingly gone all out on this Halloween idea and there will be limited edition rewards for those who take part.

 Champions Online – The Blood Moon – October 22 – November 11
Protect the citizens of Millenium City from Takofanes and his undead hordes once again, completing daily tasks from Dweomer for Turakian Coins redeemable in the blood Moon event store. And new in 2015 in Vibora Bay, the Blood Moon has drawn out the Ghost Ship, bringing with it ghostly pirates who threaten the city.

 Dark Age of Camelot – Sinister Moon Rising – October 19 – November 2
The classic MMORPG brings haunted cities, candy, costumes, pumpkin patches, and a creepy moon to Halloween festivities. There are quests, decorations, and a few other surprises roaming the world this year.
DC Universe Online – The Witching Hour – October 1 – November 2
The Witching Hour has fallen on the streets of Gotham City and inside The Midnight Masquerade Nightclub once again. Complete the related mission to earn Spooky Bites redeemable against Halloween-themed items, run The Vault for Boo items, and check out the heap of new base items, werewolf items, a new seasonal title "…the Haunted", as well as a new Ghostly Aura.

 Destiny – Festival of the Lost – October 26 – November 9
Guardians can honor the spirits of the dead this year, as Bungie introduce an all-new Halloween event. Complete quests for Eva Levante to collect masks, which you can wear while killing enemies and completing challenges for more rewards, and collect Legendary masks to keep them permanently. There's also a new Crucible mode for Taken King owners and the Thriller dance has joined the Eververse.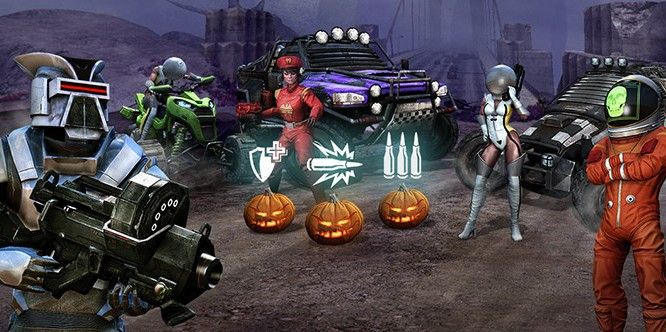 Defiance – Hulker Hell – October 12 – November 2
There's pumpkins in Paradise. A large number of Hulkers have gathered, time to take action. You can summon your own Drag Me To Hell Arkfall if you own the Arkbreaker DLC, take part in 12-player limited-time Halloween contracts and instances, and complete the new Halloween pursuit to get your hands on the new Legacy Hacker Out. There is also new cosmetic stuff in the store.

 Devilian – Festival of the Damned – October 26 – November 2
While still in Beta, Devilian is not escaping the festivities with Festival of the Damned available to play this weekend. Collect Halloween Candy from creatures around Nala and dungeon bosses and hand this in for unique event rewards.
Dragon Nest EU – Halloween 2015 – October 7 – October 29
Halloween in Althea is a time for the lost souls of heroes past, the days of the dead, when one must dress in the most frightening of costumes to avoid unwanted attention.. and scare your fellow adventurers, of course! Log in daily to collect Little Ghost Coins, redeemable at the Pumpkin count for Halloween-themed rewards such as mounts, pets, and other fun vanity items. Take part in ghoulish events and collect epic Halloween Double Deluxe Box items. There's also a new PvP Arena: Ghoul Mode 2.0!
Dragon's Prophet EU – Dragonween – October 21
This two week long celebration sees Auratia invaded with sinister creatures once again. Visit the Abyss of Exile to capture creepy skeletons, mummies, and zombies by setting traps and receive rewards for your efforts! Take part in the Styx game and collect fun Dragonween costumes.

 Dungeons & Dragons Online – The Night Revels – Now – November 8
All sorts of Halloween-themed rewards are available in Dungeons & Dragons Online's Night Revels event, which has you traipse through graveyards hunting enemies around overlaps between spooky planes of existence and the prime material plane.
DUST 514 – The Crimson Harvest – October 22 – October 29
DUST 514 has its own version of EVE's Crimson Harvest with two persistent, unique, and un-rerollable week-long missions. One has you kill a whole bunch of enemies (514!) for a skill tree reset and refund, while the other requires that you win 21 matches for a 'Tairei's Crimson' AM-L SKIN module.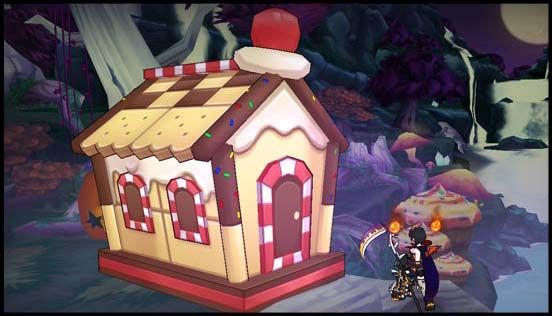 Elsword – Halloween Nightmare – October 21 – November 3
Elsword has a new 4-player dungeon for you to explore – the Candy House in the Woods. Players of levels 10-80 can take part in this seasonal dungeon found in Elder and onwards, and have the chance to get some fun loot as drops! Collect Witch's Rings from bosses and exchange them with Ariel for some seasonal-themed rewards including costumes, and your very own HellHound.
EVE Online – The Crimson Harvest – October 20 – November 2
Bloody Omir has come to New Eden, bringing the Crimson Harvest with him. EVE's Halloween festival introduces PLEX discounts, a Blood Raider SKIN and apparel sale in the store, with complementary SKINS available with selected Aurum packages. But even more importantly, players can find Blood Raider Gauntlet sites in game that will grant Blood Raider themed rewards. These Gauntlets will invite you to test your piloting skills against some of the best of the Blood Raider ranks, and you can find these on your overview if you have Celestial Beacons enabled.
EverQuest – Nights of the Dead – October 28 – ?

Norrath's annual spooktacular event featuring festive merchants in the starting cities and seasonal Heroes' forge armor dropping across the land will return later this month. In the meantime, there are some new items available in the Marketplace, including items created by Player Studio artists, so get them while they're available!
EverQuest 2 – Nights of the Dead – October 8 – November 2
Nights of the Dead makes its return to EverQuest 2 with new illusions, rewards and more. The Headless Horseman event sees a return, along with the Haunted Mansion, the Haunted Hedgemaze, and a host of creatures dropping Nights of the Dead treats. There are also a bunch of new items on the in game Marketplace, such as the new Bat mount, including some new Player Studio items for all player types.

 Final Fantasy XI – A Very Gooey Halloween – October 10 – November 2
This year, take part in the Pink Masquerade Costume Contest to win a unique suit and get the chance to have your outfit on display on the festival grounds. Go Trick or Treating and drive of the unholy infiltrators pestering the moogles.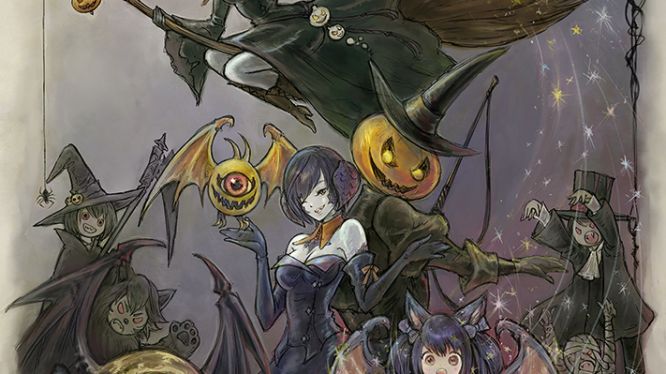 Final Fantasy XIV – All Saints' Wake – October 22 – November 4
Seek out the investigator in Old Gridania's Adventurers' Guild to help out with ensuring the Continental Circuses mischief does not turn into mayhem. Complete quests and earn your Halloween-themed broomstick mount, Witchy outfit, a tiny Pumpkin Butler, as well as decorations for your Hall.

 Firefall – Night of the Melding – October 21 – November 3
Investigate the spooky goings on in Firefall this Halloween. Defeat the Headless Horseman and save the scared civilians to earn Candy Tokens redeemable against fun seasonal rewards.

 FLYFF – Halloween – October 27 – November 17
Characters of level 15-150 can head to Flaris and seek out the Mysterious Robed Lady, Romero, and Dr. Frankenstein to take part in FLYFF's Halloween fun and get your 2015 Boxes of spooky rewards.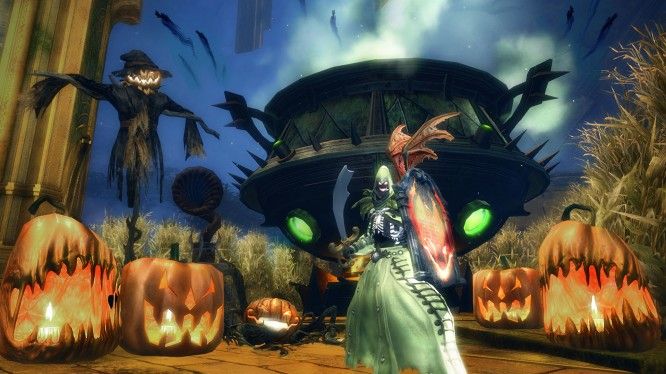 Guild Wars 2 – The Shadow of the Mad King – October 23 – ?
The Shadow of the Mad King makes its annual return to Guild Wars 2 later this month, bringing almost two weeks of Halloween fun and high jinks. Return to the Mad King's lair and face off with King Oswald Thorn, he of the pumpkin head, and then go trick-or-treating in the Mad King's Labrynth where the undead armies prowl, and then head into the Mad King's Clocktower for one of the most hellish jumping puzzles you will face. Lion's Arch will join the festivities with decorations and visitations from King Thorn, collect Candy Corn to trade for new weapon skins, minies, and more!

 Heroes of the Storm – Hallow's End – October 27 – November 17
Earn 50% bonus experience for games played that award XP until November 3. Play 25 games during Hallow's End to get the Jack-O'-Lantern portrait. And collect the Hallow's End-themed Headless Horseman mount and Buccaneer Falstad skin.
Mage Faire Online – The Haunted Hills – October 8 – ?
The Haunted Hills is an entire area with a dedicated Halloween theme in the indie MMORPG, Mage Faire Online. Enter via portalums in the Majestica Jam Area or the Animata Jam Area and make sure to check out the Faire, as the Haunted Hills spell sources are seeing a return.
MapleStory – Halloween Events – October 7 – November 10
MapleStory has several events you could take part in for Halloween this year! Investigate the Madhouse, play Halloween mini-games on Star Planet, help Witch Malady with a Secret Mission, rescue Olivia from the Haunted Mansion, collect ghost paint to makeover Gamsper the kid ghost, and more.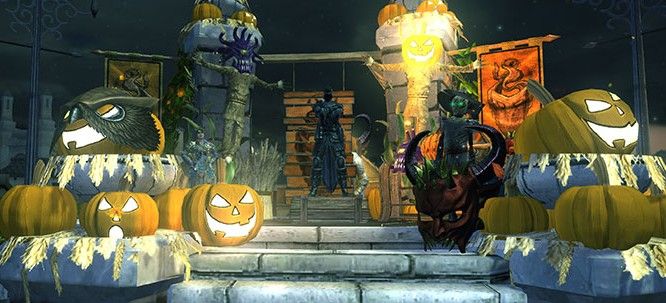 Neverwinter – The Masquerade of Liars – October 29 – November 4
Daily quests and rewards begin in Protector's Enclave. Find Masquerade Illusionists wandering the streets and trade Liar's Charms to receive Illusionist's Bags, containing items needed for the new Illusionist's Mask and Beholder Pinata. Get your hands on the Wandering Scarecrow companion, fashion masks, dye packs, and more.

 Old School Runescape – Death & Anti-Santa – Now
Yes, seriously. The Grim Reaper wants rid of Anti Santa who has been lounging around on Death's couch for the past 10 months. Your task is to get him out. For your troubles, you can pick up Anti Santa's new attire, a pet tortured soul, the Ash emote, an invitation to Death's Halloween party, a deathly wallkit for your player house, and new skin colors from the Makeover Mage, as well as the previous years' rewards if you want them.
Planetside 2 – Nanites of the Living Dead – Now – November 10
The fun has already begun in Planetside 2, with Nanites of the Living Dead running from now until November 10. All you need to do is help Auraxis with its Space Pumpkin problem. Sounds simple, right?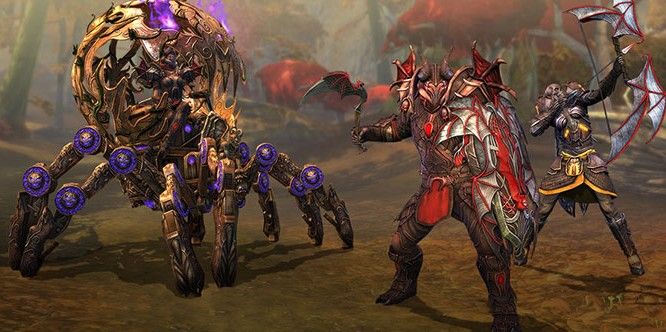 RIFT – Autumn Harvest – October 23 – November 11
Rift's annual Halloween event returns with a few new surprises. Head to the Realm of Autumn Harvest, take part in seasonal Rifts, and head to the Black Garden for the Monster Mash. For 2015, you'll find new weapons, costumes, Instant Adventures in Gloamwood, Minions, and the Spinderella carriage now available in special Lock Boxes.
R.O.H.A.N. Blood Feud – Halloween Party – October 27 – October 31
Log in during the mentioned event dates to receive fun Halloween rewards and take part in themed quests. Come October 27, you can find Willy the Kid at the Crafting Studio to pick up various quests which reward you with Halloween costumes, Seal Scrolls, and a random box.

 Runescape – Gauntlet of Souls – October 27
Head to the Underworld, rescue souls from the river and escort them across the bridge while fending off Amscut's devourer beasts. Earn XP and Noumenon Favour, redeemable for some unique rewards.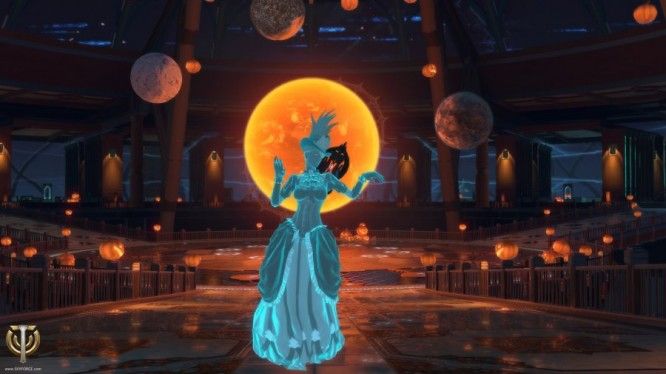 Skyforge – The Evil Pumpkin Festival – October 21 – November 4
Aelion is offering Halloween festivities in the form of challenges and adventures. Complete quests and take part in the Candle versus Candle game. With new costumes and dances, you won't want to miss it!

 Smite – The Reaping Part II – October 30 – November 1
Stand up to the God of Death and earn double XP and Worshipers, 20 Gems for each first win of the day, and unlock free chest rolls over the course of the weekend for every 3 first wins of the day, per day.

 Team Fortress 2 – Scream Fortress – October 28 – November 11
Reviving all prior Halloween events, Scream Fortress 7 brings a new comic, themed items, maps, taunts, and allows you to win themed items from all previous events. There's also a bunch of cool community-made items and maps to check out, if you're after something new.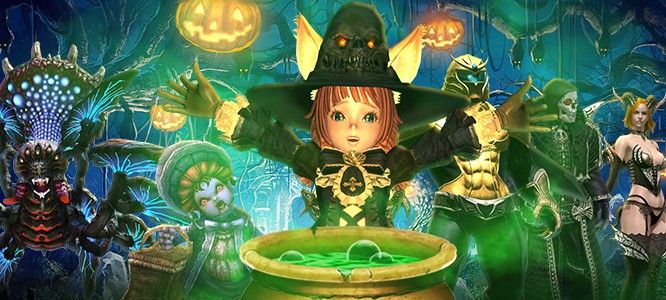 TERA – Kyra's Pop-Up Potion Shack – October 15 – November 5
Kyra's Pop-Up Potion shack is making a return to TERA with a trick-or-treat twist. Found in the login welcome window, the potion shack wants you to take part in Halloween Headhunts on Mondays and Thursdays which are global kill-count events which reward everybody with free catalysts, and then there's the Eldritch Academy Halloween Event, which you can access by talking to Ellonia in Pora Elinu. Here, you can take part in a candy rush instance for reward tokens which can be changed into catalysts. Redeem catalysts in the pop-up shack for Halloween-themed prizes, with more items from previous Halloween events added every Monday.

 The Secret World – The Seven Silences – October 26 – November 17
This year's event takes you on a journey through your worst nightmares following the suicide of a fellow Secretworlder. Investigate the mystery in London's Tabula Rasa and face your fears. Previous Halloween events are also active.
Trove – Shadow's Eve – October 19 – November 3
The hub has been redecorated with a spooky look to celebrate Shadow's Eve. But that's not all adventurers will need to handle this Halloween in Trove, as pumpkins are taking over the land. Seek out their lairs and get destructive to collect Candy Corn. Unlock Autumn Piñatas, Nightmare mystery boxes and seasonal Adventure boxes for a chance at some rare, limited-time mounts. And there's a new seasonal costume pack on the store.

 Warframe – Day of the Dead – October 30 – ?
Warframe has a range of new cosmetics for Tennos to partake in this Halloween, with the new Cerata melee weapon, and some Day of the Dead-themed weapon skins, capes, and unique Landing Craft skins. Keep an eye out for the special Halloween Tactical Alert, too, featuring the Vampire Lotus, Ancients and sawblades, and some unique Pumpkin Loot Caches.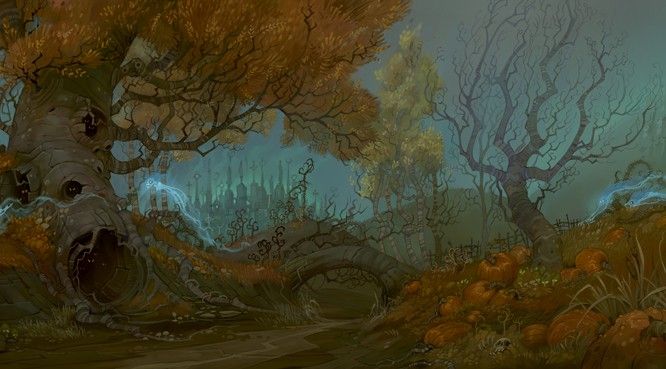 WildStar – Shade's Eve – October 19 – November 2
WildStar didn't features any seasonal events last year, but in 2015 they're diving in head first with Shade's Eve, a haunting celebration of the salvation of the humans following a dreadful plague that befell them in ancient times. Over the centuries, other planets and cultures have adopted the festivities and now you can adventure throughout Nexus to defeat Jack Shade and prevent the spread of the plague associated with the holiday. Featuring daily quests, public events, and housing challenges, as well as the seasonal instance, Quiet Downs, players levels 10-50 will have no shortage of acitivities.
Wizard 101 – Halloweenfest – Now
Halloween in Wizard 101 is always a fun affair, with decorations, bubbling cauldrons, apple tubs, pumpkins and ghosts all over the City. All of your favorite quests, pets, and more are back. And don't miss your chance to catch the special mystery Halloween fish lurking in the Wizard City waters. New to the Crown Shop this year are the Vampire and Mummy costumes, bundled together with no stats so you can stitch in the perfect powers.

 World of Tanks Xbox – Dead City – October 30 – November 1
Xbox 360 and Xbox One world of Tanks players can enjoy a 7-vs-7 Team Battle game mode called 'Dead City' which transports players to a supernaturally reworked version of the 'Himmelsdorf' map. Play as the spectre tank and earn the special Halloween-themed tank emblem.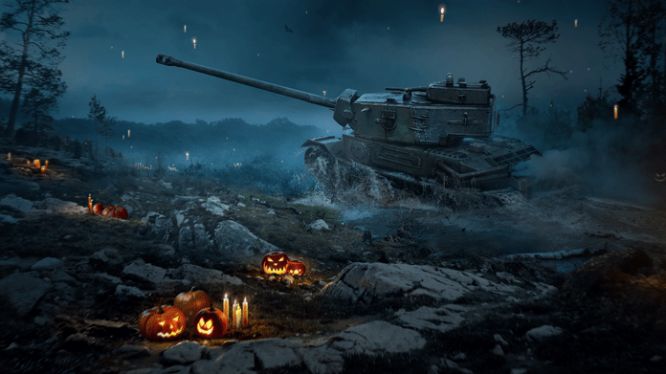 World of Tanks Blitz – Tankenstein Events – October 15 – October 30
World of Tanks Blitz is under threat from a Tier VII Premium Heavy Tank known only as 'Tankenstein'. Stitched together by evil scientists in a lab beneath Switzerland, this monster mixes German, Soviet, and American tank parts, and it can be yours if you complete a set of missions while the event is on!
World of Warcraft – Hallow's End – October 18 – November 1
Hallow's End comes to Azeroth every year as a celebration of the Forsaken breaking away from the Scourge. Help the denizens of Azeroth fend off the Headless Horseman, go trick-or-treating for costumes and candy, apple bobbing, and pick up all of the event-exclusive collectibles. You'll find huge Wickermen set up outside of the Undercity and Stormwind which are set alight every 4 hours by Greymane and Sylvanas respectively, and remember to visit the events coordinator in your Garrisons this year to decorate your space for the season.
World of Warships – Rise of the Phantom Fortress – October 20 – November 2
Battle against ghostly ships in random PvP battles to earn a box o' goodies, pick up a spirited Japanese destroyer from the Premium Shop, the Fūjin, modeled after the Japanese Kamikaze, and check out Wargaming's Halloween livestream on October 30 for your chance to win some seasonal prizes!
Related:
Article
,
Event (In Game)
,
Halloween
,
MMORPG