It's nearly time for Halloween and that means it's nearly time for one of the best festivals in any MMO. Here's our list of every MMO Halloween event, the dates it will take place, and what you'll be able to do. We'll be updating the list regularly throughout the month so make sure to come back again soon.
EverQuest 2: Nights of the Dead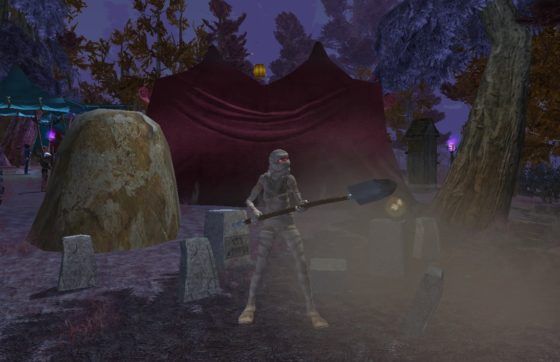 Nights of the Dead return once again to Everquest 2 this time with an all-new event called Wake the Dead. In it, you'll grab a shovel and scare up some tricks and treats in the cities. There are also new items to purchase, new achievements to complete, and a new collection to go after. In addition to all of that, you can enjoy a new yearly quest called Broken Mirrors.
Hearthstone: Hallow's End Fireside Gathering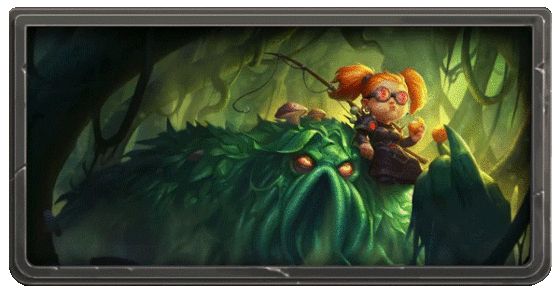 Hearthstone has something special in store this year for players who attend a Fireside Gathering during Hallow's End. Hearthstone's newest hero, Nemsy Necrofizzle will be available for free if you play any Fireside Brawl at a Fireside Gathering Tavern. These are being held all over the world in cafés, bars, and really any public space. If there isn't one being held near you consider putting one together. All you need are 3 unique players.
Otherland: Halloween Event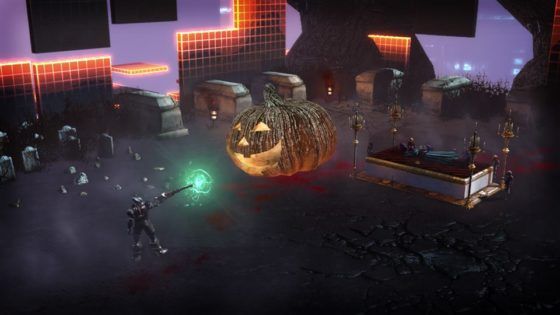 Halloween is coming to Otherland sometime the week of October 16th. The exact date hasn't been announced yet. There will be 3 unique bosses to defeat and 3 different pumpkin collecting quests. You'll also be able to get your hands on 4 limited time costumes and special walls and floors for your apartment.
Guild Wars 2: Shadow of the Mad King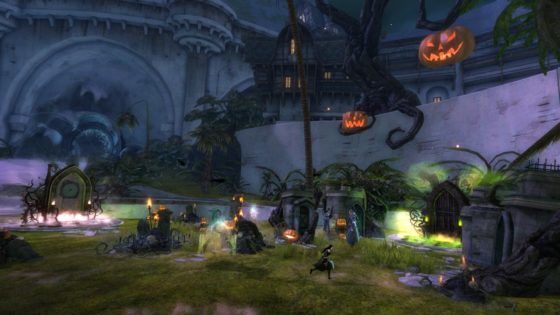 Shadow of the Mad King returns once again to Tyria. The highlight of the event is the labyrinth. But you'll also be able to join in on games of Mad King Says and try to get to the top of the Mad King's Clock Tower. Scattered throughout Tyria are candy corn nodes and in Kryta you'll be able to go trick or treating at magical doors.
Maplestory: Midnight Monster Bash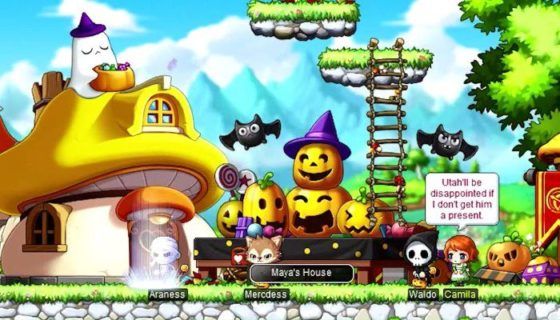 Maplestory is kicking off a season of events that will keep players busy through the end of November. It starts of course with Halloween. Collecting candy and fighting a giant pumpkin are just two ways to take part. There's also the Trick or Treat chair and the Cat-O-Lantern. After Halloween is over they'll have several more events, including a Thanksgiving event. Making it one of the few MMOs that do a Thanksgiving event.
Black Desert Online: Halloween in Wonderland
Alice in Wonderland is a wonderfully weird story and perfect for the Halloween season. Black Desert Online is tackling this tale with Halloween in Wonderland. You'll be able to find new seasonal outfits, pets, a boss to fight, and more.
Aion: Pumpkin King's Haunt

The Pumpkin King has stolen, you guessed it, pumpkins away from players in Atreia and it's time to get them back for the pumpking ghoulash. Load up with the Candy Blast power and head out to retrieve the stolen pumpkins and special bundles!
ArcheAge: Hallowtide Returns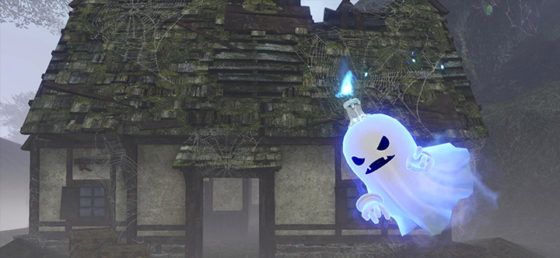 The Hallowtide comes and with it a chance for a special mount to show off in Erenor. Honor the souls of the dead in Two Crowns, or hunt for candy with snail mount in Solis Headlands every day during the event to earn tokens for Halloween themed prizes. Visit this link to check on the times set aside for the Two Crowns activities or head to Mirage Isle to smash some pumpkins!
Atlas Reactor: Holo Haunt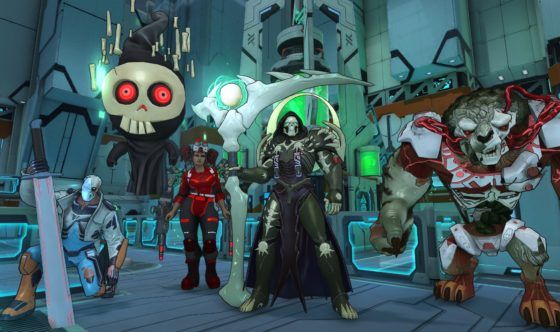 The Holo Haunt returns to the city of Atlas along with Season 4. Skins from last year have made a return alongside a new reaper skin for Meridian. Players can earn the loot matrices through missions and the new in-game ALERT system. Hop in now to get the alerts and finish the challenges!
Neverwinter: The Masquerade of Liars

Log into Neverwinter on PC or Console to take part in the Masquerade of Liars with daily quests, scarily fashionable masks and plenty of themed loot. If you're a PC player, keep an eye on the Illusionist's Mask.
The Elder Scrolls Online: The Witches Festival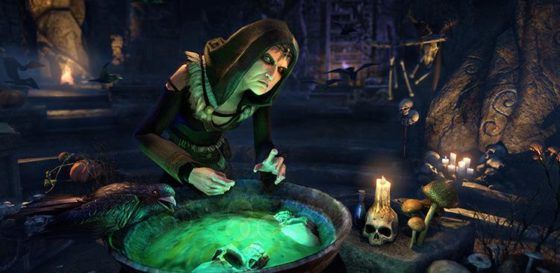 While the nights grow long and winter comes you can spend your time in Tamriel enjoying the Witches Festival. Want to make the most of it? Complete a little quest to gain the Witchmothers Whistle and the 100% XP buff that comes with summoning her cauldron. Armed with that, head out into the world to get your hands on the Plunder Skulls for more Halloween themed goods.
TERA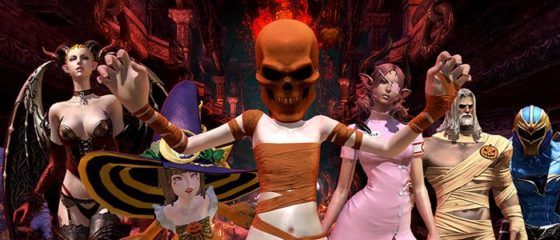 The Harvest Festival Hall event returns to TERA and with it monsters to slay. Naturally, TERA is getting in the costuming spirit and has put some of their classic costume bundles on sale in the store. Dress up, head out and enjoy the festival!
Secret World Legends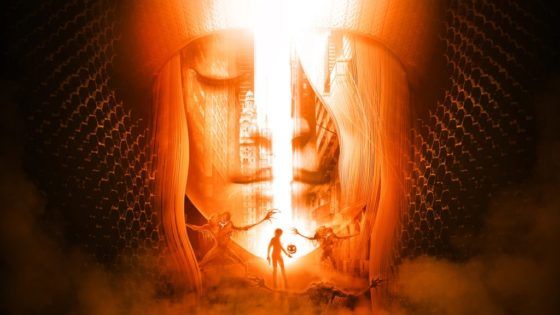 Samhain is upon us in Secret World Legends. Halloween brings exclusive loot caches and event items as well as free items for logging in. The Geist Rider can be yours just for checking out what dark horrors lay in wait dealing with Jack of the Lantern or following the mystery set before you by Madame Rogêt in The Meowling.
World of Warcraft: Hallow's End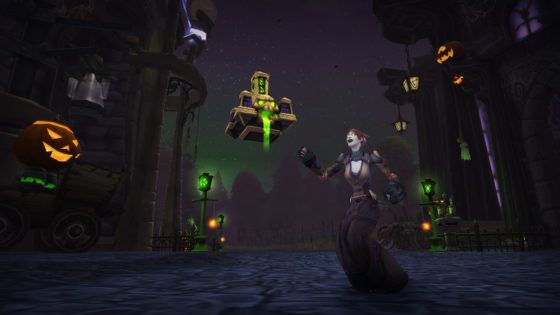 Hallow's End celebrates the break of the Forsaken from the Scourge and this means trick or treating throughout the inns in Azeroth and beyond. There are new costumes, the return of the Headless Horseman, a new pet and a quest to follow to get your hands on Tricky Treats to celebrate the festival.
Skyforge: The Evil Pumpkin Festival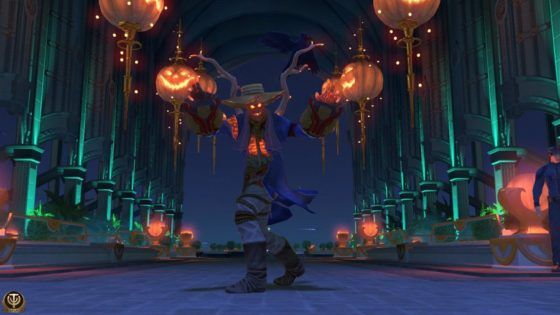 Not even immortals are immune to the spirit of Halloween. Aelion has the Evil Pumpkin Festival going on with plenty of outfits and treasures to get. Assuming you're brave enough to open anything called Ominous Treasure that is.
Have we missed any MMO Halloween events? Let us know in the comments below!
Related:
Aion
,
ArcheAge
,
Atlas Reactor
,
Black Desert Online
,
Event (In Game)
,
Everquest II
,
Guild Wars 2
,
Halloween
,
Hearthstone
,
MMORPG
,
Neverwinter
,
Secret World Legends
,
Skyforge
,
TERA
,
The Elder Scrolls Online
,
World of Warcraft