More quarterly reports have been released in the last few days and it isn't really very good news. Activision-Blizzard saw a drop in stock price after the release of their quarterly report. While NCSoft is more of a mixed bag. Perhaps one of the biggest stories, however, is that Tencent gets budget cuts to try to reduce the amount they're losing as the saga with the Chinese government continues.
Tencent Gets Budget Cuts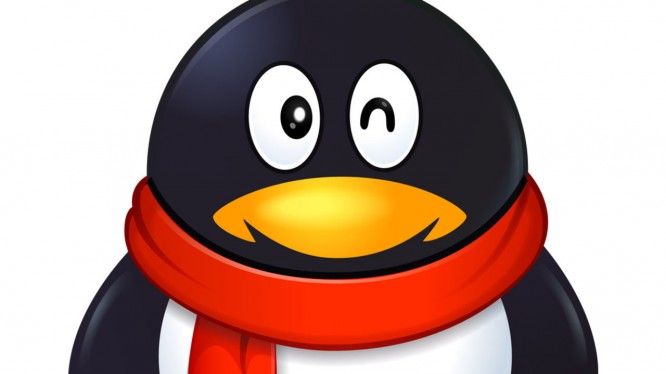 We've been following the Tencent story for a few months now as the company hemorrhages money in the face of China's ever-increasing crackdown on the gaming industry. The company has spent much of 2018 losing billions of dollars, $190 billion in value as China has continued to step up their efforts to get kids gaming less. Tencent has started to respond to this after months of waiting it out did more harm than good. All games that haven't made it through China's licensing process are now being hit with budget cuts.
It is the unlicensed games that are the biggest concern for Tencent. They've pours millions into these games that have just been sitting there since this all started in April when the freeze on new licenses was introduced. It was hoped that Tencent would be allowed to continue getting approvals through a special "green channel" but, after months of waiting for that to come to pass China has killed that possibility.
This is, of course, starting to have a knock-on effect on the international games industry. Newzoo actually lowered their global games forecast for the year. It isn't clear how long this will continue but, some analysts believe it could be March 2019 before the whole Chinese audience problem is worked out.
Source: Games Industry
NCSoft Quarterly Report Has Ups and Downs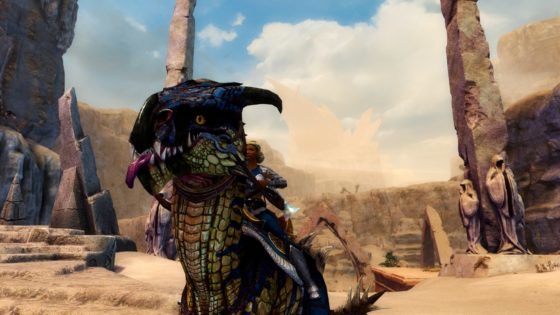 Total sales are down in the third quarter for NCSoft according to their most recent quarterly report. Sales are down 7% quarter on quarter and 44% year on year to KRW 403.8 billion. This meant that the operating profit for the company is also down, 13% quarter on quarter and 58% year on year.
For the five PC games that NCSoft reports on there was a 1.5% growth quarter on quarter. Lineage II, Aion, and Guild Wars 2 all had revenue higher than the second quarter. Lineage and Blade & Soul were both down, though only very slightly.
Mobile gaming, which was so massive for them in Q3 2017 with 551,032 million KRW is down to 216,490 million KRW this quarter. That is up from last quarter, however. That is in part thanks to the resilience of the Lineage M update effect. NCSoft does have a number of mobile games in the works, so once these start releasing we'll see the sales numbers go up again.
In Taiwan, sales went up 68% quarter on quarter thanks to Aion's F2P conversion. However, royalty revenue went down 44% quarter on quarter because of the elimination of one-off Lineage M Taiwan revenue. Korea continues to be their biggest market which has always been the case for NCSoft.
In NCSoft's future, we have several mobile games to look forward to, though none of them have release dates yet. We also know that Wildstar will be shutting down on November 28th.
Source: NCSoft Quarterly Report
Activision-Blizzard Quarterly Report Causes Stock to Drop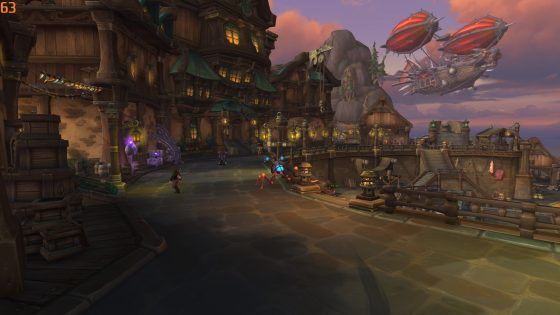 Weaker than expected results in the Activision-Blizzard have caused an 11% drop in share price for the company. This is the second time in a week that this has happened. The first came with the disastrous reveal of Diablo Immortal at Blizzcon.
Analysts suggest that there is pressure for current titles to perform better than they are. This makes sense because Activision-Blizzard doesn't have a whole lot scheduled for 2019 yet. Another Call of Duty game is expected in Q4 2019. There's only one other Activision game expected next year at the moment. Blizzard, on the other hand, has both Diablo Immortal which may release in 2019 and WoW Classic which will certainly bring many players back.
What was so bad about the quarterly report? Total revenue was down nearly 7%, Destiny 2 is underperforming, and monthly active users is down. However, PC revenue is up, in part thanks to the launch of Battle for Azeroth, World of Warcraft's recent expansion.
Activision-Blizzard CEO Bobby Kotick said, "Activision Blizzard's results for Q3 exceeded our prior outlook as we continue to entertain large audiences, drive deep engagement, and attract significant audience investment across our franchises. Our unique advantage continues to be our ability to create the most compelling interactive and spectator entertainment based on our own franchises, combined with our direct digital connection to hundreds of millions of customers, in over 190 countries. With these competitive advantages we continue to connect and engage the world through epic entertainment."
But, it would seem that investors aren't all that convinced. It looks like the rest of 2018 and 2019 might be a difficult time for Activision-Blizzard. But, we'll just have to wait and see.
Source: Games Industry, Quarterly Report
Related:
Activision
,
Activision Blizzard
,
Blizzard
,
Business News
,
China
,
NCSoft
,
News
,
Quarterly Report
,
Tencent