Another year, another Gamescom. You might not know it, but Gamescom is our favourite event of the year. It's massive in scale, open to the public on all days except the first (which is reserved for press and trade visitors to allow us to see everything before the torrents of gamers emerge) and – well, there's an energy about it that other events just don't seem to share; it's clear that the people here care about gaming and not simply monetization, and that's something you don't see often enough. Oh, and about half of its in German, and as I'm sure you're aware, everything sounds better in German.
That said, there wasn't a lot going on on the MMO games front that we hadn't seen before. In fact, a good 80% of it we'd already seen at Gamescom. Warface, Defiance, Arctic Combat, C9, Kartuga – the list goes on, and though in some cases there was a good slathering of new content to enjoy, for the most part, it was all very same, same.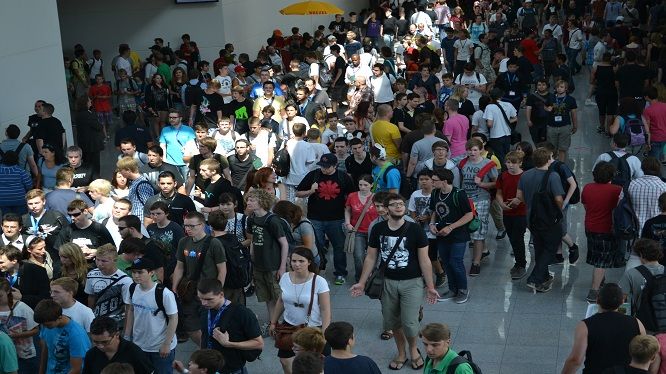 Don't worry – we found the good stuff. We've published a small handful of content that we think you'll like – ranging from recaps on some known games to first looks at a few things you've probably never heard of before. Oh, and the fabled Wargaming Party with LMFAO – that's right, we were there – we even managed to take front row during the Champagne Shower. That is, until the champagne hit the speakers and killed the power…
But I digress. Here's the top content we think you should read from Gamescom 2012. Enjoy: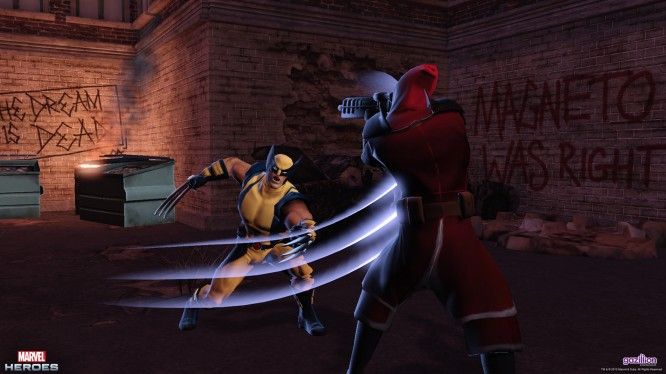 Taking our 'most anticipated' award, Marvel Heroes stole the show for us (well, for me at least – Dan I'm not so sure, but he's not really a superhero guy… I know, I know, believe me, I've tried) with a display as impressive as it was unexpected. Then again, with the Lead Developer from Diablo 1 and 2 behind the wheel, are you really surprised?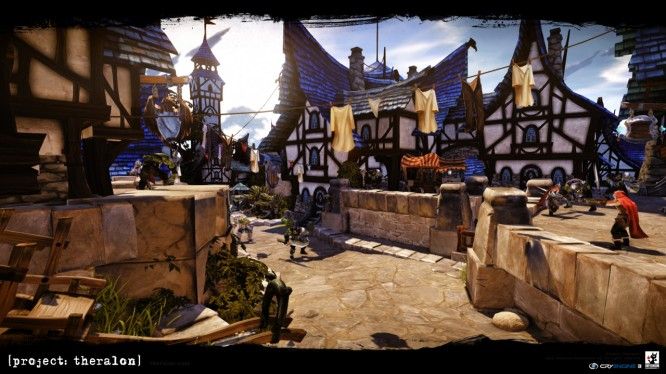 Coming right out of left field, Project Theralon has definitely taken a top spot on our radar – it's a sandbox MMORPG that puts you in control of a hero character with your own dragon. That's right – you fly a dragon. And you can jump from it anytime. Just think of all the free falling.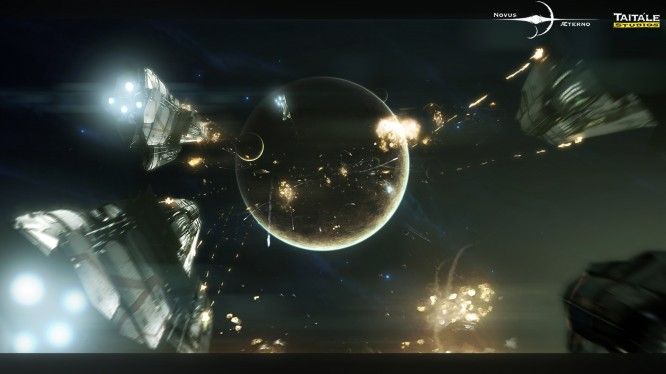 Walking the halls of the commercial booths, we stumbled upon what might just be the only game we ever play again – Novus Aeterno – the world's first actual MMORTS. 30,000 players per galaxy, complete unit customisation, aliens… it has it all, and it looks incredible.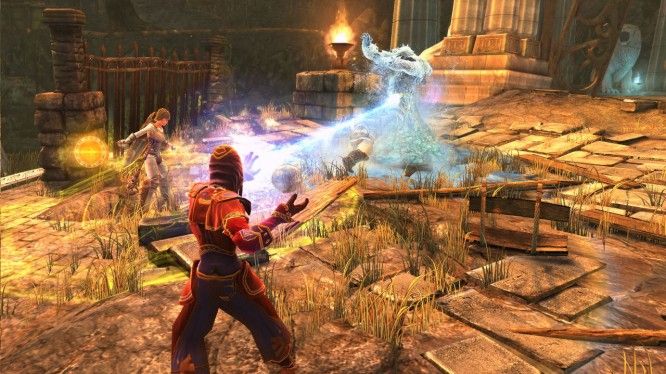 When we first saw Neverwinter we weren't really excited – though, that was before we had a chance to check out the User-Generated Content (UGC) tools that give players the power to create quests and dungeons like never before. We're going to play this one. A lot.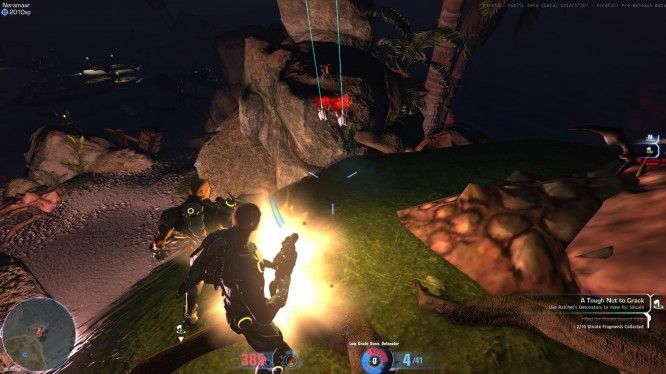 We never had a chance to play Firefall until now, and because it's awesome, we've included it in a list that we otherwise probably wouldn't have – a far-from-typical MMORPG, Firefall blends FPS and TPS into the themepark MMO style like never before. Oh, and it's awesome.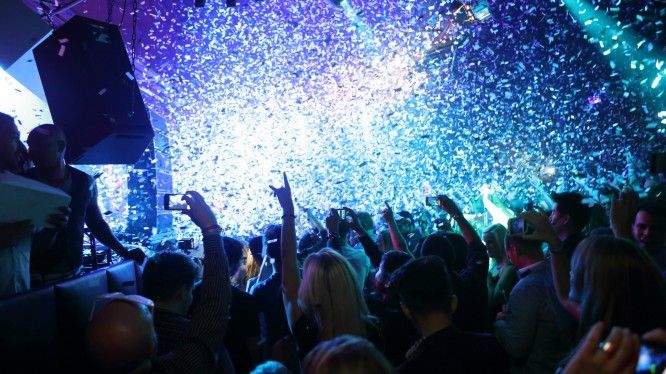 Oh yes, we partied. We partied in ways that would change the way you think about partying. And we did it with LMFAO. Dan and I don't much like LMFAO (even less, after witnessing their improv), but they sure know how to throw a Champagne Shower, if you know what I mean. Outside the actual partying, this event proved an awesome chance to meet some of the best in the industry – Blizzard, CCP, Zenimax – we met and drank with them all, and it was… well, awesome.
So, there you have it. Gamescom 2012. Well, some of it, anyway. There was a lot more at the show than we had time to see – though we did take 2nd place in a small Warface game, and 1st in Defiance. After all, we're gamers. And we like to win.