It is often said that the only end of the year awards that really matter are the ones voted for by the public. That's why in addition to publishing our own awards, the ones those of us at MMOGames think were the best and brightest we've also been polling you, the reader. For the last month readers have been able to vote on what they thought were the best games of the year and what they're looking forward to most in 2015. As this is the first year we're doing this we kept it somewhat short with only 7 awards being handed out. Thanks to the success howEVEr we can be sure that more will be added next year. EVEn with such a short list there are two games that are repeated on the list again and again. But enough of this, lets dive in.
Best PvP in an MMO: EVE Online
Runner up: War Thunder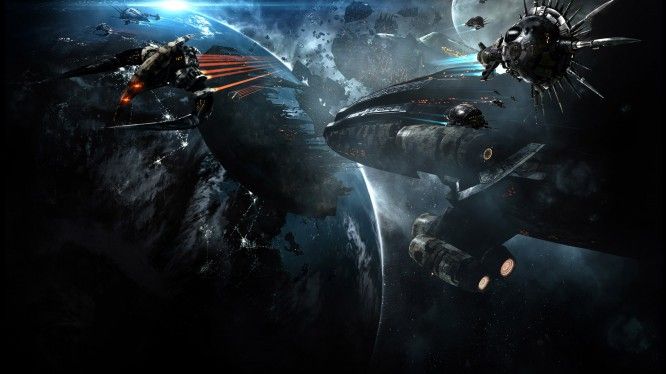 There is no doubt the EVE Online community is passionate about their game of choice. You'll find it on this list three times in fact! Though EVE wasn't originally on our list fans came on commenting that it is hands down the best PvP you can find in an MMO these days. And it would appear you agree! EVE Online got more than twice the votes of the runner up, War Thunder.
Best Kickstarter MMO: Shards Online
Runner up: Popup Dungeon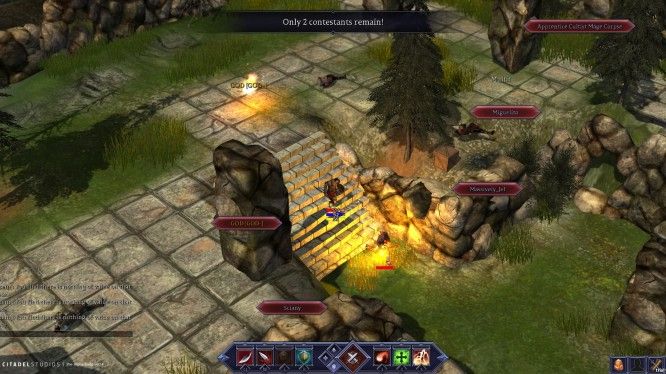 2014 wasn't the best year for MMOs on Kickstarter. There were a lot of big failures and few successes. According to our readers though Shards Online was the best MMO on Kickstarter this year. For much of December this vote was close with sEVEral different games claiming the top spot for a short time. Shards Online was a slow, steady climber who really nEVEr slowed down. Shards Online is expected to start Alpha in March of 2015.
Best Newcomer: Smite
Runner up: Elder Scrolls Online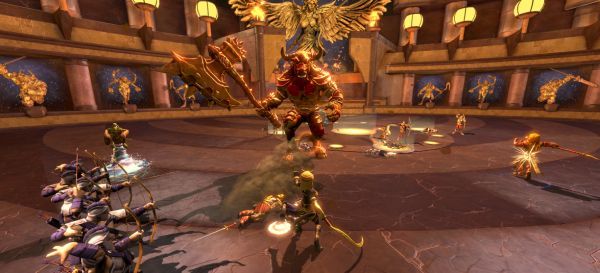 2014 was a year with a lot of AAA games being released. These were all games that we had varying amounts of experience with thanks to beta EVEnts and finally got released this year. Unfortunately the AAA MMOs that released this year seemed to all have struggles. So it really came as no surprise that a MOBA, Smite would claim the award for best newcomer. Smite has had an amazing year, quickly climbing the ranks to become one of the most talked about and most exciting MOBAs on the market. They aren't slowing down either, they're starting off 2015 with the World Championships in the second week of the year.
Best Sandbox MMO: EVE Online
Runner up: Minecraft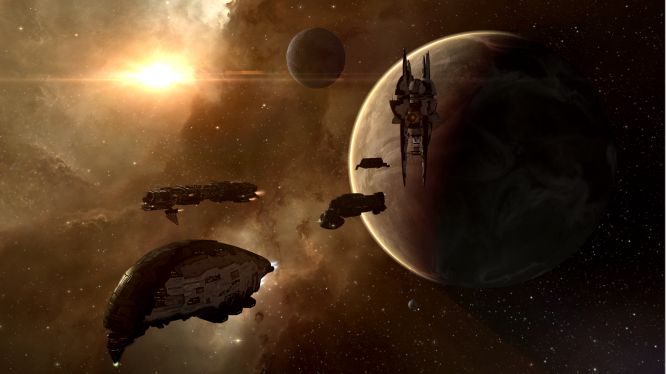 Making its second appearance in this year's awards EVE Online has been voted as best sandbox MMO. This year CCP adopted a very aggressive update schedule that sees something new EVEry 6 weeks. The first update of 2014 wasn't released until June but they quickly made up for it by having 6 expansion updates before the year ended. The next update is just around the corner too! It has a projected release date of January 13th. With the universe forEVEr changing, bringing new things in and expanding the possibilities is it any wonder EVE was voted best sandbox MMO of 2014?
Most Anticipated MMO of 2015: Warhammer 40,000 Eternal Crusade
Runner up: City of Titans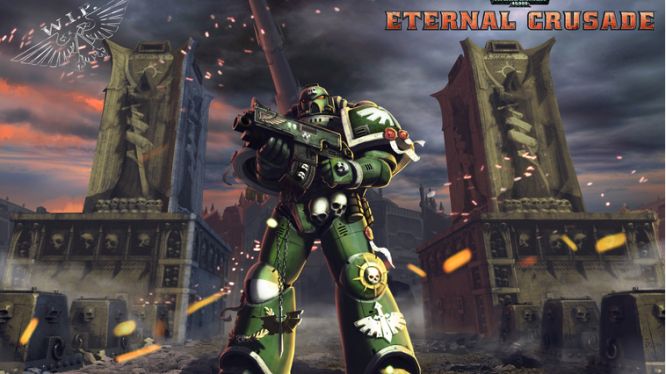 In the grim darkness of the far future, there is only war. In the coming new year, there is only Eternal Crusade. If you asked a gamer what universe needed an MMO the answer would be, nine times out of ten, Warhammer 40,000. When Eternal Crusade was announced fans around the world rejoiced! It is made EVEn better by the fact that Behaviour has 40k fans making the game. So far fans have only been able to watch Miguel Caron and other passionate dEVElopers playing, but Early Access is coming. We can't wait to see what 2015 brings for Warhammer 40,000 Eternal Crusade.
Best MOBA: Smite
Runner up: League of Legends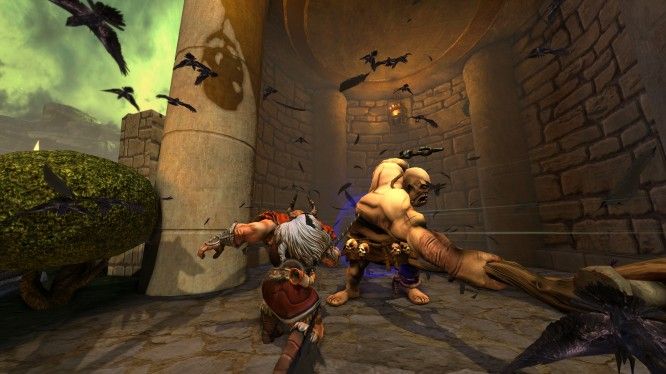 Best MOBA, there was no award more hotly contested than this one. Smite and League of Legends traded places at the top all month long with Smite finally coming out ahead by a little over 3,000 votes. Smite nearly reached 40,000 votes in this category alone making it the top voted for game in this year's awards, Even if you add up all the votes EVE received! 2014 was an amazing year for MOBAs, (and also a terrible one, thinking of you Dawngate) and none more so than Smite.
Though League of Legends was the runner up the honorable mention for Best MOBA is going to go to Dawngate who will sadly never see the light of launch. Sadly it just wasn't as successful as EA had hoped it would be, though it could be said there are many reasons for it. We will unfortunately never see Dawngate in this award list again.
Best MMO: EVE Online
Runner up: Guild Wars 2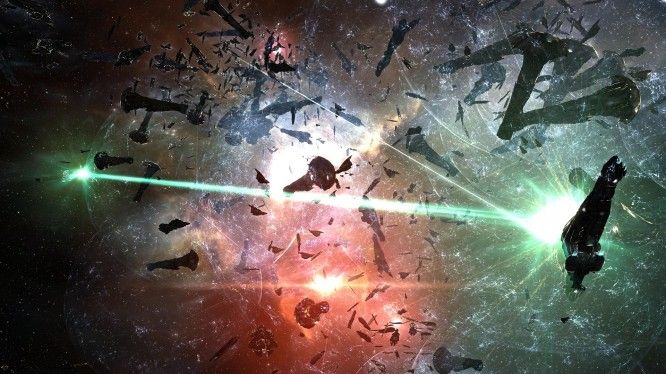 What more can be said about EVE that hasn't already been said? It had a fantastic year, the players have a statue created in their honor and really you wouldn't guess looking at the fanbase and game itself that in 2014 it celebrated 11 years of being online. CCP has a busy schedule laid out for EVE in 2015
2014 was an interesting year, as with any other it had a fair share of ups and downs. Sadly there were perhaps more downs than ups this year. But what did well did really well. Smite and EVE clearly both had a fantastic year and that shows in the passion the players have for the games. 2015 may not yet have a lot to offer in the MMO universe but we still can't wait to try out EVErything the year has to offer. From the far future to playing with the various pantheon of Gods themselves it's clear that the traditional fantasy MMO isn't what people are after at the moment. Instead they want something new and unique. 2014 gave us that, hopefully 2015 will be more of the same.
Related:
Awards
,
Crowdfunding
,
EVE Online
,
Event (Real Life)
,
Kickstarter
,
MMO
,
MMORPG
,
MOBA
,
PvP
,
Sandbox
,
Sci-Fi
,
Shards Online
,
SMITE
,
Warhammer 40k Eternal Crusade