There was a lot of big news at E3 2017 between the Xbox One X unveiling and huge new titles from AAA companies like EA and Activision. It's also true that this year was fairly poor for MMOs in general, but there were plenty of awesome multiplayer games available for us to check out. Let's take a look at our best of E3 2017, shall we?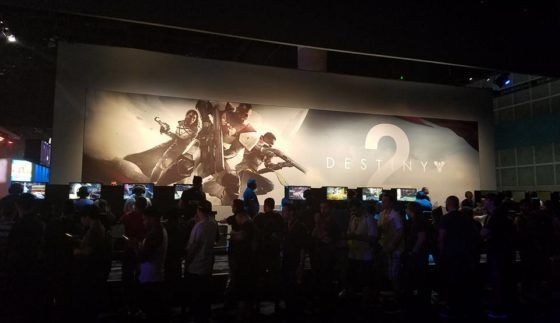 Best Booth: Nintendo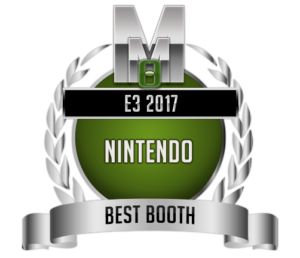 Once again, Nintendo dazzled us with its E3 booth, but this year it was even bigger. Nearly one-quarter of the western show floor was dedicated to Mario tanks and ships with Super Mario Odyssey leading the way. Even if you're not a big Nintendo fan, it's hard not to find their booth awesome.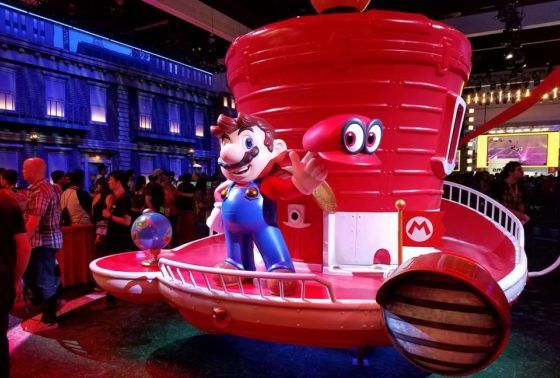 Best Technology: Logitech G Powerplay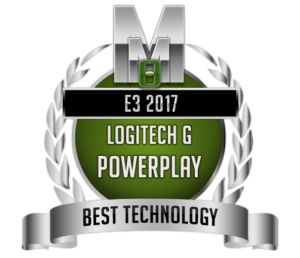 There was a ton of hype surrounding the Xbox One X at E3 2017, but an upgraded console doesn't really change how we play. I'm not trying to downplay the big leap that Microsoft is taking to bring true 4K gaming to its console but more powerful technology inside of the Xbox was inevitable. What Logitech has done with its Powerplay device is potentially revolutionize the way we look at wireless gaming. Never having to charge your wireless mice again is a big deal. Of course, it only works with a couple of models right now, but if other companies follow suit the Powerplay could be industry defining.
Best VR: Archangel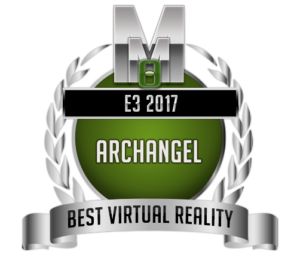 Normally, one of two things happens to me with VR games: I quickly become sick or bored. Surprisingly, neither of these things happened while checking out Archangel. It's a slick on-rails shooter where players take control of a mech suit that has directional shields, a machine gun, rocket launchers, and can even punch things. The developers spent a lot of time making the controls feel responsive, the movement fluid, and fleshing out the ambiance with little details. Those are all incredibly important for any of us who still get motion sickness from VR games. On top of that, it was a ton of fun blowing up tanks and jets in the ruins of Chicago.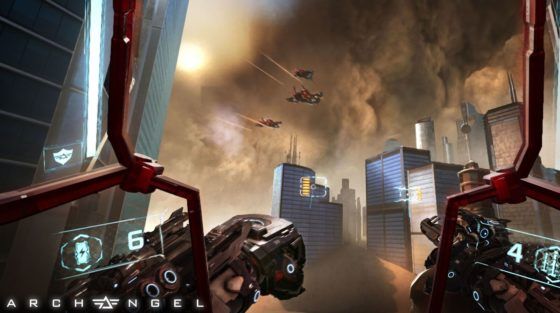 Best PvP: Dragonball FighterZ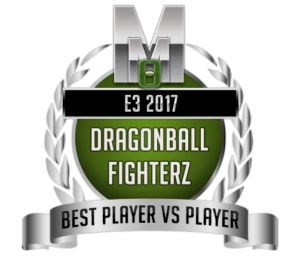 If someone gathered all seven Dragon Balls and wished for the best DB game possible, this would probably be it. Dragonball FighterZ is like a beautiful love child between Street Fighter II and one of the world's most popular anime. Every little detail finally feels right from the sound effects to the visuals. There are a lot of other Dragonball games on the market, and after this one launches we should just pretend they never existed.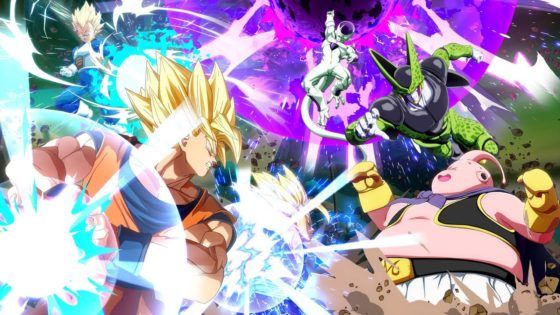 Best Single-Player: Ni no Kuni 2: Revenant Kingdom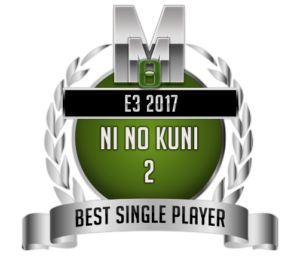 The original Ni no Kuni was a beautiful merger of classic JRPG and anime that was brought to us by the amazing talent of Level-5 and Studio Ghibli. This time around we're getting an even more polished game that fixes many of the flaws that the first one had. It's set to take place in the future with an all-new cast, and with improved visuals and a new combat system, it already looks breathtaking. Ni no Kuni 2: Revenant Kingdom manages to stand out from the crowd by taking what worked from its predecessor while still keeping things fresh. If you're an RPG fan this one shouldn't be missed.
Most Anticipated: Anthem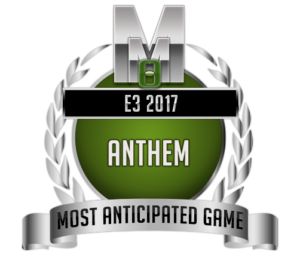 After watching a 7-minute gameplay trailer of Anthem, I'm still not exactly sure what to expect from Bioware's latest venture. But it's got overgrowth, monsters, and mech suits. That's good enough to have me wanting more.
Best Mobile MMO: Lineage II: Revolution
It's rare that I get excited over anything claiming to be a "mobile MMORPG," but Lineage II: Revolution looks to be a step in the right direction. Sure, it still has auto combat, a cash shop, and linear questing, but it also looks gorgeous and has taken quite a few aspects from the original Lineage II including massive 200-player PvP battles. While there's a little bit of give and take involved, Lineage II: Revolution is looking like the best option mobile players have ever had for a classic MMORPG experience. On top of that, it's being developed by Netmarble, which has been incredibly fair to its free-to-play mobile players in the past.
Most Innovative:  Durango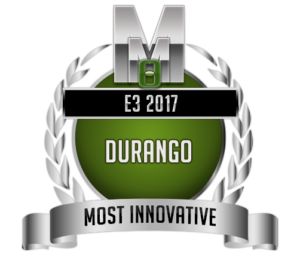 From what I had the opportunity to see, Durango didn't look anything like a typical mobile MMORPG. Durango emphasizes player cooperation inside of a procedurally generated sandbox world instead of force-feeding players the same generic, linear quest chains. It has elements of RuneScape and Ark while operating on mobile devices and having a never-ending world. Apparently, it's already quite popular in Korea. It definitely looks interesting, but we'll have to see whether interesting also means good.
Best Shooter: Destiny 2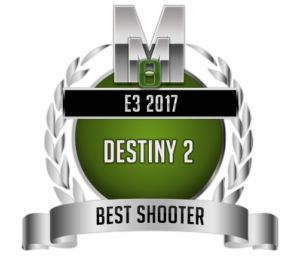 If you already enjoy Destiny then the sequel won't disappoint. There will be a new story, class abilities, weapons, and updates to the multiplayer. It's also going to be available on PC through Battle.net. The available multiplayer demo felt just as good, if not better, than the original; if you enjoy PvP in Destiny then you should feel right at home with Destiny 2. It doesn't seem to be trying to redefine itself but instead just improve upon what fans already like, which can often be a positive move.
Best MMORPG: Final Fantasy XIV: Stormblood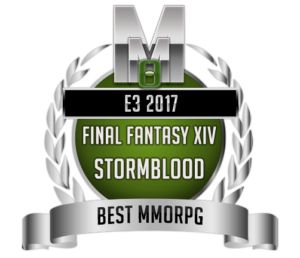 Square Enix sectioned off a large part of its booth to showcase the upcoming expansion for Final Fantasy XIV. There wasn't any shortage of attention as players wrapped around the booth to take on Susano for a shot at a limited t-shirt. Other than that, there wasn't a lot of promotion for the game (besides an occasional trailer showing), but competition in the MMORPG genre was sorely lacking. Still, the MMOGames staff is very excited for Stormblood and already enjoying the Early Access period (when servers are working correctly).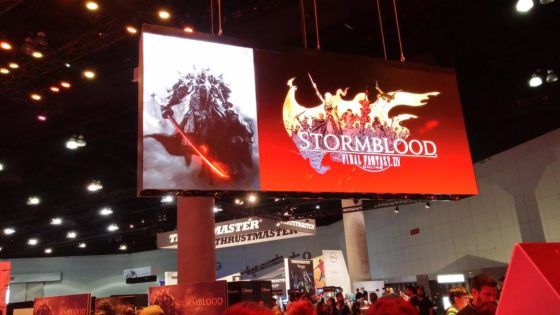 Best in Show: Total War: Warhammer II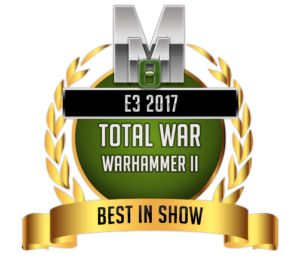 While not an obvious pick, Total War: Warhammer II did a lot of things right at E3 this year. First off, the booth was pretty cool with the jungle setting and giant dinosaur head; it was just eye-catching enough without being overly distracting. Second, the staff showcasing the game actually took the time to explain what we were doing in the demo and why. This is more important than it sounds because I've been in many scenarios where a controller was just shoved in my hands and I had no context as to what I should be doing.
In addition to properly setting up the station and explaining the game, the demo was lengthy enough to really get a feel for Total War: Warhammer II. It's easy to make a 5-minute gameplay session seem spectacular, but getting to take 20-30 minutes to really dive in is completely different. That being said, Total War: Warhammer II looks and feels great. It takes everything players loved from the original game while adding new elements to each race and expanding both the single-player and multiplayer. It might not be the game for everyone, but it definitely left a good impression on this strategy enthusiast.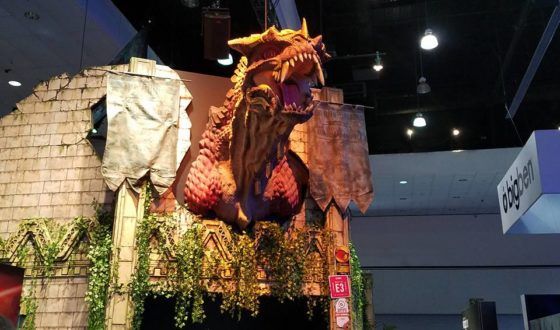 How were our picks this year? Let us know in the comments below!
Related:
Anthem
,
Archangel
,
Awards
,
DBZ FighterZ
,
Destiny 2
,
Dragonball FighterZ
,
Durango
,
E3
,
E3 2017
,
Event (Real Life)
,
Final Fantasy XIV
,
FPS
,
Lineage II: Revolution
,
Logitech
,
MMO
,
MMORPG
,
Mobile
,
Multiplayer
,
Ni no Kuni 2: Revenant Kingdom
,
Nintendo
,
PvP
,
RTS
,
Shooter
,
Single Player
,
Stormblood
,
Technology
,
Total War: Warhammer II
,
Virtual Reality