PAX Prime 2015 has already come to a close and now it's time to take a look back at the amazing showcase of games. While it's nearly impossible to see everything that PAX has to offer, we did our best to get a decent sampling from a variety of MMO genres. Some awards were significantly easier to hand out than others, but certain titles had to fight tooth and nail for their rightful spot on our list. Here are MMOGames top picks for PAX Prime 2015.
Best Technology: Roccat Nyth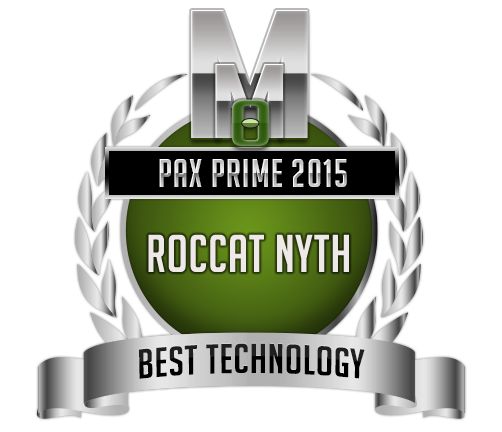 It's getting more difficult to improve upon such a staple in the gaming world as the mouse, but Roccat has managed to take customization to an entirely new level. The Roccat Nyth starts with 12 mechanical buttons that can be combined, shifted or removed entirely. Furthermore, even the side grip can be swapped out with ease. This eliminates the needs to change mice depending on what genre you're currently playing, and even if the buttons wear out over time they can be replaced using a 3D printer. According to the official website, the Nyth has a potential 18,369 different key layouts, and twice that many if you add in the different grips. The Roccat Nyth is truly the next evolution in gaming mice.
Best Booth: Battleborn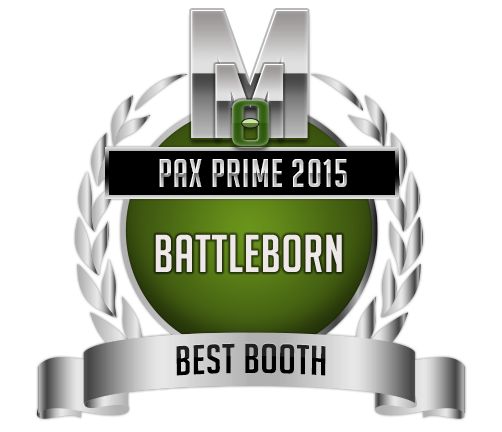 There were plenty of great booths at PAX Prime this year, but the one that I was constantly drawn to while roaming the halls was the Battleborn booth. Everything about 2K's Battleborn area was loud. The giant screen with gameplay blasting past a dozen other booths, the larger-than-life character busts and the fans really getting into the action. It's no surprise that 2K had an incredible booth, however, after its amazing showing at previous conventions with Evolve's Goliath. There were constantly fans stopping by to take pictures and pose with the characters, which actually led to a number of problems in the crowded hallway. You know a booth is good when it creates so much attention that a detour is necessary.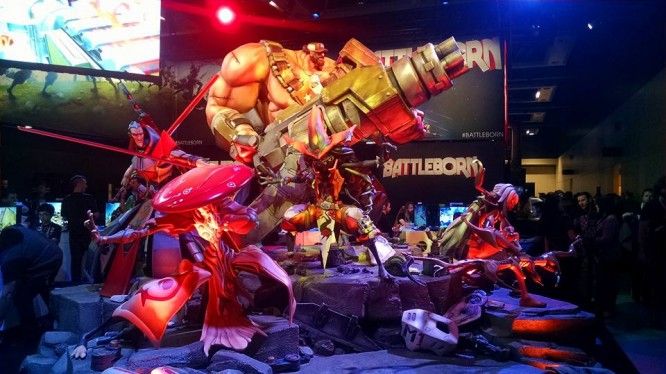 Best Shooter: Dreadnought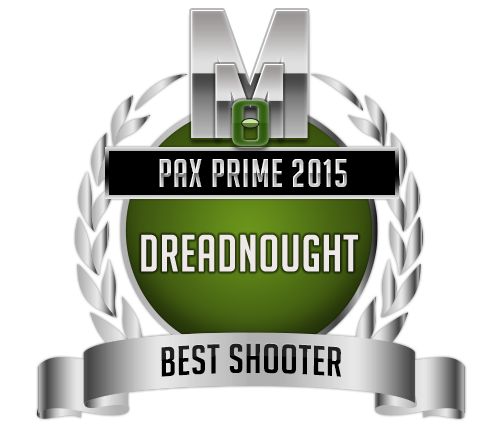 There are all kinds of space genres, but shooter is generally not what comes to mind when thinking about spaceships. Dreadnought, however, manages to break the mold as it feels more like a tactical first-person shooter than a simulator or strategy game. All of the key elements that make a shooter great are present. There are diverse roles: tank, brawler, sniper, support, and scout. Map layout and verticality are also important elements to the game's strategy, and the gameplay is overall closer to Counter-Strike: Global Offensive than FreeSpace or Wing Commander. Dreadnought is already on track to be one of the best team-based shooters in the near future.
Most Innovative: Elite Dangerous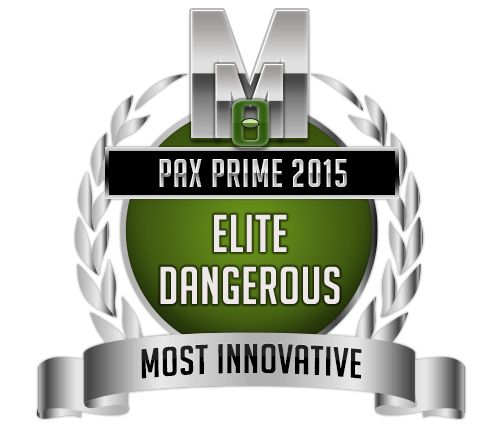 Although Elite: Dangerous isn't necessarily promising anything that hasn't been discussed before, it is one of the first games to actually deliver said content to its players. It already has one of the largest game universes ever created, but it still manages to find a way to connect thousands of players in a cosmic struggle. The Horizons update is going to take things one step further by introducing planet surfaces and the recon Scarab vehicle. Whether No Man's Sky or Star Citizen can deliver a similar experience is still up in the air, but after talking to the Elite: Dangerous development team, it's likely that they'll be the first ones to pull it off and continue to develop even more unique content in the future.
Best PvP: Dreadnought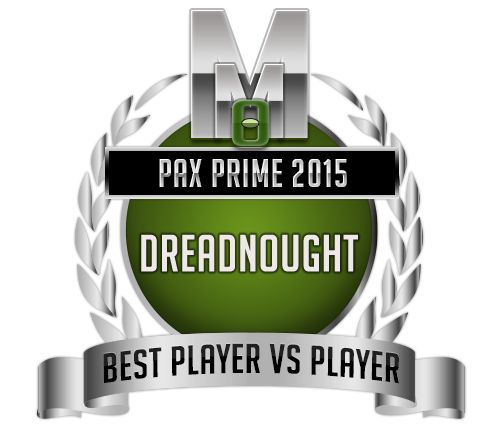 There's nothing quite like getting in a massive capital starship and attempting to blow other capital ships into tiny bits. In Dreadnought players finally get to live their fantasy of piloting the big guns and aren't stuck in some tiny starfighter. The combination of twitch skill, team work, and strategy makes Dreadnought one of the best space shooters to see recent development. Moreover, the amount of different class ships, variants and loadouts lead to a fully customizable experience. Players can act like the Millennium Falcon and warp around the battlefield in a Corvette, or design a heavy Dreadnought to sit in the middle of the battlefield and launch nukes or fighters. Every ship I got my hands on had a completely different feel and play style. Not only is Dreadnought loads of fun to play, but it's probably going to have a very competitive following.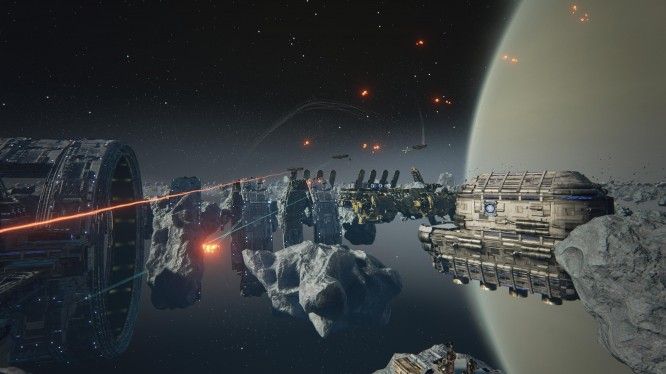 Best MOBA: Vainglory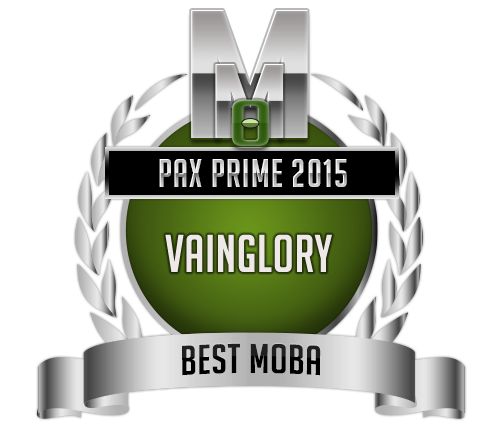 It appears that the MOBA bubble if finally starting to burst and the lack of titles on display this year has made this even more apparent. Out of the handful of titles available this year, Vainglory was one of the most polished and the only one with a solid eSports following. Despite being a strictly mobile game, the competitive gaming scene for Vainglory has been flourishing. Additionally, the newest hero for Vainglory was revealed at PAX. Skye acts as a highly-mobile glass cannon with an incredible skill ceiling. She can weave in and out of enemies while putting out a ton of damage, but if she overextends it's game over. Overall, the game runs smooth and has an excellent amount of polish, making it one of the best traditional MOBAs available for mobile devices.
Best Mobile Game: Call of Champions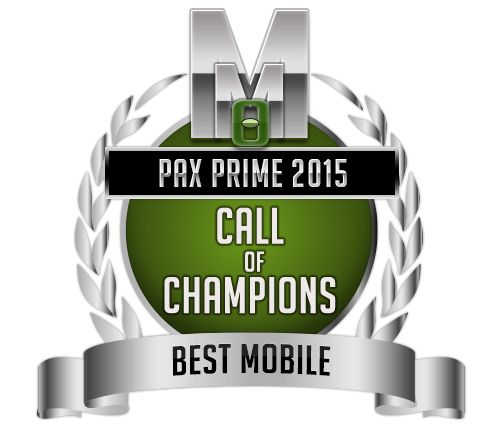 Although Vainglory might have an edge over Call of Champions strictly as a MOBA, the latter truly understands what it means to be a mobile game. What Call of Champions does is strip the MOBA genre down to its basic elements and create an atmosphere based on fun, quick matches. There are no minion waves, items to build or skills to level in Call of Champions. Instead, the game is entirely based on PvP, but it's found a unique way to keep lanes relevant while limiting games to 5 minutes max. Finally, there's no pay-to-win factor here and the game is entirely skill based. This makes Call of Champions the best overall mobile game at PAX Prime.
Most Anticipated: Battleborn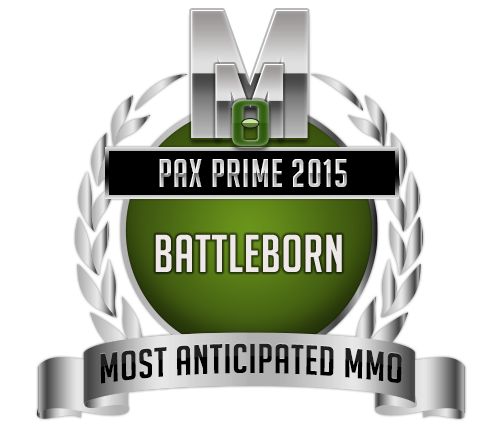 Gearbox has been stuck on Borderlands for so long it's definitely time for something fresh. I believe that Battleborn is going to be that game. So far, the PvE experience is a blast and the number of character and skill combinations keeps things exciting. Instead of focusing on a variety of weapons, like in Borderlands, Battleborn offers an incredible array of characters with entirely different play styles. Hopefully Battleborn becomes as popular with the MMO community as Borderlands is with the single-player and co-op crowd.
Best Indie MMO: Guns of Icarus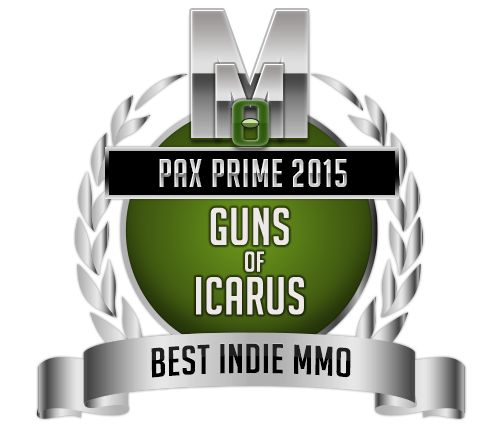 If you've ever wanted to pilot an airship then Guns of Icarus might be the game for you. Guns of Icarus attempts to make a steampunk experience as real as possible and in turn delivers very solid gameplay with a lot of working parts. In the game roles are broken down into pilots, gunners, and engineers, and everyone has to do their part to keep their airship afloat. Until recently the entire game was PvP based, but its newest update is introducing a number of PvE modes. Having followed the game since alpha, it's truly impressive what such a small team has achieved in only a few years.
Best MMO Expansion: Guild Wars 2 Heart of Thorns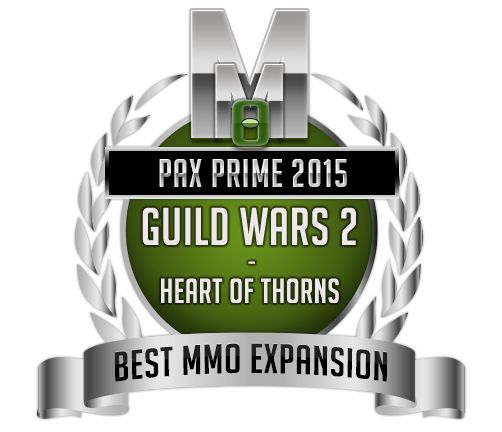 Legendary armor, Raids, guild housing, Mordrem, and so many other amazing things are on their way to Guild Wars 2. Heart of Thorns fixes a lot of key problems with the original game and it delivers a lot of content that the community has been asking for. With raids, new end game content, and more of everything Guild Wars 2 fans love, Heart of Thorns is an easy choice.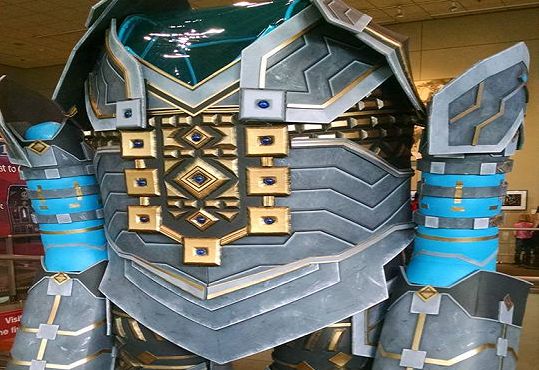 Best MMO: Guild Wars 2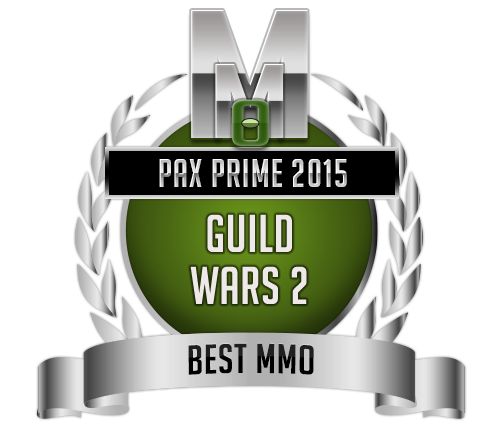 With Blizzard not making much of a showing at PAX Prime this year, the throne for best MMO was heavily contested. Despite IGN stealing a bit of ArenaNet's thunder, Guild Wars 2 still made an excellent showing. The Heart of Thorns reveal by Colin Johanson highlighted a number of key improvements that are coming with the expansion and making Guild Wars 2 free-to-play (with no strings attached) was an excellent move that is likely going to give a massive boost to the game's population.
Best in Show: Devilian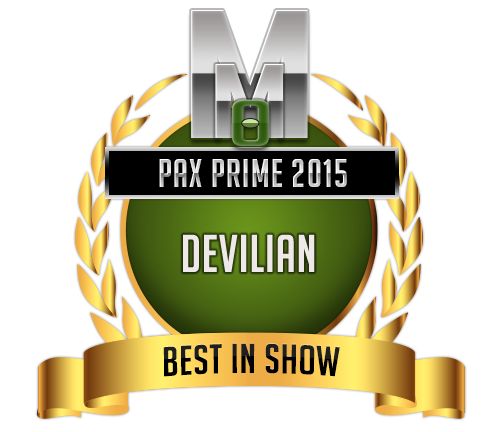 Despite not putting out a best winner in any of our previous categories, Trion made a spectacular showing this year. The biggest winner for Trion was Devilian, which we finally got our hands on. Devilian looks to bring something new to the MMO market in the form of an action RPG. The combat is fast-paced, but all the systems we love from MMOs are still present. Players can hop in and enjoy the game without having to dedicate hours to raids or pointless grinding. It also promises a little something for everyone including single-player, co-op, dungeons and PvP arenas.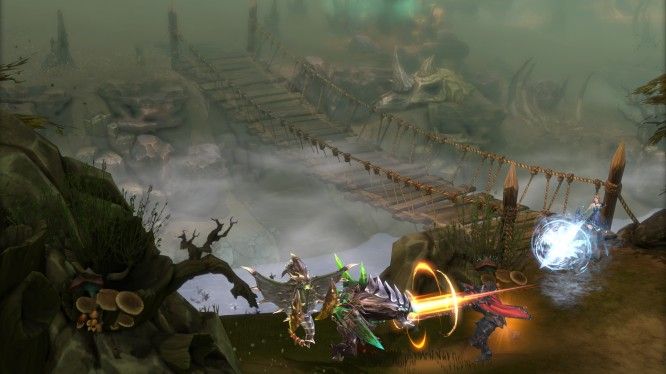 Related:
Awards
,
Battleborn
,
Call of Champions
,
Devilian
,
Dreadnought
,
Elite: Dangerous
,
Expansion
,
Guild Wars 2
,
Guns of Icarus Online
,
Heart of Thorns
,
PAX Prime
,
PAX Prime 2015
,
Peripheral
,
Vainglory