As we start to wind down our Gamescom 2014 coverage we're taking a little bit of time to reflect on the best Gamescom had to offer in terms of MMOs. From the best technology to the games we're most eagerly anticipating find out what the MMOGames staff was most impressed by while in Cologne for Gamescom 2014.
Most Anticipated: Warhammer 40,000 Eternal Crusade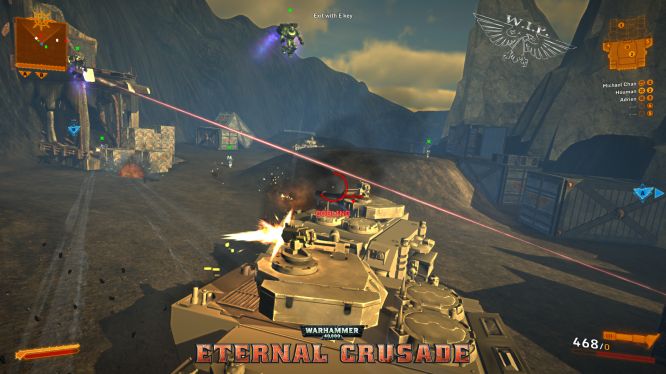 In the grim darkness of the far future, there is only war. In the warm summer of the immediate now, there is only want. Skyforge had impressive visuals. Mordheim had the Warhammer property looking perfect. Shadow Realms …we'll come back to Shadow Realms.
Most Anticipated though? That has to go to the team from Behaviour Interactive and Warhammer 40K Eternal Crusade. War, big proper unrelenting war. Clever technology and clever design combining to make an utterly desirable whole. I can be patient now, for the Emperor…. but this is the most anticipated.
Best Technology: Cyberith Virtualizer
Gamescom always has technology on hand. Yes I got my first shot at an Occulus Rift this year. Yes there is the Roccat MMO mouse lurking in the underbrush ready to take on the unwary. Yes there were and are many other hardware pieces shown off and ready for people to enjoy. The best though? For me it has to be the Cyberith Virtualizer. Why just sit there with a controller when you can /be/ the controller? Pair it up with the Occulus Rift and well.. say hello to the first step on the path to Ernest Clines Ready Player One.
Best PvP: Shadow Realms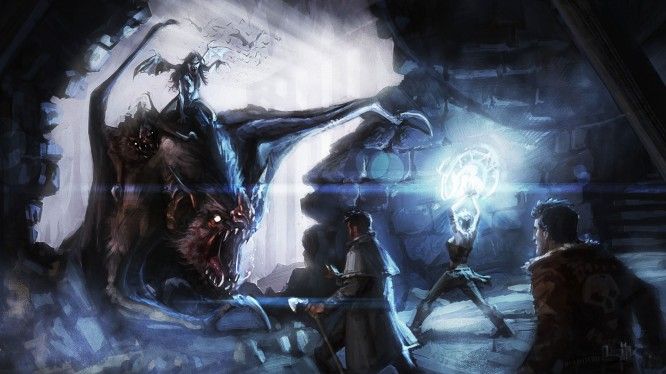 DIE PUNY HEROES DIIIIEEEE
Sorry. It's infectious. Again there were other PvP wonders we got to see. From the high seas of the World of Warships to the mutant slaying fun to be had in Hazard Ops… there were more than enough chances to face off against other people and go full player versus player. Shadow Realms let me go up against four of them, four heroes out to stop the dark machinations of the invisible and sinister Shadow Lord. Of all the pvp I got my hands on, Shadow Realms takes the cake.
It's the satisfaction you see, when you crush heroes beneath your dark might.
Most Innovative: War Thunder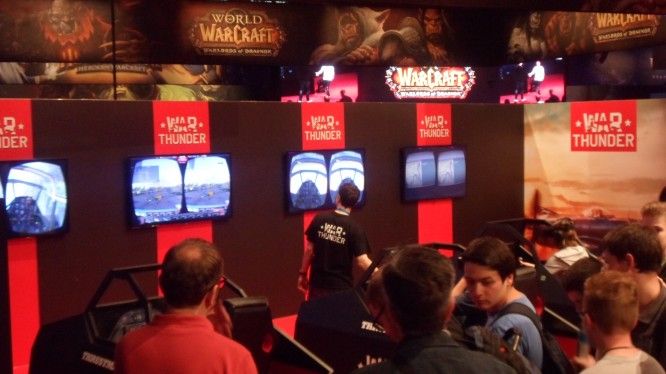 The most innovative game at Gamescom this year has got to be War Thunder. The developers surprised all of us with the compatibility with the Project Morpheus and Oculus Rift headset. Not only that, the game is compatible with high end joysticks and throttles and the Shield tablet as well. This realistic war simulator game caught our attention at Gamescom, and we have set our eyes on it ever since. The game is in open beta, but will all the new features coming to the game, user generated designs and new vehicles to toy around with, it sure looks like War Thunder is in for one hell of a ride down victory lane.
Best Indie MMO: Wander

The Indie Megabooth had several MMOs on offer this year at Gamescom but it was the non-combat, non-competitive MMO Wander that captured our hearts. It breaks away from everything you think you know about the MMO genre and gives players a fantastic story in a beautiful setting. To make it even more exciting Wander will be Oculus Rift compatible. We here at MMOGames can't wait to give it another try.
Best Shooter: Destiny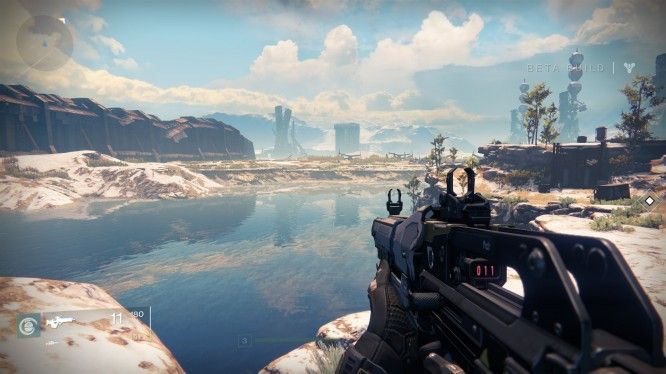 Some of the MMOGames staff got their hands on Destiny for the first time at Gamescom and instantly fell in love. From getting to experience the Moon and more gameplay first hand to finding out more about the mobile app everything about Destiny was filled with excitement. It helped that they were passionate and eager to get everyone they could to play. Everyone really should give Destiny a try. A beautiful game with an interesting in depth story being made by people who love games, what more could you ask for?
Best MOBA: Dawngate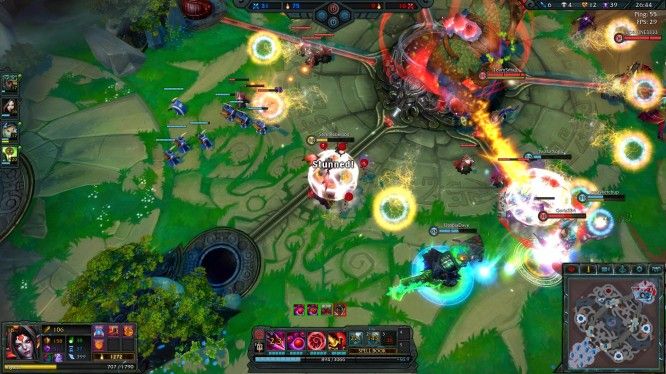 Dawngate took the crown as this year's best MOBA, simply because the game looks really promising. As a recent contender in the MOBA business, Waystone Games are doing their best to work closely together with the community, involving them in the development progress as they are steaming through their open beta phase. The cool thing is that Dawngate has its own unique style, complete with lore and comics that come with each shaper (champion). An interesting new take on the standard MOBA map makes the game stand out among other MOBAs. Finally, the 4 different roles, a huge variety of fun and unique items, and an amazing loadout system (pre-game passive stats) give the game a deep strategic value you wouldn't find in any other MOBA. We encourage you to lay off League of Legends and/or Smite and try it out!
Best Booth: Blizzard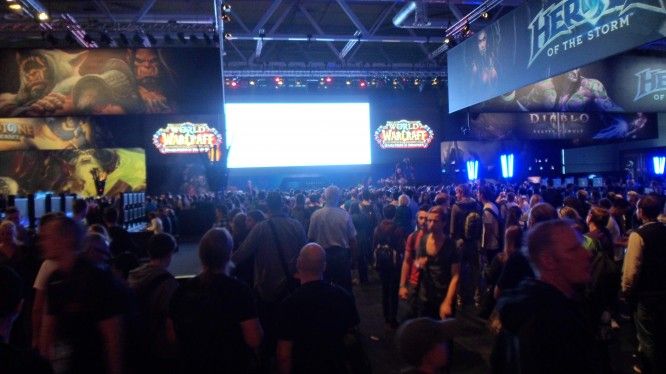 Some companies really go all out when it comes to booths at Gamescom but there was one that went above and beyond the rest, Blizzard. Blizzard had all their games from World of Warcraft to Diablo in one area. Each game had small statues in their own marked off area. Each one had their own color scheme that made it easy to quickly identify which game it was you were looking at. And of course one can't go without mentioning the massive screen on the wall that vibrated through your chest whenever you went near the Blizzard area. Blizzard certainly brought their A game to Gamescom and we are grateful for it.
Best MMO: Neverwinter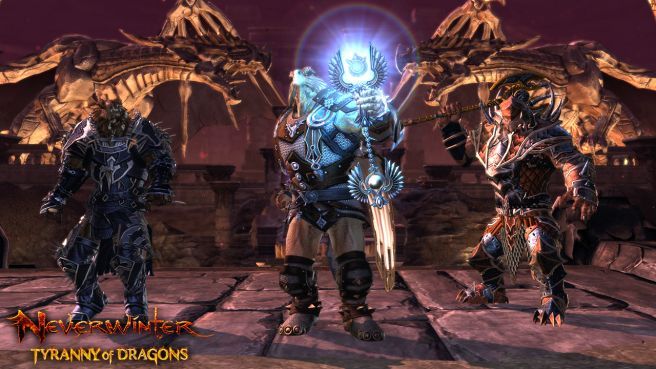 Want to fight dragons? Check. Want to be a dragon? Check. Want to ride a dragon? Check. Want to be part of something that is tying into a much loved and venerable table top pen and paper campaign that is still going strong, still vibrant and is building up to something more?
Checkmate.
Neverwinter knows its strengths, knows what it can do and knows where it is going. The Tyranny of Dragons? Of the MMOs currently available and present at Gamescom, that tyranny made this an easy pick for best MMO. There may be Warlords in Draenor, but there are Dragons here my friend, and who can say no to a little dragon slaying?
Best in Show: League of Legends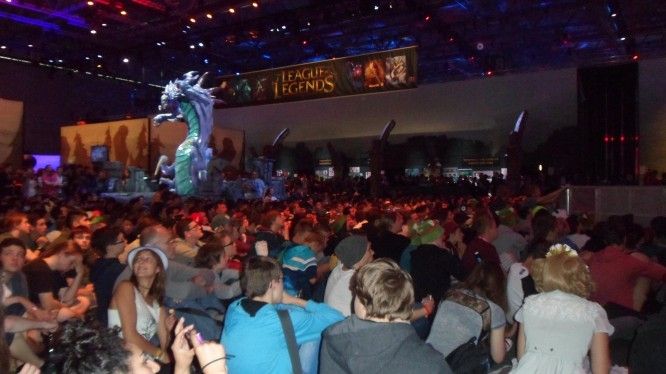 The best in show award goes to League of Legends, simply because the famous MOBA could be seen almost everywhere in Gamescom. League of Legends was literally everywhere you went, as well as cosplayers dressing up like champions of LoL. There was a contest there too where people who were dressed up could win a prize. There was also a giant Q&A where developers answered questions of people in the crowd. Oh and who could forgot the LCS tournament that was going on! The venue was immediately packed so if you wanted to get in you had to stand in line forever. League of Legends has been around for three and half years now, and they're still going strong in terms of community, fans and everything else. It's hard to see the popularity of this game die out any time soon, and by god is that a good thing. Who wouldn't want to see more Katarina cosplay?
Related:
Awards
,
Blizzard Entertainment
,
Dawngate
,
Destiny
,
Diablo 3
,
EA
,
Gamescom
,
Hearthstone
,
Heroes of the Storm
,
Indie
,
League of Legends
,
Neverwinter
,
Technology
,
Wander
,
War Thunder
,
Warhammer 40k Eternal Crusade
,
World of Warcraft