This week we've had some interesting and surprising acquisitions in the gaming world that are shaking things up. THQ Nordic acquired Project Copernicus, Pearl Abyss grabbed CCP, and Superdata was bought be Nielsen. Find out the details of all of those stories and more in this week's MMO Money.
Jagex Has Another Record-Breaking Year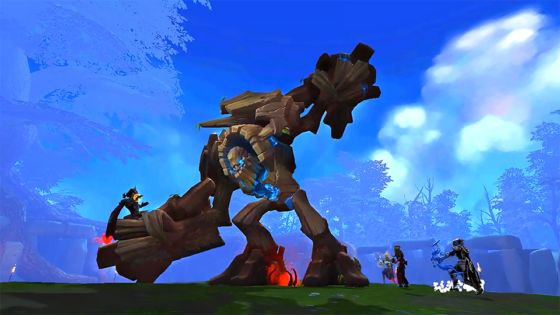 Runescape, a 17-year-old MMORPG continues to be the major driving force behind its parent company's record-breaking profits. Jagex posted revenues of £84.9 million in its last financial year, which is an increase of 14.2% year on year. Profit is also up this year to £43.5 million, making it the best year in the company's history. Jagex CEO Phil Mansell spoke with GamesIndustry.biz about the success the company has had this year. "2017's growth came from focusing on nurturing our RuneScape communities and finding innovations that keep long-established games fresh and exciting for all types of players." He went on further to say, "We've talked about our living games vision that's driving Jagex's future. The heart of that vision, and where we focus the most, is creating deep engagement between our millions of players and our games. The financials are the consequence of our players enjoying and valuing that engagement."
With Old School Runescape about to launch on mobile, it looks like Jagex has a solid future and millions of fans to help keep them going.
Source: GamesIndustry.biz
Nantworks Invests in Daybreak Games, Creates New Joint Publishing Division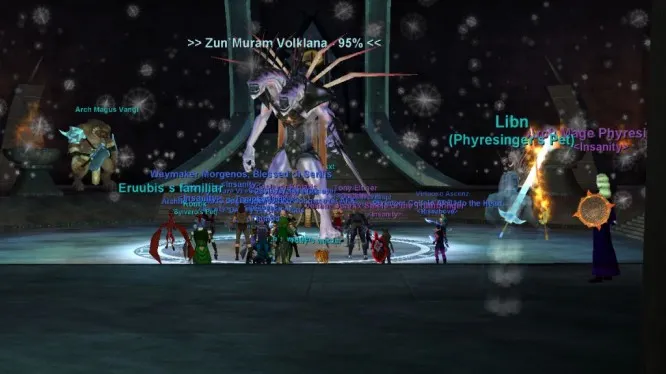 Nantworks, a holding company run by LA Times owner Dr. Patrick Soon-Shiong has invested in Daybreak and together they're creating a new publishing division being called NantG Mobile. Projects that NantG Mobile will work on include mobile versions of H1Z1 and Everquest. It will also be taking over H1Z1's Battle Royale mode on PC. As if this weren't all enough Nantworks is also in the planning stages of a new LA Times Center space that will serve as a venue for esports events headed by NantG Mobile.
For some who have been following the news recently all of this may come as a bit of a surprise. It previously looked as though Everquest was winding down and may be coming to an end. But with a new mobile version of the game coming out, there may be new life for the 19-year-old game.
Source: Press Release
CCP Acquired by Pearl Abyss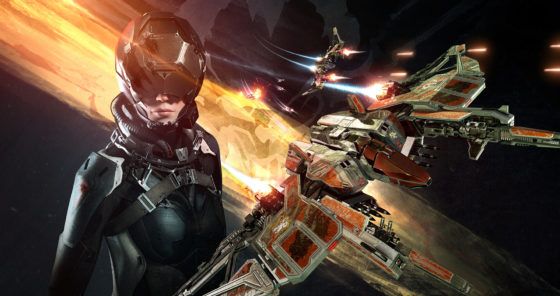 The makers of Black Desert Online have purchased the makers of EVE Online, CCP. The acquisition is being made for $425 million and it is expected to close around October 12th. CCP will continue to operate independently from Iceland with offices in London and Shanghai.
It was just a few months ago that CCP announced a mobile game and the possibility of a TV series while teaming up with NetEase. Last month the deal with NetEase was expanded even more to include the expansion of EVE Online's reach in China.
CCP appears to be doubling down on their MMO since they abandoned their virtual reality aspirations when the technology didn't take off like so many thought it would.
Source: Press Release
Roblox Raises $150 million for Global Expansion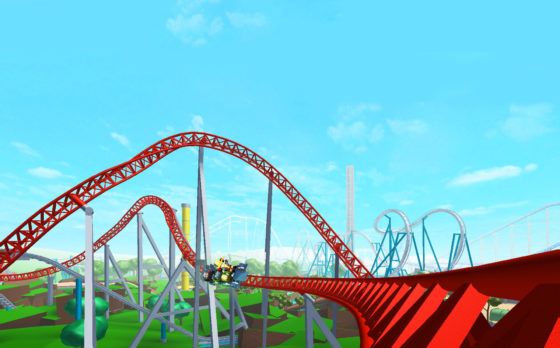 Roblox is looking to expand internationally and thanks to a recent funding round they've got $150 million to do it with. The funding round was led by Greylock Partners and Tiger Global Management. Altos Ventures, Index Ventures, and Meritch Capital Partners who are already existing Roblox investors. With the money, Roblox will be able to support more languages and currencies while hiring new talent from around the world.
Source: Gamesindustry.biz
Superdata Bought By Nielsen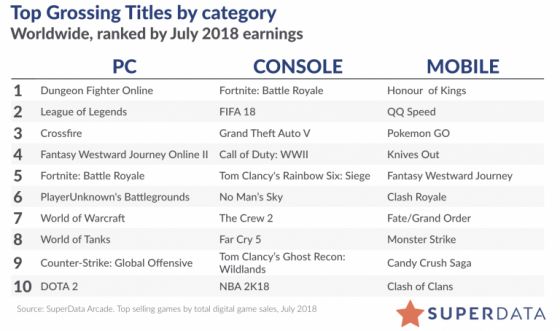 For the last few years, Superdata has been the gaming industry's go to market research company for information on game sales and performances. Now they're going to be part of Nielsen Holdings. Nielsen currently operates in more than 100 countries and employs somewhere around 44,000 people globally.
Chris Morley, Nielsen Global President of Games and Esports said this, "We recognize the growing importance of the digital gaming ecosystem, and the combined strength and expertise of our businesses will deliver best-in-class solutions and services to games and esports clients around the world."
It's nice to see the rest of the world catching up with what games have known for a long time, games r srs bznz.
Source: Press Release
UK Charts This Week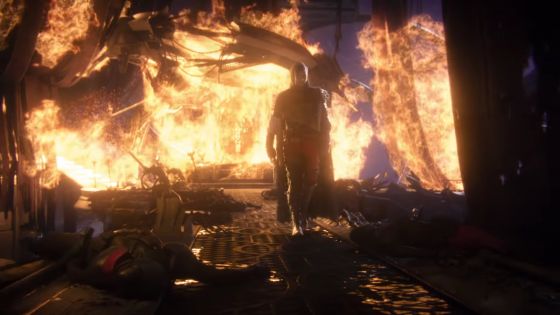 What will come as a surprise to absolutely no one who has spent 5 minutes online this week, the new Spider-Man game is at the top of the charts this week. In fact, in the top 10, there are 3 new entries this week, including Destiny 2: Forsaken. Check out the top 10 UK gaming charts for this week below.
| | | |
| --- | --- | --- |
| This Week | Game | Last Week |
| 1 | Spider-Man | New Entry |
| 2 | Dragon Quest XI: Echoes of an Elusive Age | New Entry |
| 3 | Grand Theft Auto V | 3 |
| 4 | F1 2018 | 1 |
| 5 | Crash Bandicoot: N.Sane Trilogy | 4 |
| 6 | Pro Evolution Soccer 2019 | 2 |
| 7 | Mario Kart 8: Deluxe | 6 |
| 8 | Destiny 2: Forsaken | New Entry |
| 9 | PlayerUnknown's Battlegrounds | 7 |
| 10 | LEGO The Incredibles | 12 |
Source: Press Release
THQ Nordic Acquires IP Rights to Kingdoms of Amalur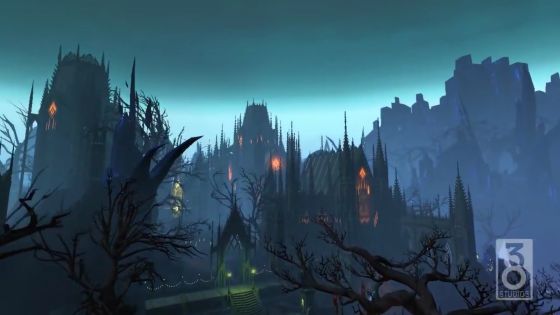 THQ Nordic has finalized the deal to get the right to the Kingdoms of Amalur games, which includes 38 Studio's MMORPG Project Copernicus. The exact details of the acquisition weren't published unfortunately so we don't know how much was paid for the rights. Does this mean we'll see Project Copernicus after all? That actually seems a bit unlikely. The MMORPG genre as a whole is on the decline. It seems much more likely that THQ Nordic will create other games with the IP.
Source: Press Release
EA May Take Belgium To Court Over Lootboxes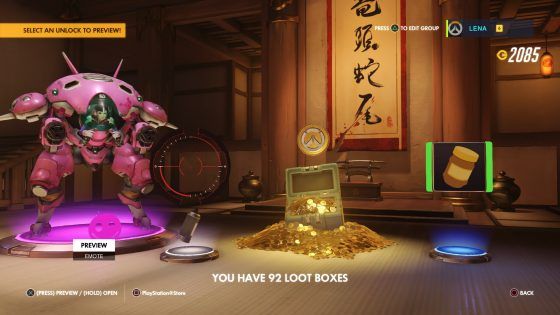 EA is currently under investigation for their failure to remove lootboxes from Fifa 18 and it looks as though they won't be removing them for 19 either. Based on previous statements from those in charge of EA it looks as though the company is getting ready to take the Belgian Gaming Commission to court rather than caving in and removing lootboxes. The other companies that were found to be in violation of Belgium's anti-gambling laws, Blizzard and Valve have both taken steps to remove lootboxes from their games for Belgian players. If they did go to court, there is the possibility that the court sides with EA, which would allow lootboxes to make a return.
Related:
CCP
,
Column
,
Jagex
,
MMO Money
,
Pearl Abyss
,
Roblox
,
Runescape
,
SuperData Research