2014 was a great year for MOBAs. The DotA 2 International and The League of Legends World Championship set viewership and prize pool records. Blizzard introduced Heroes of the Storm, and SMITE officially launched for PC.
But with great strides, though, came some pitfalls. Two major publishers closed the doors on their flagship MOBAs: Jagex ended development on Transformers Universe and EA shut down Dawngate. Although both games are currently active, servers will power down early this quarter. Transformers Universe will officially shut down servers at 10AM GMT on January 31st, and Dawngate will close at 10Pm PDT on February 4th. Here is a look back at each of the two games.
Transformers Universe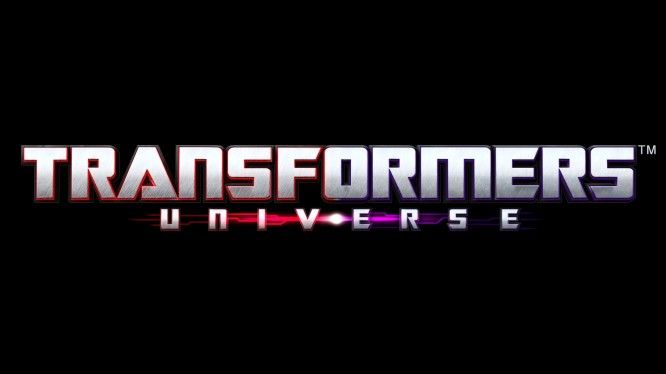 Transformers Universe was a MOBA published by Hasbro and Jagex. In it, teams of Autobots and Decepticons battled in 4v4 matches in a variety of game modes and maps. "Elimination," the primary game mode, pitted teams against each other in a battle royal-style free-for-all. The first team to score 20 kills won. The secondary game mode, "Meteor Storm," strongly resembled "king of the hill." Teams fought to hold and maintain meteor crash sites, gaining points for holding bases. The first team to score 1,000 points won the match.
The game also featured two PVE missions: "Open world missions" and "Energon quests." The open world missions took players away from their home bases and asked them to complete a variety of dynamically generated tasks. The "Energon quests" were four-player missions that pitted users against AI, objectives, and a final boss. If the players won, they received energy required for repairing robots and crafting new ones.
Three classes inhabited the game: healers, tanks, and snipers. As their name suggests, healers were equipped with healing arsenals, tanks carried a lot of armor, and snipers used high-power weaponry and camouflage to secure kills and hide from enemies.
The game was introduced at Botcon 2011, entered closed beta in March 2014, and went into open beta in July 2014. The shutdown was announced on December 16, 2014.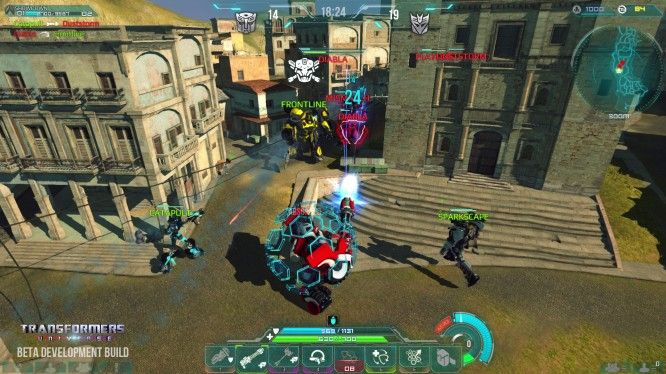 In the closing announcement, the development team thanked their fans for their support and offered refunds for all purchases made in the game–from Founder's packs to cosmetics. They closed the ability to create new accounts, but they promised current players 60 days of continued use until the server shutdown.
In a heartfelt closing, they wrote:
"Once again we want to thank all of the players that have played Transformers Universe and all those that have worked on the project. We're sure you have thoughts and feelings that you'd like to share on this, so please do so on our forums. Please bear in mind that this is obviously a challenging time for all involved, especially the CM team. There will be plenty of things we can't comment on, so please respect their position."
As a nerd of the early 90s (and yes, I said nerd, not baby–for all you bandwagon millennials), it makes me truly happy to see nerd culture from the 80s and 90s become an integral part of our collective consciousness. We live in an age where comics, cartoons, video games, and tabletop RPGs are as mainstream as music, sports, and television. Star Wars, Marvel, and Hasbro are releasing new movies side-by-side, competitive video games have become (almost) as popular as physical sports, and characters like Mario, Link, and Sonic have become as recognizable as the Kool-Aid Man and Ronald McDonald.  Even adult fans of shows like My Little Pony–a group that would be closeted in any other age–have a large, healthy, positive community that cherishes and accepts them. My friend Terry O'Brien (staff writer/columnist for MMORPG) and I had an excellent conversation about the modern explosion of nerd culture last week over dinner.
"This is an interesting (and frustrating) time to be an "old-school" part of geek-culture," he said. "Frustrating in that all those interests that marked us as outcasts in the past now mark us as being hip and cool, and we don't really know how to be cool. Interesting in that these newer generations DO get it. All these hobbies that stigmatized us have elevated them. We, the old-school gamers, may have laid the groundwork for the sweeping cultural changes, but it's the younger generations that validated them, and built on them, helping bring geek-culture to the fore. And that's good for all of us."
I cannot count the closing of Transformers Universe as a complete failure. Yes, it is sad to see it go. But it excites me to see Hasbro (a multi-billion dollar toy company) trust Jagex (an independent game studio) with its flagship intellectual property. It is even more exciting to see the community embrace the Jagex's product whole-heartedly, to see Transformers pass to a new generation of nerds. Even though the game spent an unbelievable amount of time in development hell and beta purgatory, the product presented gave me hope for the future of the franchise. Hopefully 2015 will be a big year for both companies, despite this loss.
Dawngate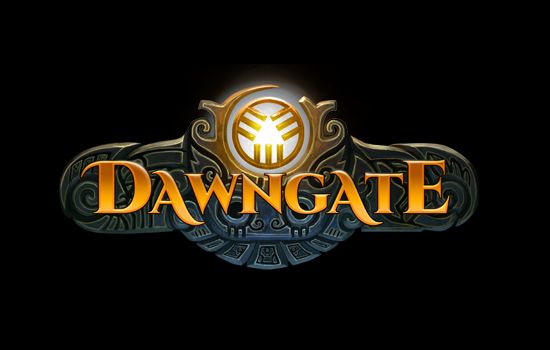 Dawngate was EA's flagship MOBA, developed by Waystone Games. As a wrote in my article in November, it was an exclusive title that offered a small pool of customizable characters, a massive jungle, and two lanes. The game promised fast-paced gameplay and complex strategy. Testing began on May 24, 2013 and open beta began on May 19, 2014.
The game advertised a "flexible meta," meaning that players could modify a small pool of characters to fill the needs of almost any role. This, coupled with the game's laning structure and jungle size, gave a fresh new outlook on MOBAs–an industry stagnated with DotA clones.
It also featured a flexible, dynamic lore system. Players would vote on skins, roles, and character decisions, and developers would incorporate those picks and decisions into the game's story. The Dawngate Chronicles, albeit unfinished, is a comic series that documents the game's ever-changing lore. It is extremely well-drawn and well-written. Even if you never played the game, the comic is worth a glance or two.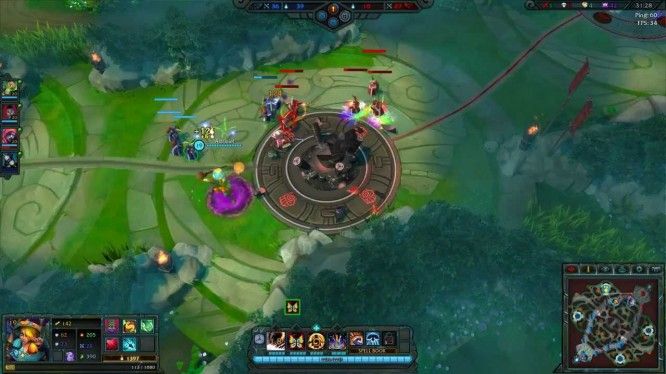 The game struggled in advertising and failed to attract a sizable player-base. Because of this, EA marked the game a failure and halted production. In a letter to the community on November 4, Matt Bromberg, Group General Manager, announced the game's closing. He wrote:
"Whenever we begin a game project, we do so with great hopes and expectations. In this case, we chose to enter a new genre for EA in MOBA, one that we knew going in was extremely competitive. We built a game in Dawngate that wasn't simply a clone of existing MOBAs, but one that truly pushed the genre forward in many ways. Dawngate has been in beta for almost 18 months, including a full open beta for the past six months. Through that time, we've taken a lot of feedback from players and delivered lots of new features and innovations. And although the game has grown, we're not seeing the progress we'd hoped for. This isn't the outcome we wanted, but beta testing is about learning and improving, and ultimately, about making difficult decisions about how to proceed."
Like Transformers Universe, Dawngate offered refunds for all in-game purchases. This includes all cosmetics and packs bought during the game's development and operation. Unlike Transformers Universe, though, it is still possible to create a new Dawngate account. Until it shuts down permanently, players will be able to access all areas of the game, including set up. And for the next five days, I highly suggest giving the game a try. It is a lot of fun.
Again, I find it hard to call Dawngate's closure a loss. Dawngate was an impressive and ambitious game, and echoes of the game can be found throughout the MOBA universe–including Dead Island: Epidemic, a MOBA spin-off of the popular game by Deep Silver (that I will be reviewing shortly). Developers like Hi Rez have learned from EA's marketing failures and have decided to push their games in new, innovative ways. In all, I am excited to see what new MOBAs release in 2015; they will be made from Dawngate's ashes.
Related:
Column
,
Dawngate
,
MOBA
,
MOBA Monday
,
Real Life
,
Shut Down
,
Transformers Universe