This Giveaway Has Ended. All Winners Have Been Notified. Thank You For Participating!
Neverwinter is a free to play fantasy MMORPG set in the famous fictional city of Neverwinter itself, based on the popular Dungeons & Dragons franchise. Whether you come from the tabletop game or the novels, Neverwinter has recreated many iconic classes, locations, and encounters that you might recognize. You might choose to adventure as a hearty Guardian Fighter, deceive foes as a Trickster Rogue, follow the righteous path as a Devoted Cleric, or more! Face legendary D&D monsters, meet famous Forgotten Realms characters, and experience all that Faerun has to offer. In celebration of the launch of Neverwinter: The Cloaked Ascendancy, the 11th major expansion for Neverwinter, Perfect World Entertainment and MMOGames have teamed up to bring you this Neverwinter: The Cloaked Ascendancy Gorgon Mount Giveaway! Enter to win an exotic gorgon mount, and ride to the battle in style!
NOTE: This code and mount are for the PC version of Neverwinter!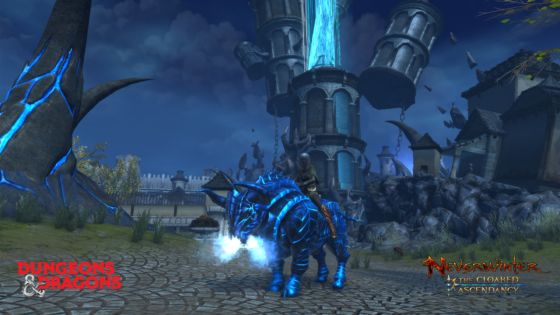 What You Get From The Neverwinter: The Cloaked Ascendancy Gorgon Mount Giveaway
One Aberrant Gorgon Mount. Please note that this mount is Bind on Pickup, and may only be redeemed once per account.

Mount Details: These are Rare Quality mounts, which grant 110% mounted move speed and three Insignia slots to gain additional power.
How To Redeem Your Neverwinter: The Cloaked Ascendancy Gorgon Mount Giveaway Key
Log into your Arc account and enter your code.
Once the tutorial has been completed, promotional items may be found at the Rewards Claim Agent in Protector's Enclave.
Enter Via Gleam
Sign in with a selection of options within the Gleam widgets at the end of this post and complete one or more entries to enter. You can select all of them or just one, it's entirely up to you, though the more you choose, the more chances you have to win! This round of the giveaway will end on Friday, March 17, 2017, at 08:00 AM GMT.
We will be in touch by email with the winners once the contest comes to an end.  If you have any issues, please contact us.
Neverwinter: The Cloaked Ascendancy Gorgon Mount Giveaway Final Round

Related:
Game Keys
,
Giveaway
,
Neverwinter
,
Perfect World Entertainment