When we played Neverwinter at E3 earlier in the year, we had a chance to run around a fairly typical looking fantasy world, with a bunch of fairly typical feeling MMORPG mechanics, and we came out of the experience thinking that Neverwinter was going to be a fairly typical, if incredibly refined, action MMO.
What we failed to realise was that this time, unlike so many previous Dungeons and Dragons titles, Dungeon Masters are given a complete set of mod-like tools that allow them to, quite literally, create quests and dungeons, complete with monsters, objects and rewards that other players can accept and complete.
Looking at it first-hand, it resembled an actual mod editor. Thousands of options for everything imaginable, from building dungeons room-by-room to customising individual pieces of armour and clothing for the monsters. It's as extensive as any we've ever seen, and surprisingly easy to use.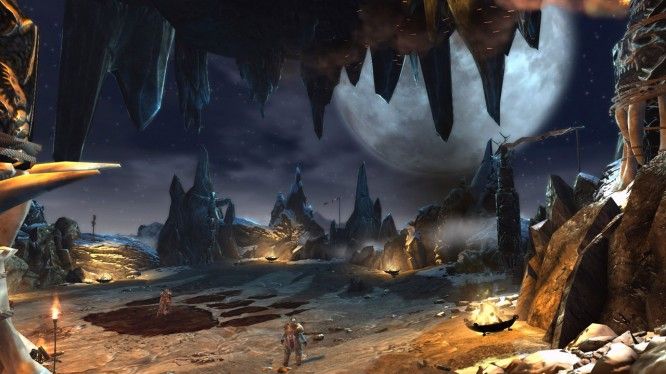 We spoke at length about the possibilities of the future – everything from allowing DMs to watch as people play their dungeons to allowing them to add and change elements on the fly – but most was speculation. Though, that shouldn't draw away from the awesome offered – this is most definitely one of the biggest moments in MMORPG development, and likely in Dungeons and Dragons history, too.
Sadly, no images have been released, and no date for a beta or release announced, but you can be sure that as soon as we know more, you will too. This is one of our most anticipated titles now, and we'll be following its progress closely. Stay tuned.