It is now May which means it is time to start the Newbie Blogger Initiative.  For those who might not be familiar with "NBI" I thought I would take a few minutes to talk about its origins.  The initiative was started back in 2012 by Sypster of the Bio Break blog as a way of getting fledgling bloggers to come out of the woodwork and start up their own blogs.  This has lead to no less than a transformation in game blogging, and I have been thankful to have participated in each year.  I've watched what was a fairly disconnected space turn into a thriving community of bloggers, podcasters and other content creators.  While critics keep saying that blogging is dead, we are proving them wrong every single year as we get new writers started in this journey.
New To Blogging
Do you like talking about video games?  Have you ever considered starting a blog, podcast, YouTube channel or stream?  This event is focused on helping new folks get a start in all of these.  In order to keep this thriving community we have to infuse it with new thoughts and ideas, and that is where the "Newbies" come in.  Each year a long list of writers sign up for the program, and each year the Newbie Blogger Initiative tries to provide them the much needed exposure to find their audience.  Getting started has a myriad of hurdles for a new writer to navigate, and very few of them are actually related to the technology.  The hope is to help ease out some of the rough spots and allow them to just focus on creating interesting content.
Veteran Bloggers
To accomplish this the Newbie Blogger Initiative needs the help of veteran bloggers to act as mentors.  This can take many different forms from simply sharing your experiences on your own blog, featuring NBI newbies, and even as direct as one on one discussions.  I reach out to as many of the newcomers as I can to get to know them on a personal level and try and find out exactly what they are wanting to accomplish with their blogs.  Others provide sage advice on how to navigate things like analytics and how to keep a regular schedule.  This event is from the community for the community, and is always looking for new voices to help mentor.  If you think you have some good ideas, then I encourage you to sign up and help the Class of 2015 in any way you can.

Wayward Bloggers
This year I am wanting to reach out especially to the bloggers who have let their blogs fall by the wayside.  There are a large number of reasons this happens, and in my own blogs history there have been some massive lapses in content.  Life gets in the way sometimes, and as the days pass without a blog post… the pressure mounts to create that one really epic post as your way of coming back.  One of the things I have learned over the years is that if someone is going to read your blog with any regularity, they are in it for you and not necessarily what you are saying.  So I encourage some of the folks especially from previous NBI Classes… to dust off their blog and get active again.  The Newbie Blogger Initiative is the perfect time to relaunch your blog, and we will be waiting with open arms to see what new things you have to say.
Podcasters
There are a number of podcasts that have launched as part of the Newbie Blogger Initiative.  In fact my own AggroChat launched as part of last years proceedings.  For many the NBI acts as a networking opportunity so that you can interact with like minded bloggers.  Sometimes there is a clear synergy that would work for podcasting.  This is the ideal time to consider it, because there are a number of mentors involved with the "initiative" that have real world broadcast and podcasting experience.  Almost the entirety of The Gaming and Entertainment Network for example either launched as part of the NBI or are long time Mentors and participants.  If you've ever considered starting your own podcast, now is the time to do so and get the much needed jump start on listeners.
Youtube Channels
Do you like creating video content?  This year we are trying to focus on more than just blogging.  If you create original video game content, and are looking to help others follow in your footsteps then the Newbie Blogger Initiative is looking for you.  The blogging and YouTube community are in many ways two completely different worlds and the "initiative" would love to do our part to try and bridge that gap.  Just as there will always be a place for well written blog posts, there will always be a high demand for well produced videos. Especially for fledgling channels, the Newbie Blogger Initiative is an excellent time to get more exposure for your work. Hopefully this year we can make some serious traction in this department and have our first YouTube channel participation.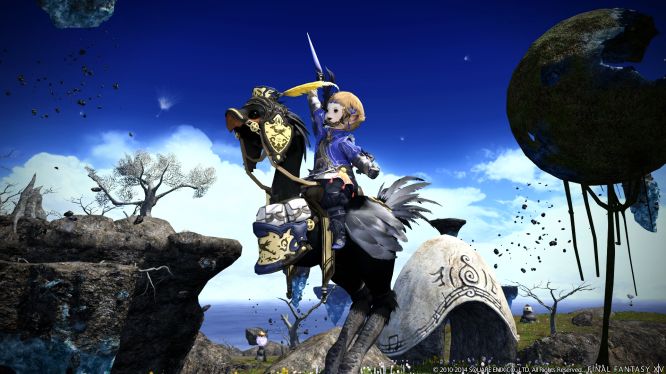 NBI 2015 and MMOGames
This year I have been granted a unique opportunity thanks to MMOGames.  While I normally write the Bel's Blog Bonanza column every other week chronicling the trends happening in the blogosphere, this month I will be shifting focus slightly. In order to boost all of the awesome things happening with the Newbie Blogger Initiative, I will be focusing on highlighting both the works of "newbie" bloggers and the advice of our mentors each week in special editions of the "Bonanza".  I am extremely grateful to MMOGames for giving me this opportunity, and I look forward to getting as many eyes on the Class of 2015 as possible.  This already looks to be an exciting year and I look forward to the coming month full of interesting posts.
Related:
Blog
,
Newbie Blogger Initiative
,
YouTube