Overwatch fans will be pleased to know that we have another event on its way in the new year. The Chinese or Lunar New Year occurs between January and February, and that means we have the Overwatch Year of the Dog event to look forward to. Last year, we celebrated the Year of the Rooster with new skins, themed content, and a new game mode. So what do we have to look forward to this year?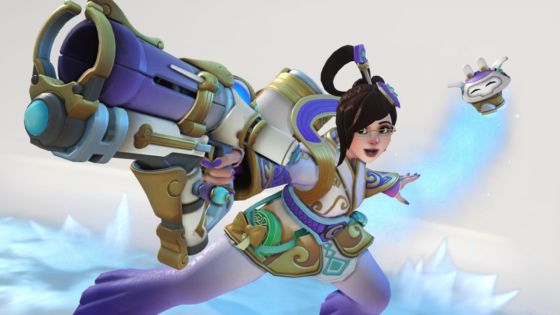 In this Play of the Fortnight, we'll speculate on the Overwatch Year of the Dog event, including when it could start and what content we can expect.
Overwatch Year of the Dog Event Start Dates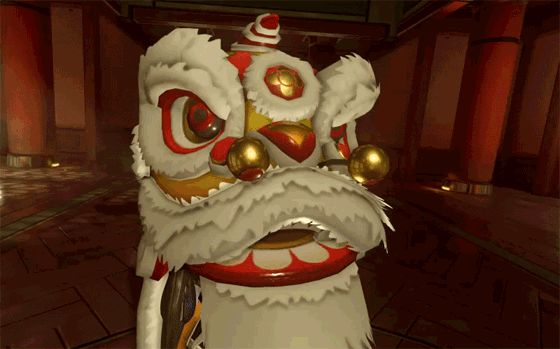 Last year, the Lunar New Year fell on Saturday, January 28th. Blizzard released the Year of the Rooster event a few days earlier, on Tuesday, January 24th. This year, the Lunar New Year is a little later, starting on Friday, February 16th. This is because the new year is determined by the lunar calendar, so the date can move.
With that in mind, it's quite likely that Blizzard will release the event on Tuesday, February 13th. While they may decide to release it a week earlier, it would make sense to go with this date because the Lunar New Year celebrations traditionally last two weeks, which would coincide with Blizzard's three-week event schedule.
Return of the Capture the Flag Game Mode
Last year, Blizzard released the Capture the Rooster game mode. Obviously it won't be named this way again. With that in mind, it's possible they'll make a few changes while still retaining the capture-the-flag style of play.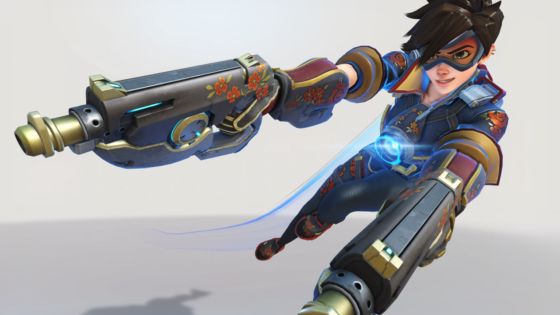 The game mode took place on Lijiang Tower. We'll likely be playing there again, there aren't any other Chinese-themed maps that would suit. Perhaps we'll get to play on another one of the existing maps, or even a brand new map specifically made for this event. It'll be interesting to see the direction Blizzard decides to take.
Jeff Kaplan mentioned they were making changes based on player feedback. We wonder if that means that we'll see some significant changes to the game mode in particular. For example, maybe only specific heroes will be selectable, like in Junkenstein's Revenge and the Uprising events. Last year, playing against a Torbjorn or a Bastion was quite a frustrating experience.
New Lunar New Year Skins
Last year's skins weren't specifically themed towards the Year of the Rooster. They followed the lunar calendar, and we got a pig-based skin for Roadhog, as well as gold and red colored skins for several heroes. This year, we expect we'll be seeing the smaller number of event skins that we've become used to with the recent events. Likely, we'll see eight legendary skins.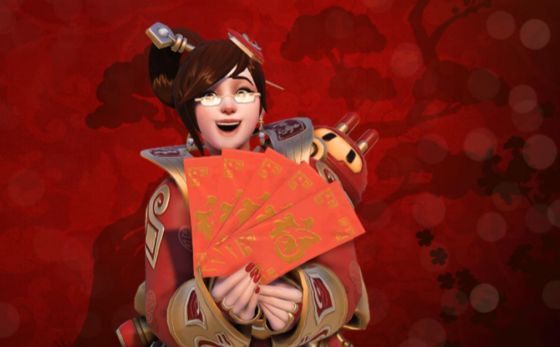 Again, we didn't see any skins for Doomfist or Moira in the Winter Wonderland event, so they could be a go-to since they're both new and might get the event treatment. Winston and Reinhardt also haven't received any skins for a long time, but they both got Legendary skins last year during the Year of the Rooster event, so it's unlikely that will happen again. Orisa is still waiting for a new skin since she hasn't had one since the Uprising event, as well. Tracer, who got an Epic skin last year during the Year of the Rooster event, could be due for a Legendary skin this time around.
Kaplan confirmed there'd be "pretty significant content" coming. Let's hope that means we'll see some really stellar skins being added. The quality of the skins has gone up significantly, even if the quantity has gone down.
The Return of Year of the Rooster Content
As always, last year's event content should be available in the Lunar Loot Boxes, as well as to purchase for a reduced credit cost. We imagine that the rooster icon in the Hero Gallery will remain, but new content will be marked with a different icon related to the Year of the Dog.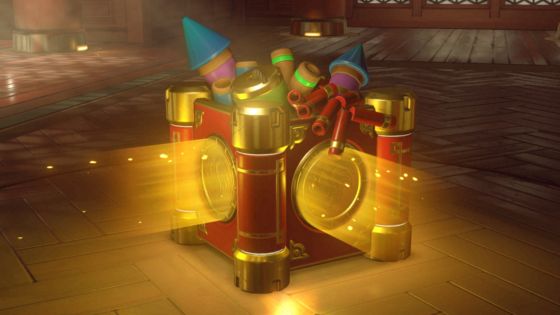 With the content coming back, that will still leave a rather significant amount of things for players to unlock in the three-week event. I definitely missed a few skins last year. I've also recently picked up the game on PS4 as well, meaning I have an account almost entirely devoid of event skins. This will be a great opportunity for players like me to build up their collection again!
Other Things to Look Forward to in the Coming Weeks
We know that Hero 27 is fast approaching. Kaplan confirmed in the recent Developer Update that they're still doing some internal testing, though his comments were pretty vague. He did, however, confirm that the new hero will be something that "is very needed" in Overwatch. He also said that it's more important to them to get heroes right rather than rush them out, which is good. However, I'm personally still reeling from the Sombra release, so I'm hoping that they stick to not doing long, drawn-out teasers for heroes.
Blizzard is also making a lot of changes to competitive and is looking at what they want competitive play to look like going forward. They haven't confirmed what the changes will be. We know there's a short-term change removing the performance-based ratings in Diamond and above. At least this means we know Blizzard is looking at competitive and giving it some love.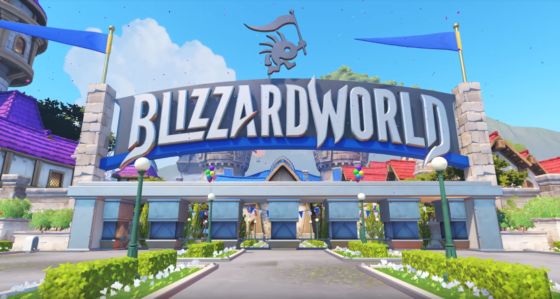 Blizzard World is due to come out in the next few weeks. Players can currently play the map on the PTR. Kaplan confirmed they'll release the map and skins "soon". Unfortunately, no date has been confirmed just yet. It's likely they won't want it to clash too much with Year of the Dog. That would mean it's probably going to come out in a week or two or otherwise be delayed until the end of February. We can also expect the League skins and the beginning of Overwatch League very soon as well.
We're going to see a bunch of new content being added to base loot boxes as well. This will include the Blizzard World skins, as well as apparently some additional content that we haven't seen yet, so that's something to look forward to.
Closing Thoughts
Last year was fantastic for Overwatch. We're really excited for the upcoming Year of the Dog event and beyond, it'll be great to see how Blizzard reacts to the feedback they've received over the last year of events. We'll also see what changes they'll choose to make. One thing is certain, the team behind Overwatch is very active at listening to their community. They aren't afraid to make some changes and mistakes in the interest of improving the game in the long run.
What skins would you like to see with the Year of the Dog event? Let us know in the comments below, as well as what you're most excited for in Overwatch 2018!
Related:
Blizzard Entertainment
,
Column
,
Event (In Game)
,
First Person Shooter
,
FPS
,
Overwatch
,
Play of the Fortnight
,
Shooter