Two very big MMOs were on offer by En Masse at this year's PAX East, and as an unashamed fan of Korean-styled action combat MMOs I had to get in. My Kritika Online hands-on preview, as well as my time discussing the imminent TERA launch on consoles, left this fan side of me pretty satisfied.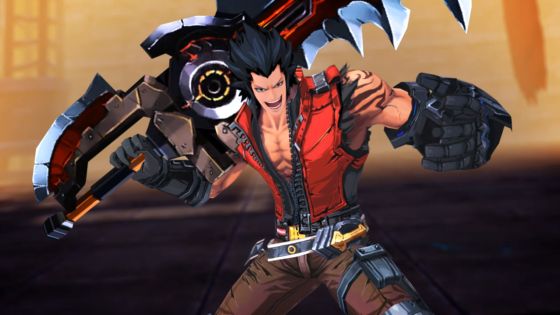 Kritika Online: Unapologetically Hyper
Myself and two folks from the show floor strapped in and were guided through a couple of the encounters available in Kritika Online, which saw our team move from room to room wiping out enemies as fast as humanly possible. The name of the game in Kritika Online is absolute speed, with the action coming fast and furious and the best way to avoid mechanics being to kill foes as fast as possible.
Essentially, Kritika Online played like a stereotype of parser-obsessed DPS players while animating like an anime opening sequence. It was breakneck, incredibly flashy, and seriously enjoyable as my berzerking sword-swinger whirled around the room like a buzzsaw.
When I took a moment to speak with someone about Kritika Online, it was made clear that the game was full throttle by design; players have mentioned their desire to get some action-based MMO gaming in short sessions, and the lobby style short-form dungeon arrangement offered in Kritika Online brings the goods.
To that point, isn't Kritika Online kind of an imposition on TERA? Not so, according to En Masse. In fact, a game like Kritika Online is just the sort of title that players expect from the company. With its distinct anime style and potent pacing, Kritika Online offers an alternative and not a replacement.
This all sounded well and good, but I voiced concern regarding the coaching our motley team was being given; smash all of the buttons as much as possible the second skills are off cooldown. However, what was on the show floor was only a small example of the many skills that will be available to players. The skillset is limited on purpose so as not to overwhelm new players, but there will be more abilities that combo and link up into a more proper rotation. However, combat is the fuel for Kritika Online, and so there will be no trinity party makeup. It's all DPS, all of the time.
Kritika Online is planning a Closed Beta sometime this Spring, with an Open Beta shortly after in the Summer. The game will be PC exclusive for now.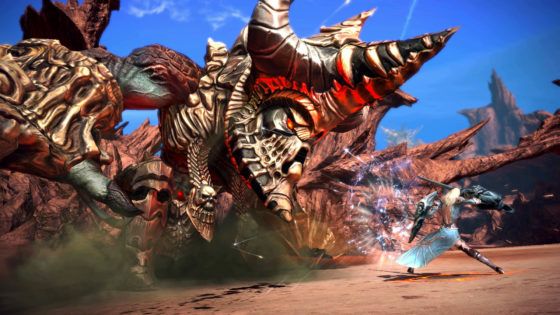 TERA and the Console Arrival
TERA's announcement of console release has been incredibly well-received according to the discussion I had on the floor of PAX East. With many players already enjoying the MMO on a gamepad, it was perhaps a natural evolution. However, it was technology that limited TERA from arriving on consoles sooner. With the game's launch near the waning months of the Xbox 360 and PS3, consoles were simply not powerful enough to support a game like TERA.
As far as bringing an MMO to console is concerned, there are certainly challenges to surmount such as communication. That said, the team is working on introducing an integrated voice chat system in order for console players to get and give instructions during the more involved encounters the game has to offer.
With the console launch of TERA comes new opportunities for existing TERA players as well, as the developers at Bluehole Studio are now focusing more time on further rebuilding gamepad controls from the ground up to make sure TERA's defining combat feels as tight as possible.
The console launch of TERA is due to kick off as soon as possible. There's no firm date yet, but the console launch will happen in 2017.
Related:
Bluehole Studio
,
Console
,
Kritika Online
,
MMO
,
MMORPG
,
PAX East 2017
,
Preview
,
TERA