The HCS Pro League Invitational took place just a couple of weeks after Counter-Logic Gaming's domination at the Halo World Championship. Allegiance disbanded after losing to CLG in the finals and its remains were split up amongst other team in the league. Everyone that was on the, roster except for "Str8 SicK," was involved in this tournament, each under a different organization. This invitational determined who would come through to take the second spot at the HCS Pro League, and Evil Geniuses stepped up to the plate.
The crowd couldn't have asked for a more thrilling opening game. EnVyUs took the 2-0 lead thanks to eL TowN's Plasma Caster skill and Pistola's key kills. In the final three games, however, EnVy just couldn't find a solution to Evil Geniuses' great team coordination. Evil Geniuses completed the reverse sweep.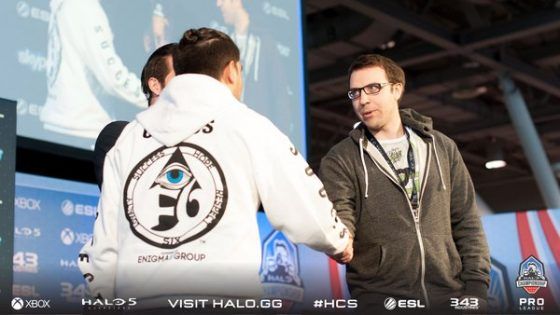 The second game of the day was between OpTic Gaming and a newly formed Enigma 6 team. The first game, which was Capture the Flag on Truth, was won by OpTic with a commanding 3-1 win. Once again, the OpTic side saw a 3-1 Capture the Flag win to secure the 3rd game. After solid sniping play from MaNiaC and flag rundowns by Naded, OpTic looked unstoppable and picked up another win as they would face Evil Geniuses in the Winner's' Bracket.
In the Loser's' Bracket, EnVyUs and Enigma 6 faced off in a battle to survive and advance. Led by Pistola and eL TowN, EnVyUs prevailed 3-1 on two Stronghold wins and one Slayer win.
After the Loser's Semifinal, all games were now a Best-of-7 series. This meant that whoever won the Winner's Final will have the upper hand, needing to only win one series while the other team would need to win two.
For the Winners' Final, it was nothing but pure domination from Evil Geniuses to take the 4-0 sweep over OpTic Gaming with solid team play in all games. OpTic failed to bring the intensity that they had against Enigma 6 and walked off disappointed.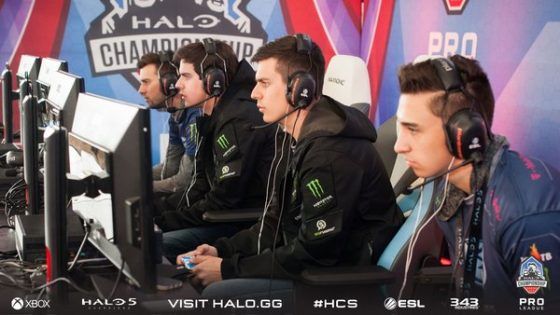 OpTic was still not eliminated, however, because the tournament was double elimination. Fast forward to the Losers' Final, EnVyUs and OpTic went at it for the spot in the finals for revenge against Evil Geniuses. EnVyUs prevailed with a 4-0 sweep. OpTic looked promising against Enigma 6, but could not get it done against EnVyUs and were eliminated. What OpTic lacked was consistency from players throughout the tournament. After strong starts from Ace and MaNiaC, they did not really play well against Evil Geniuses or EnVyUs, which led to their demise.
The final looked to be difficult for EnVy, needing to win two Best-of-7 series after coming from the Loser's Bracket. EnVy looked for revenge after giving up a 2-0 lead only to end up losing that series. In the first 3 maps, EnVy had a solid start and took the 2-1 early lead but could not close it out. They ended up losing 4-2, dropping the final 3 games to Evil Geniuses. EnVy's loss was characterized by Pistola and eL TowN's struggle. Neither of them were able to get anything going in either of the Slayer games, or on Capture the Flag map Fathom. Their struggles led to EnVy dropping the series and ending up in second place in the tournament.
Source: Twitter
Related:
eSports
,
Halo 5: Guardians
,
PAX East
,
PAX East 2016
,
Shooter