Perfect World International (PWI) is a visually stunning free-to-play, massively-multiplayer, online role-playing game featuring unparalleled character customization across six races and 12 distinct classes and amazing gameplay. Players discover their place in the struggle for power amidst a realm of stunningly beautiful, fantastical environments. Flying freely to access new heights, they can explore the numerous, deep systems and obtain great powers to spread their name throughout the land.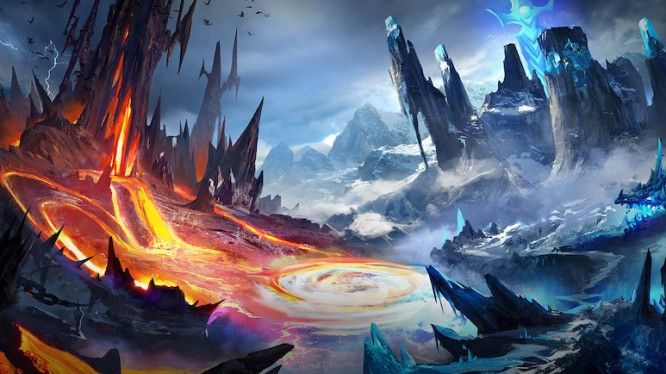 What You Get:
PWI (PC) Celestial Vale Package – Level 95 Booster (Not usable by Nightshade race)
Illusionary Crystal (Not usable by Reawakened characters)
Basic Flyer Token
Golden Gear Token
Tome of Cultivation
Geographic Map
Teleport Stone – 20
Gold Spirit Charm
Gold Guardian Charm
Training Esoterica – 10
Teleport Incense – 20
We have 50 of these Celestial Vale Packages to give away in celebration of the new War Front expansion for Perfect World International. These packs are great for accelerating lower level characters to Level 95, but you will need to get your entries in fast as the codes expire December 1st.
How to Enter:
Just answer the following question in the comments below this post. We will be choosing our favorite answers and will be in touch some time on Friday. Good luck!
What populates your dream solo dungeon? Yours to destroy.
Sign Up to MMOGames to Leave Your Comment
Register to our website.
Verify your email.
This contest will be ending very early on Friday morning so make sure to get your entries in before Friday to win! And if you have any problems, contact us.
Related:
Contest
,
Expansion
,
F2P
,
Giveaway
,
MMORPG
,
Perfect World Entertainment
,
Perfect World International