December is here, and that of course means the return of the Overwatch Winter Wonderland event. Last year we saw festive skins for lots of heroes. We had winter and Christmas themes, and the first appearance of the Mei's Snowball Offensive game mode. What could this year bring? Jeff Kaplan gave some details on the most recent Developer Update, but there's more to uncover.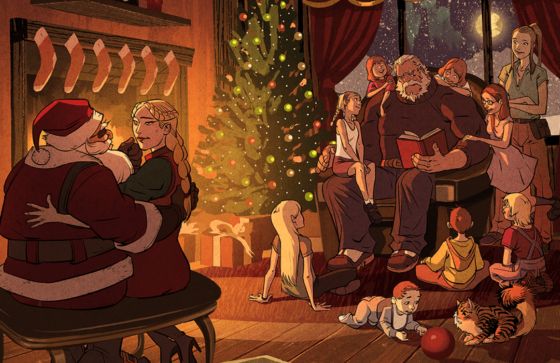 In this Play of the Fortnight, we do a little bit of speculating on what the Overwatch Winter Wonderland 2017 additions could be. We talk about the upcoming game mode changes, and the new skins.
Overwatch Winter Wonderland 2017 Start Date
Last year, the Winter Wonderland event started on Tuesday, December 13th, and ran through to Monday, January 2nd. It's been confirmed that they'll follow the same pattern this year too, with the Winter Wonderland 2017 event starting on Tuesday, December 12th. That's next week, so we have very little time to wait before we can see what Blizzard has in store for us.
Returning Winter Wonderland Content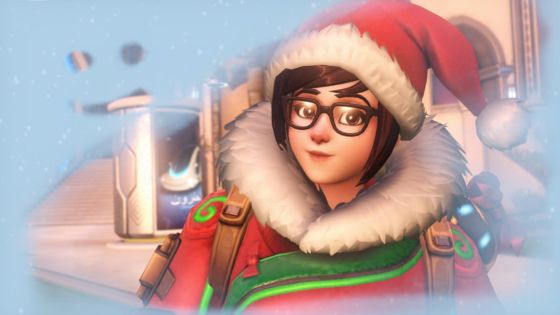 We've kind of become accustomed to the event content coming back now. Most likely, we will see Winter Wonderland content reappearing in the event loot boxes. And of course, we should be able to purchase old content for the normal skin price rather than the inflated event price. This is great news for people who wanted the Mei-rry skin but didn't think it was worth 3,000 credits last year due to her design. As she was quite simple, it seemed that calling it a Legendary skin was a bit unusual.
There were 12 new skins in total last year, as well as plenty of other content, which should all be available again this year.
How Will Mei's Snowball Offensive Change?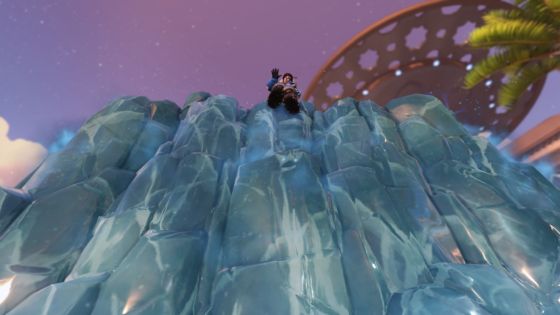 We saw Lucioball return in the Summer event. There were a few changes, including a new map. However, Junkenstein's Revenge didn't receive a new map. It did have new heroes added to the roster, but this is obviously not possible for Mei's Snowball Offensive. As it focuses on one hero, a new map was the only direction they could go. Kaplan confirmed that Mei's Snowball Offensive will have the Black Forest arena map added to its rotation too.
Ideally, Blizzard will want to add additional achievements and sprays for players to unlock. Instead of adding these through Mei's Snowball Offensive, it looks like Blizzard is going to give players achievements to unlock in an entirely new game mode.
Mei's Yeti Hunt Game Mode
As we mentioned in a recent post, Blizzard is aiming to try something "different and fun". They're bringing a new game mode called Mei's Yeti Hunt. It's not a PvE game mode, as it may sound. One team is made up of five Meis, versus one player taking on the role of the Yeti (or Winston). This sounds pretty unbalanced, but it seems the Yeti will be able to search for power-ups to help him build up Primal Rage.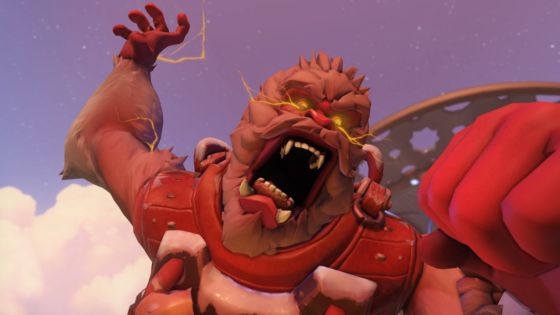 The Mei team will have to seek out the Yeti before he can get his Primal Rage built up. If they can't kill him by then, they have to try and escape and survive. It'll be interesting to see how it plays out, but it certainly sounds fun.
The new game mode takes place on the Nepal map, and players can choose which role they'd prefer to play when queuing. You may not always get to play the role you want, but should get to switch in from time to time.
What Does the New Game Mode Mean for Overwatch?
Mei's Yeti Hunt may just be a fun new brawl for us to enjoy over the holidays. However, the boss fight mechanic is one that Blizzard has been toying with for a while. Junkenstein's Revenge had a bit of a boss fight mechanic embedded within it. This one isn't PvE, however. Players who take on the role of the Yeti will have to hide and use their environment strategically to make sure they can beat the enemy team of five Meis.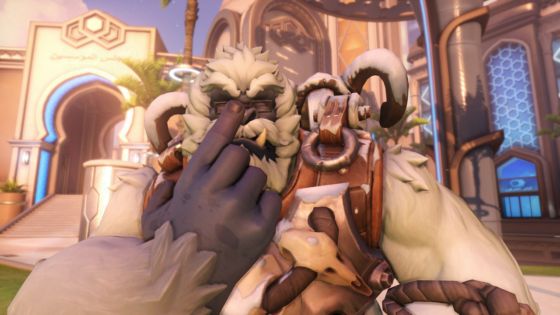 This could mean we have more hide-and-seek style game modes in the future. It would certainly be a new and interesting way to play. Other games have introduced hide-and-seek game modes before, with various approaches. I'd be intrigued to see what Blizzard does with the concept. Maybe they will also experiment more with the boss-fight gamestyle. More PvE brawls would be exciting, but it's interesting that they decided to go with a player taking on the role of the "boss" in this case.
Which Heroes Should Be Getting Skins?
Kaplan has confirmed that Hanzo, Roadhog, and Junkrat will all be getting Legendary skins this year. This is quite surprising, as Roadhog already has a Winter Wonderland skin, but it's only Epic, not Legendary. We're interested to see what the team has come up with for him this year, and especially excited for the Junkrat skin.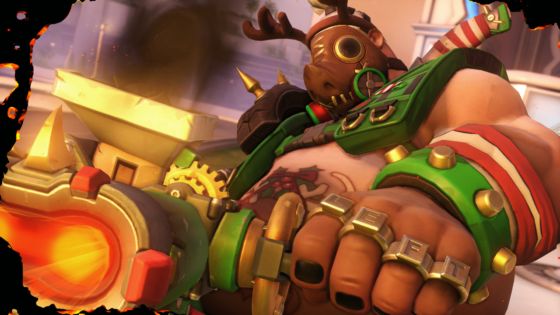 There are a few heroes who haven't received skins in a while, so these may be our go-to for the new Winter Wonderland skins. For example, Doomfist and Moira haven't received any event skins as they're quite new. We haven't seen skins for Reinhardt or Winston for a while. However, Winston does have an existing Winter Wonderland Legendary skin from last year, so it's unlikely he'll get another, which is a sha , since he has a fantastic spray with a Christmas sweater!
Orisa is another hero who hasn't received a skin in a while (since the Uprising event). She's fairly new to the roster, but it'd be great to see a reindeer skin or something similar.
What New Skins Can We Expect?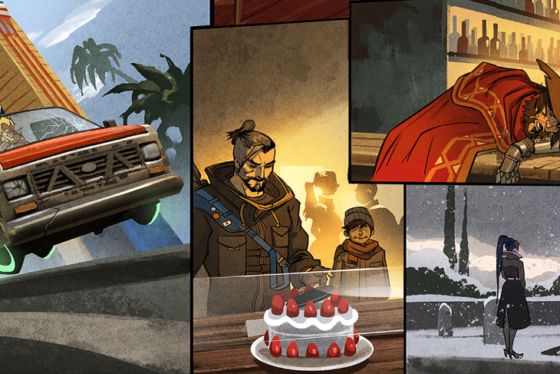 This is all purely speculation, but what kinds of new skins can we expect? Hanzo, for example, is one Kaplan says we've, "Seen before maybe, in one of our comics." This could allude to Reflections, where we saw Hanzo dressed in winter garb. The community has been hankering for this skin for a while (mostly because of the snazzy undercut).
Some of the community has been wondering if Roadhog will be getting a Krampus themed skin, but this might be more suited to other heroes such as Reinhardt. We're still hoping Junkrat will have a Christmas bauble-related skin. Replacing his bombs with baubles, anyone?
However, the skin that's still top of my wishlist is Ugly Christmas Sweater Soldier-76. It was one I hoped for last year during our previous Winter Wonderland speculation article. He seems like the perfect hero for it, especially with his very dadlike skin during the Summer Games this year. It seems Blizzard is going the direction of only introducing Legendary skins now, though, and this one might not be different enough to make it Legendary.
Additional Winter Wonderland Content
Obviously, skins are only one type of content released during Overwatch seasonal events. There's other content to unlock too. We'd love to hear some more festive voicelines, and I'm still waiting for the Grinch quote, "Blast this Christmas music. It's joyful and triumphant." There could be plenty of variations of lines like this from our favorite seasonal movies.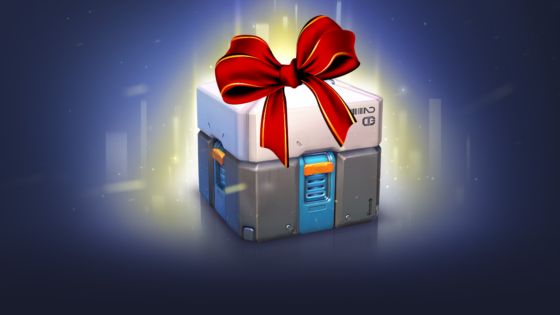 We also know from the Developer Update that Hanamura and King's Row aren't the only maps getting the snow treatment. Last year both of these maps had snow and little snowmen added to keep things festive. This year, we know Black Forest will also get revamped for the season. This will go very well with its addition to Mei's Snowball Offensive.
Closing Thoughts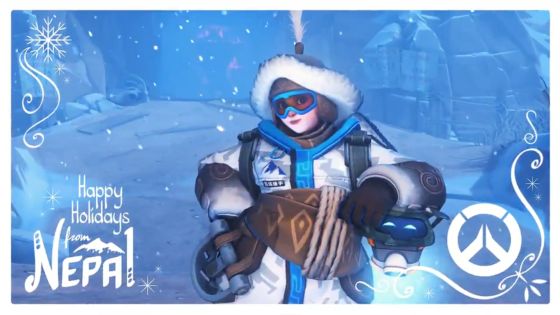 The Overwatch Winter Wonderland 2017 event is confirmed to begin next week. We've had some teasers for the content coming, but we know at least that Blizzard is committed to adding new and fun ways to celebrate events. The fact that they've added a whole new game mode is pretty exciting, and we hope they'll continue to do this from time to time. Maybe not for every seasonal event, but adding new ways to have fun in the Arcade is always welcome.
There's definitely going to be less new content to unlock this year, but we hope that we continue to see the quality ramp up. What skin are you most hoping for this year? Let us know in the comments below!
Related:
Blizzard Entertainment
,
Column
,
First Person Shooter
,
FPS
,
Overwatch
,
Play of the Fortnight
,
Seasonal Event
,
Shooter