Blizzard confirmed a few days ago that the Overwatch Winter Wonderland event will return next week on Tuesday, December 11th. As has become a recent tradition, they've also revealed a few of the upcoming skins for the event, and are likely to continue with more reveals over the coming days.
In this Play of the Fortnight, let's take a look at the skins we know about so far.
Snowboarder Zarya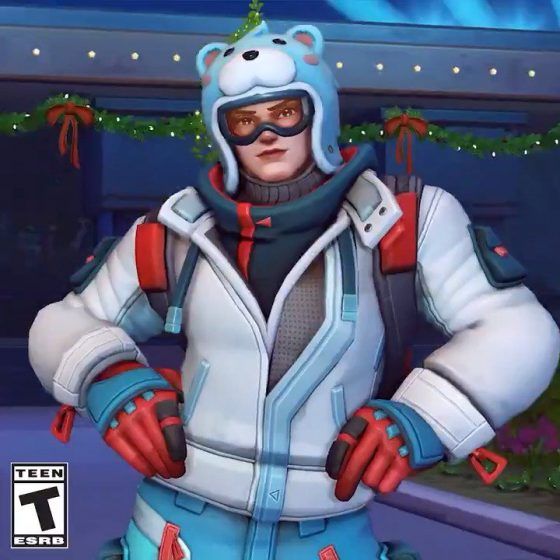 The new Zarya skin is adorable. She's designed with a snowboarding theme, but Blizzard has gone a unique route by giving her a cute animal design as well. Donning a pale blue bear hat and a tiny fluffy tail, there's a sharp contrast from the cute aesthetic to her customary Zarya scowl.
Blizzard's tagline for their teaser tweet is perfect: they call her "pawsitively fursome". This will be Zarya's first Legendary skin for the Overwatch Winter Wonderland event. She's received content in the past during the event, but never a Legendary skin specifically. We also haven't seen a Zarya event skin at all since the Lunar New Year, which was five events ago, so it was definitely her time.
Arctic Fox Lucio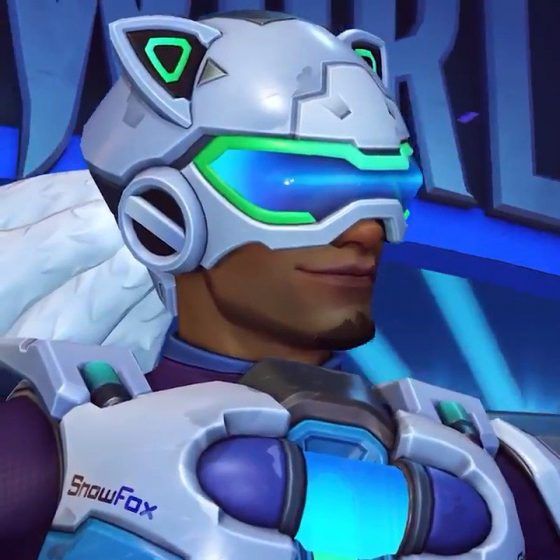 Lucio's new skin is particularly interesting. Blizzard went with a cyber style outfit for our favorite DJ. However, it's worth noting those ears. Arctic Fox Lucio wears a helmet with tiny fox ears, and his signature hair is now white and formed into a fox tail. Also, evidently Blizzard doesn't follow the ancient color rule of "blue and green should never be seen" with this color combination.
Overall, many members of the community are dissatisfied with this skin. Some don't like the design altogether, but most are frustrated that Lucio is getting yet another Legendary event skin. Unlike Zarya, Lucio got an event skin three events ago. However, he only has nine Legendary skins in total: there are definitely heroes who have more including — wait for it — Zarya, with 10.
A Winter Wonderland Theme…
It's easy to see Blizzard has a theme in mind for the Overwatch Winter Wonderland event this year. We have Zarya in a bear outfit for snowboarding, and Lucio with fox ears and a fox tail. It seems we'll be seeing some winter animal themed skins this year. With that in mind, who might we be seeing next?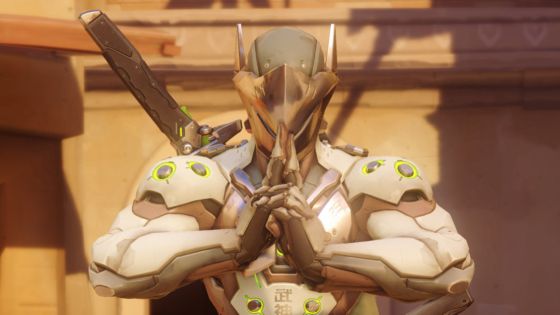 There are a few heroes who haven't had an event skin in quite a while. For example, Hanzo, Genji, Mercy, and Reaper have not had an event skin in at least three seasonal events. It's safe to say at least one or two of these heroes will get something winter themed this time. Perhaps we'll see some Japanese winter animal skins for Genji or Hanzo?
We wouldn't be surprised if Ashe gets an event skin this event as well. It's very close to her hero release, but Blizzard has done that in the past.
When is the event starting and ending?
The Overwatch Winter Wonderland event begins on Tuesday, December 11th, and runs for the usual three weeks (plus a few days). This has it ending on Thursday, January 3rd. That means we only have a few days to wait until the next seasonal event and all these new skins. We'll likely see more reveals over the next few days.
It also means it isn't long until the inevitable return of Mei's Snowball Offensive, and the Yeti Hunter brawl. Both of these Arcade game modes proved pretty popular, and we can only hope Blizzard brings back some exclusive achievements and sprays to unlock.
Closing Thoughts
Blizzard is going a slightly different direction with their Winter Wonderland skins this year. It seems they're avoiding the Christmas theme and aiming for a more universal wintery aesthetic, especially focused around wintery animal outfits. It'll be interesting to see who else gets a skin this year and what weird and wonderful outfits await us.
We quite like this new announcement method they're using as well. Sharing a teaser with a short video clip of upcoming skins each day is a nice way of hyping up the event, and lets us know what we can expect ahead of time. Surprises are nice, but allowing ourselves to get excited about upcoming skins is perhaps more fun.
What are you most looking forward to with the Overwatch Winter Wonderland event? Are you holding out hope for another Mercy skin (finally)? Let us know in the comments below!
Related:
Blizzard Entertainment
,
Column
,
Event (In Game)
,
First Person Shooter
,
FPS
,
Overwatch
,
Play of the Fortnight
,
Seasonal Event
,
Shooter