Niantic Labs took the mobile gaming world by storm early last month when they released the long awaited augmented reality game Pokémon Go. Both Pokémon superfans and newcomers alike seemed completely enraptured with the game. Despite a few hiccups in the game's development (looking at you, tracking system!) the hype hasn't really died down. But have there been any Pokémon Go clones or alternatives that hope to piggyback on the hype?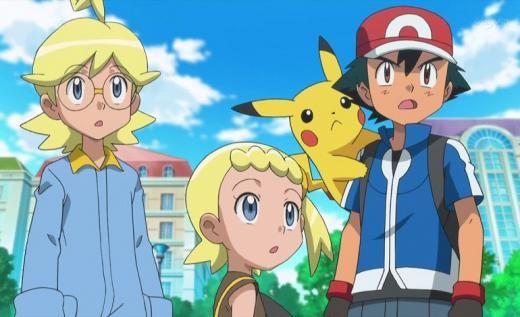 There's been talk of Pokémon Go clones being a long-way off. Developers seem determined that this is a once off and that convincing gamers to go outside and be active is more difficult than the creature-collecting game has suggested so far. However, there have of course been some attempts at jumping on the augmented reality bandwagon.
Looking for some other augmented reality games? Maybe just not so interested in Pokémon Go? Here are some of the new mobile games that have been released recently hoping to be Pokémon Go alternatives, as well as one that was released before and may see a resurgence of popularity.
Know Moscow
Pokémon Go hasn't been officially launched in Russia, but that hasn't stopped intrepid fans from getting access to it. However, the federal service of consumer rights in Russia, Rospotrebnadzor, has issued warnings about the potential "psychological effects" of the game, as well as the possible risk of criminal charges for being caught playing the game in sensitive locations. Not only that, but there have been claims from conspiracy theorists and news agencies that Pokémon Go is a CIA plot.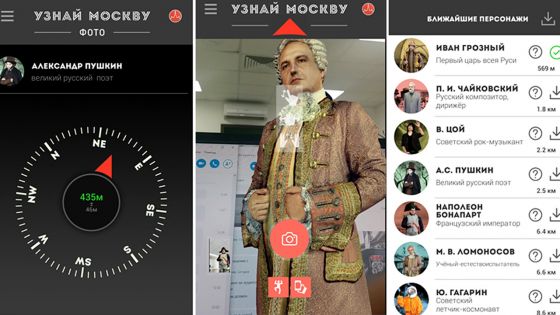 Perhaps inspired by all of this, Russia will be launching its own augmented reality game called Know Moscow this month. In this game, players will try to locate historical figures. Some of these characters include Russian leaders, musical stars, and even the first man in space, Yuri Gagarin. Players are on a quest to take a selfie with the virtual representation of famous people from history. Because who doesn't want to take a photo with Ivan the Terrible?
An early version of the app has the figures located at specific points of interest in Moscow. Soon they will start walking around and players will have to chase them much like in Pokémon Go. The hope for Know Moscow is it will not only rival the popular AR game, but will also encourage young people to take an interest in the history of their city.
Jurassic Go – Dinosaur Snap Adventures
While not exactly along the same vein as the current Pokémon Go craze, this little gem was released on iOS two weeks ago and focuses on dinosaurs. Anyone who played Pokémon Snap, the old game for the Nintendo 64, will recognize the photography gameplay immediately. In Jurassic Go players take photos of cute, cartoony dinosaurs hidden around a vibrant and lush land.
There are a lot of differences between Jurassic Go and Pokémon Go – firstly there is no augmented reality in this game, and the key feature of geolocation seems to be absent. However, there's no doubt that it fits pretty well within the current craze. Players are tasked with finding dinosaurs and can try to lure rare and legendary creatures out of hiding by throwing "goofballs" or playing music. The purpose of the game is to "snap them all" (sound familiar?) but the game has a unique relaxing feel to it.
It's worth mentioning that various content creators online have released a few videos and edited screenshots claiming to showcase a Jurassic Go that is almost identical to Pokémon Go. These videos and images feature realistic looking dinosaurs from our beloved Jurassic Park, the movie that spooked so many of us as children. Sadly this seems to be a parody. Maybe one day!
City Spirits Go
Perhaps the most similar to Pokémon Go is this new release by Chinese developer Sun Xiaoyu. With Niantic Labs' creation not yet officially released in China either — Google maps is required and is blocked in China, along with Google accounts in general — other developers have stepped up to the plate with their own releases.
Immediately after its release, City Spirits Go soared quickly to the top app on the Chinese iOS store. It held its top spot for a while, revealing just how popular Pokémon Go would be in China.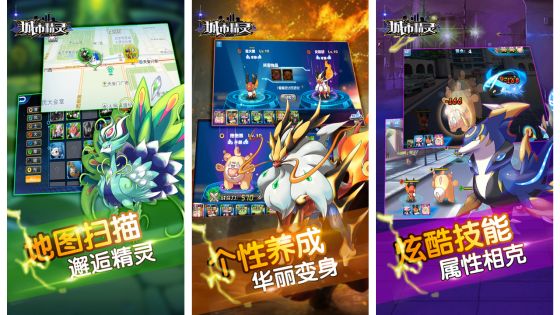 While City Spirits Go doesn't have an augmented reality component, it does use geolocation to track player movements and to help players find creatures called Spirits. These creatures range from cute to badass, and can evolve much like our favorite little pocket monsters.
One very key difference between the two games is that City Spirits Go comes with a fairly robust battle feature, allowing players to challenge their friends to combat using their collected Spirits. This might be something we see in the future in Pokémon Go, but for now we'll have to settle for gym battles (or shaking our fists at the enemy teams as they pass us by at a Pokéstop.)
As a side note, there's another release called Pokeball Coach which also comes from a Chinese developer. In Pokeball Coach you can practice your curveballs without wasting precious pokeballs in the live game. However, the adorable little creatures we all know and love took a bit of a turn for the, well…terrifying. Take a look for yourself!
Zombies, Run!
Zombies, Run! was released when Pokémon Go was just a twinkle in Niantic Labs' eye. It is, however, arguably one of the most developed and intense augmented reality games on the market right now.
It fits in with the theme of getting gamers and geeks to be more active whilst still playing a fun game, and the zombie apocalypse is always a great place to start when encouraging gamers! No one really wants to be zombie food, and with all the apocalyptic media the world has been consuming lately, zombies seem to be the enemy that everyone is still terrified of.
To get started, players start up a jog or a run anywhere in the world. At any moment, around any corner, zombies could attack. Players have to run faster to get away from the hordes of undead, and return to their safe house to resupply. Players receive missions over their headphones, and there is a wealth of them to complete. This gives the game a bit more depth than just "run really fast and don't get eaten."
For a mobile game based almost entirely around fitness, it has a lot more to it beneath the surface. With players now searching for alternatives to Pokémon Go or other AR games they can try, no doubt Zombies, Run! will see more newcomers showing up to give it a try.
Halo Go?
While not an official game, Microsoft tweeted out some imaginings of Xbox games recreated as Pokémon Go clones. These included Halo Go, along with Crackdown and Forza. The concepts they shared were pretty detailed. The Halo Go "screenshot" featured vehicle spawn points on the map and clusters of soldiers guarding strategic street corners.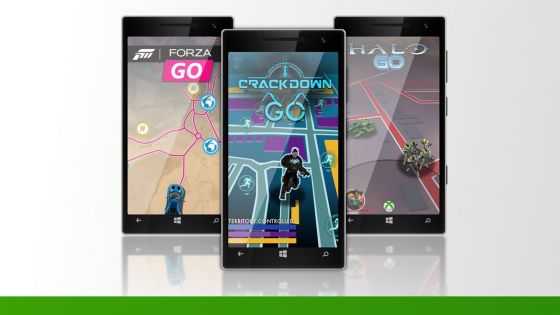 The Xbox UK team went on to ask players what they would like to see "getting the 'Go' treatment". Of course the community came up with such wild ideas as Grand Theft Auto Go and the incredibly terrifying Dark Souls Go, complete with edited "screenshots" featuring potential gameplay experiences. The team joked about the GTA Go idea by responding, "Oh dear… #5StarWantedLevel"
Of course, these ideas are unlikely to see the light of day, especially with bigger games companies seemingly steering away from replicating Pokémon Go's success, but it's an interesting thought all the same.
Conclusion
Almost two months into its release, Pokémon Go is still being talked about. No doubt we will continue to see new games venturing into the AR market due to its success. Will we see many more Pokémon Go clones in light of Niantic Labs' creation? That remains to be seen. But what is clear from its release is this: the future of mobile gaming is here.
Related:
ARG
,
Mobile
,
Niantic
,
Pokemon GO