Revelation Online is a revolutionary MMORPG which enables players to experience a breathtaking adventure in the lands of Nuanor, and now it's coming to the West! Explore a vibrant world of ancient mystery and use the power of flight to experience absolute freedom. Choose your class and customize your character, and set off to explore this amazing fantasy land, improving your existing skills and unlocking new ones. With story driven adventures, fun PvP for casual and hardcore players alike, a living, vibrant world, and tons of content, Revelation Online is a complete and immersive MMORPG. To help players get into the action and experience the epic world of Revelation Online, My.com has teamed up with MMOGames to bring you this Revelation Online Closed Beta Test Key Giveaway! Enter for your chance to snag one of these beta keys!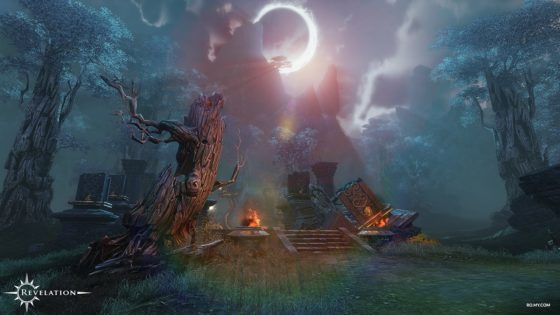 What You Get From The Revelation Online Closed Beta Test Key Giveaway
Access to the Revelation Online Phase 1 Closed Beta Test! This beta test is currently ongoing, and will run for at least another week (The end date has not yet been definitively set)
How To Redeem Your Revelation Online Closed Beta Test Key
Go to the Revelation Online Homepage and create a user account.
Redeeming a key is done in the dedicated field on the profile page of the user account once a my.com account is made at the above link.
Enter Via Gleam
Sign in with a selection of options within the Gleam widgets at the end of this post and complete one or more entries to enter. You can select all of them or just one, it's entirely up to you, though the more you choose, the more chances you have to win! The Revelation Online Closed Beta Test Key Giveaway will run several times over the next week. This section of the giveaway ends on Monday, November 14, at 8:00 AM GMT.
We will be in touch by email with the winners once the contest comes to an end.  If you have any issues, please contact us.
Revelation Online Closed Beta Test Key Giveaway Round 4

Related:
Game Keys
,
Giveaway