Last month The Stomping Land made news as it came out that the last developer working on the troubled MMO had officially decided to end his time working with Supercrit after a long period of silence from the head developer Alex "Jig" Fundora. That last man standing was Vlad Konstantinov, a freelance character artist from Russia who specializes in dinosaurs. As news of his departure stretched across the gaming world we reached out to Vlad to find out more about his experiences working on The Stomping Land. Find out more about The Stomping Land and what the future holds for Vlad in the interview below.
To start off can you please tell us your name and how you were connected to The Stomping Land?
My name is Vlad Konstantinov, I am a freelance character artist and I was a modeler on the Stomping Land project.
How did you get started working with Supercrit on The Stomping Land?
Alex (the head developer of TSL) contacted me and suggested to take part in his project. The idea of the game was interesting and unusual and I had some free time so I decided to join his team. The conditions also were fair.  =)
When was the last time you heard from Alex Fundora or anyone at Supercrit?
Last time I heard from Jig in the middle of December. All other developers had left the project long ago. Well, at least I had such feeling. I'm not sure if there is anybody else in Supercrit except Alex at the moment.
Were communications with them always difficult to arrange or is this a more recent issue?
No, actually it was very comfortable to work with Alex. The payments and feedbacks were fast and prompt. So I didn't expect any cheats from his side. I didn't have a close collaboration with other developers, but now I know that some of my former teammates had a very big difficulties communicating with Alex – he often ignored them like he ignored TSL community. That was a big surprise for me.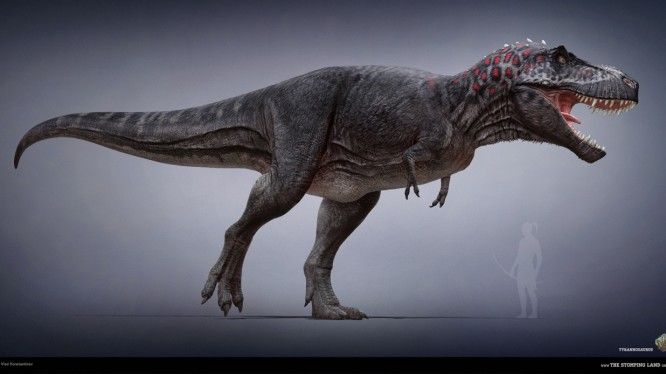 What do you think has happened, if anything to cause this developer silence?
Firstly I thought about some accident and I was worrying about Jig. But now I'm almost calm because I regularly see Alex online in Steam  – he ignores me there either. =) So, to my mind, that's just unprofessionalism, incompetence and irresponsibility. Probably Alex overestimated himself. Or probably that was a scam from very beginning.
Has this experience put you off on the idea of Kickstarter? Would you ever back a game on Kickstarter after this?
As for me, I am a freelancer and I'll work while I'm paid. But if you ask me as a gamer or potential game developer, I don't think we should blame Kickstarter. TSL is just a particular case of ignorance.
What are your thoughts on the fact that The Stomping Land is still available for purchase on Steam?
I don't know much about Steam policy and I'm quite far from all these things. But my personal opinion – TSL should be removed.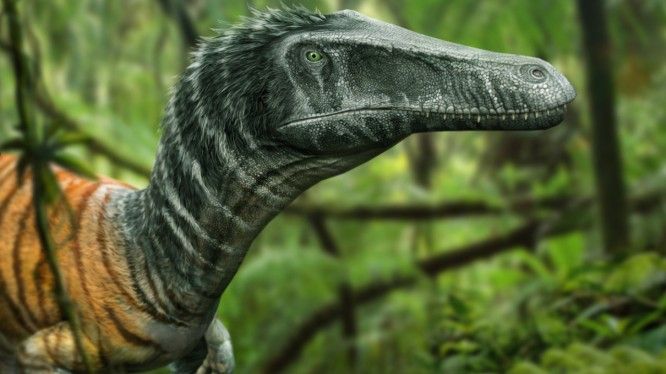 Should Steam hold some responsibility to check that the games they sell are in good working order, and those in Early Access are actually being worked on?
I don't think Steam can foretell the future but probably some sort of control would be wise because it's a question of Steam's reputation.
What advice to you have for freelance artists who are considering working with indie studios?
Send the models or all other final materials only after getting the payment. This is the best insurance.
You're now working for The Stomping Land's closest competition, another dinosaur survival game called Beasts of Prey. How different is it working on this project compared to The Stomping Land?
I'm going to take part in two games in the nearest future: Beasts of Prey and The Isle. But I haven't started yet. Just have to finish some of my current projects firstly.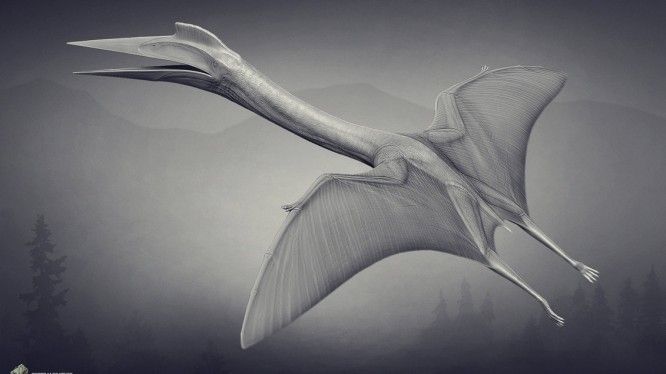 Is there anywhere else besides The Stomping Land and Beasts of Prey where people can see your amazing artwork?
Thank you! You can visit my Deviant Art page, Behance or YouTube channel.
My time with Vlad seems to have raised more questions, questions that only Alex Fundora himself can answer. What happened to The Stomping Land? Will we ever see this game? Since the time this interview took place The Stomping Land has been removed from Steam. Unfortunately with the silence from him we can only come to our own conclusions. I would like to thank Vlad not only for the interview but for also being the last man standing and keeping the community informed as best he could. We all wish him the best of luck and will be keeping a close eye on Beasts of Prey and The Isle.
Related:
Developer
,
Interview
,
Kickstarter
,
The Stomping Land