The Elder Scrolls Online has been kind in offering us lore that we never thought we'd get to see, and this brand new foray into the Clockwork City is no different. For those of you who don't know, the Clockwork City is a miniature metropolis located deep beneath Ebonheart, unknown to most of those living in Tamriel. The city was created by Sotha Sil as his ideal image of Tamriel, though after losing Sunder and Keening at Red Mountain, he retreated into his creation and lost touch with the outside world. Your journey through the Clockwork City will be highly eventful, whether you want to explore the rich environment and take in the extensive lore or you wish to take on some of the world bosses. Either way, this is one DLC that's going to blow your mind as you explore a miniaturized version of Tamriel.
A Quick Walkthrough
I was fortunate enough to get an early walkthrough of the Clockwork City DLC with Rich, the creative director, and Greg, the lead content designer. It's safe to say I got more than I bargained for. The first thing they told me was that the Clockwork City was a sort of milestone, as it is the final DLC of 2017 so people, please, try to make the most of it while you can. Secondly, as we already mentioned, the game takes place in a miniaturized version of Tamriel, so when you first enter this new area you're going to want to look up at the clockwork machinery. They put a lot of work into this and it really shows.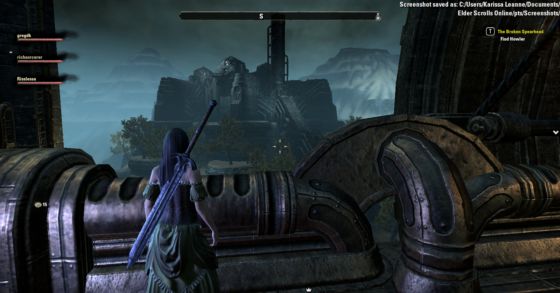 Progressing further into the city you'll find the denizens who live here, most of which are a combination of flesh and machine. There are also clockwork beings who maintain the city and don't worry, you get their wardrobe outfit if you progress far enough into the main questline.
A World Re-Imagined
The most important thing to note is that the entirety of the world has been re-imagined. It might be the spitting image of Tamriel (as Sotha Sil sees it), but some concessions had to be made due to a drastic contrast in resources between this and mainland Morrowind. Trees, for example, exist in the Clockwork City but you'll see them as more of a metal construct, which is there for show more than anything else. As a result, many aspects of the city reflect the lack of paper. A metal bookshelf with sliding plates greeted me as I walked through a building, along with other reminders that while this is a fully functional city, it is devoid of many of the luxuries that we've seen throughout this game and those that came before it. One example would be the choice of food; residents in the Clockwork City have access to only a nutrient paste which probably doesn't taste great, though we're never going to know because games aren't quite that advanced yet. Still, you can visit one of the dispensers and try it for yourself – if you dare.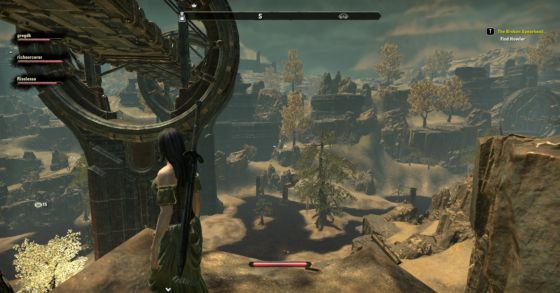 Raids, Equipment and More
The Clockwork City has something for everyone from new raids to world bosses, and of course plenty of equipment for you to pick up on your way through. Though we avoided some of the larger bosses on our way through the city, we did stop by the new trial and took down the Imperfect, much to the surprise of my hosts who thought it was impossible with a three-man team. This brings me to another very important point – One Tamriel.
The 'One Tamriel' update allows players of any level to join in on the fun, whether they're going solo or joining up with a group. The level scaling allows everyone to feel useful in a group which means that yes, you guessed it, the Clockwork City is open to everyone. You don't have to be max level to enjoy it, just jump right in and start grinding, or diving into the lore. Whatever one strikes your fancy.
Beyond the Content
During our walkthrough I was informed that there is much more to the update than just content – they're also bringing in some vast improvements to the client. These performance improvements were evident throughout the playthrough as we transitioned through several areas and I noticed that the loading speed on the PTS was considerably faster than anything I'd experienced on the live server. Other improvements include:
Animation Memory
Rendering
Scene Graph (list of objects to be rendered)
Improved Framerate
New Battleground
As the last DLC for 2017, the Clockwork City has brought quite a bit to the table for new and old players alike. All players will be able to get the DLC from the in-game store starting now, and premium players will automatically have access to the entire DLC. It's a whole new tiny world to explore!
Related:
DLC
,
MMORPG
,
Preview
,
The Elder Scrolls Online
,
Zenimax