With the genre being over-saturated by a number of clones and cash-grab titles, it can be hard for players to find good free-to-play MMORPGs to play. This list will introduce the top 5 free-to-play MMORPGs currently available, offering great options for beginners and MMORPG veterans alike.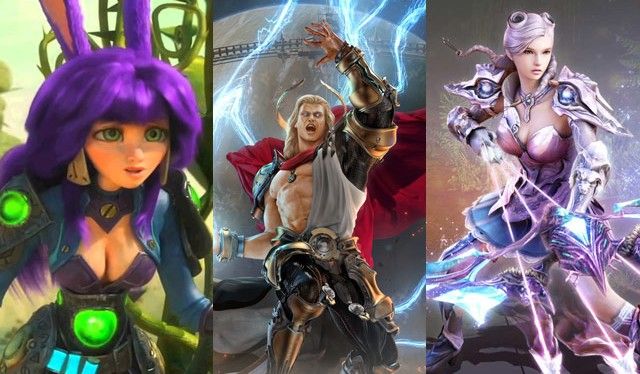 5 – Skyforge
Not surprisingly, we find the excellent Skyforge in this top 5 best free-to-play MMORPG currently available list. The scenario of the game itself gives a little taste of freshness. Just as Hercules had to prove himself to the world to return to the realms of the gods, players in Skyforge need to accomplish many feats throughout the world to ascend to the status of Gods. Exploits to achieve will actually be fairly standard for the missions, more often than not involving the defeat of an extremely powerful creature that mortals have no chance against.
If this MMORPG made it into this list, it is not for nothing. This shows as early as the stage of the creation of the character: the possibilities are gargantuan. Without a doubt, one can create a unique character. Creation enthusiasts can therefore go all out, and could very well take as much as half an hour just for this step. The most interesting element will, however, be the character development system, including the Ascension Atlas, and the Order system.
As for the gameplay, Skyforge boasts a dynamic action combat system, with fluid and interesting classes. However, if there is a reason for which the title didn't make it higher in this list, it would be due to how heavily instanced the world it. While there are certain regions in the game where large numbers of players can interact, most of your time will be spent on your lonesome, or with small groups of players.
To read this article in full, head over to our friends at 2p.com where you can find the complete list.
Related:
2P.com
,
Aion
,
F2P
,
MMORPG
,
Neverwinter
,
Skyforge
,
TERA
,
Wildstar