Once again we gather for the annual Electronics Entertainment Expo, hoping that our favorite developers bring us news of great games, though let's be honest, it doesn't quite happen like that every time. Don't worry, it looked pretty good this time around. Ubisoft brought quite a show to E3 this year with a full catalogue of new games and even updates on the Assassin's Creed movie. Let's start from the top and take a look at everything they're offering in the coming year. First of all, Ubisoft spokeswoman Aisha Tyler pointed out that the release of Just Dance 2016 is imminent, and that your life is not complete until you have a lion singing at you out of your television screen. We all knew that, but it's nice to hear it from an authority figure on the Ubisoft E3 stage.
Ubisoft E3 Presents: Ghost Recon: Wildlands
The next entry in the Ghost recon franchise looks absolutely solid and absolutely beautiful. This latest installment is set in Bolivia during the reign of a drug lord who offers outstanding health benefits to anyone who works for him. The game is now open world and features four player co-op or solo. If you find that you can't complete a mission on your own, there's no shame in calling in a few of your friends to take out the target. Your team members will be able to take their own approach and the maps are open enough that they can make that approach from miles apart. Can it get any better? Yes it can; there are vehicles now. I watched an amazing car chase the culminated in an aerial extraction which is definitely a deviation from the usual formula the series has to offer. Here's hoping the multiplayer in Wildlands works better than Future Soldier.
Release Date: March 7, 2017

South Park – Fractured But Whole
Once you're done snickering at the name we can get down to business. Are you done yet? No? I'll wait. Okay, Ubi's pretty much outdone themselves here, and fans were delighted with Trey and Matt took the stage to describe the latest entry in the South Park game series. This one picks up right as the Stick of Truth comes to an end and while you might have worked your way to the top in the last game, you're a bottom feeder once again at the mercy of Eric Cartman. Now they've started a new game, playing superheroes (a great jab at Marvel) and there are tons of new features that we didn't see in the Stick of Truth. You'll be able to create your new superhero character on Coonstagram(a social network run by Eric), and you'll be able to mix and match your powers to make the game a bit more interesting. Most importantly, you have more space and movement to work with while you're fighting enemies. Finally, and this is what you've all been waiting for, you can rearrange the turn order by tearing the fabric of space and time with your farts. No, we promise you didn't read that wrong, and who wouldn't want to meddle with time using nothing but their uncovered asshole? Flatulence is in this year and if you pre-purchase you'll get access to the Stick of Truth for all platforms including PC.
Release Date: December 6, 2017

The Division: Underground
It's no secret that The Division has taken a bit of a hit as of late, especially in user subscriptions, and a lot of it had to do with the Dark Zones. That's another story for another day, however. Right now we're here to talk about the new Underground content which allows you and your team to fight threats that are rising beneath New York City in randomly generated scenarios. It might just be enough to bring the game back to life, and if that doesn't do it, the new Survival expansion pack might do the trick.
Release Date: June 28(XBOX 1, PC) August 2(PS4)

Eagle Flight
So we've finally come to the VR games and that's what you were waiting for anyway, right? Built on with Oculus technology in mind, Eagle flight puts you in the role of, you guessed it, an eagle. You'll be able to play multiplayer against your friends, enemies, and everyone in between by utilizing terrain in an overgrown London and completing scenarios. We saw a game of 'Capture the Rabbit' in which both teams attempted to snag a rabbit with their talons and return it to their home base. It looks like a pretty simplistic game but we're sure it's going to be a lot of fun. You've always wanted to be a bird, right?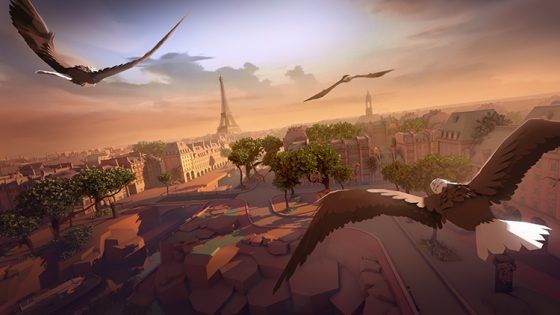 Star Trek: Bridge Crew
Levar Burton himself graced the Ubisoft E3 stage to clue us in on this one. Yes, it's another virtual reality game and it's the most amazing thing we've ever seen. Using Oculus technology you'll be able to sit in the captain's chair, at the helm, communications, or even the science station. You take up one role, your friends take up the others, and together you form the bridge crew. This is the Star Trek experience we've been waiting for, and your chance to fly to strange new worlds. Don't worry, you don't have to shave your head to be the captain. Well, maybe. Don't wear red.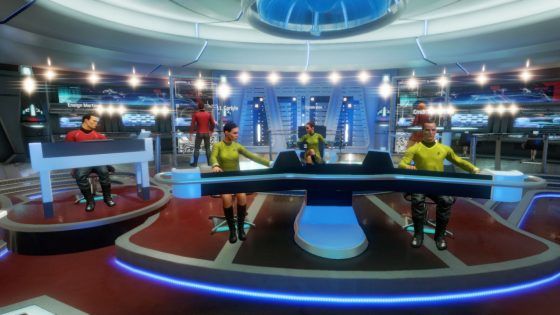 For Honor
It's that medieval themed game we've been waiting for and Apolleon has brought us nothing but eternal conflict. In this third person brawler, play as a samurai, join the Blackstone Legions, or even be a Viking. You have nothing to lose but your honor, and that only happens if you don't play.
Release Date: February 14, 2017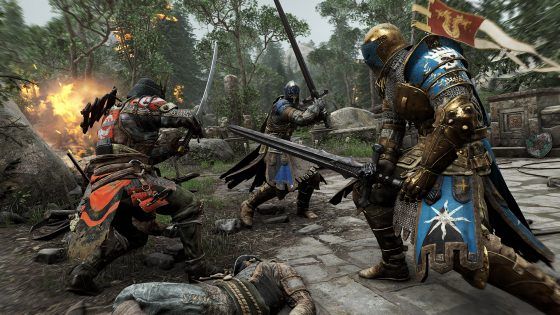 Grow Up
Bud is back in an all new adventure at the Ubisoft E3 conference and this time you're growing up. The 3D platforming game now encompasses an entire planet and grants you the ability to ride star plants. Also, you can bounce using plants. Does it really get much cooler than that?
Release Date: August, 2016

Trials of the Blood Dragon
With a trailer that reminded us of the Saturday morning cartoons we saw as a kid, Trials of the Blood Dragon steals the imagination while delivering gameplay ripped straight from the 8 Bit Platformers we played when we were kids. It might be the closest we ever get to time travel.
Release Date: Out Now

Assassin's Creed Movie
The Ubisoft E3 press conference wouldn't have been complete without mention of the Assassins' Creed movie. We all knew it was coming, but now we have even more details. There's going to be a new story, a new hero, and a pleasant mix of both the old and new. Plus, the new Animus looks pretty cool too. With Michael Fassbender playing the main character, this one is probably going to be a hit.
Release Date: December 21, 2016

Watchdogs 2
Okay we all knew you were waiting less than patiently for this one. We actually weren't even sure if Ubi was going to release Watchdogs 2 but guess what? Surprise! They're introducing a brand new character, refined hacking abilities, and even an easier Co-Op system so you can join up with other players during your romp through the world. Speaking of the world, everything can be hacked now in even more amusing ways, and there are a ton of side quests to embark upon. This one isn't going to get old anytime soon. They're catering a bit too much to the Playstation crowd in my opinion, with PS4 owners getting 30 days advance access to any and all DLC. Don't worry, the game itself might just make up for it. Also, they briefly mentioned the distinct possibility of a Watchdogs movie; wouldn't that be a beauty?
Release Date: November 15, 2016

Steep
Finally, after that totally unexpected Watchdogs 2 announcement, the Ubisoft E3 crew dropped a bombshell with a brand new IP. It's an extreme sports game, totally open world, and let's just say it looks like a lot of fun. Not only does it include base jumping and skiing, you can do it with your friends, record your feats, and even share content amongst yourselves. There's nothing quite like a base jumping race down the side of a mountain, especially when the guy in front of you bounces off the side a drift and screams for his life as you fly past him at ninety miles an hour. For extreme sports junkies, this is probably going to be the best game to come out this year.
Release Date: December 2016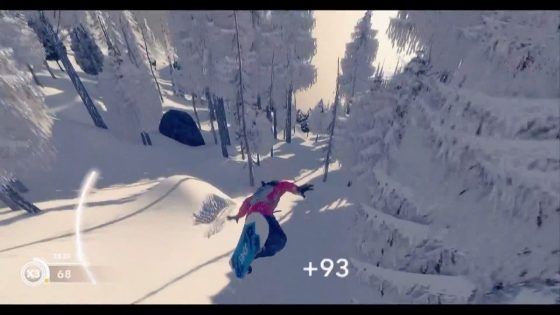 Lots of new games are dropping this year at Ubisoft E3 and they really knows how to up the ante, but it's been around for the past thirty years, so we're pretty sure they've learned a thing or two in that time period.
Related:
Blood Dragon
,
E3
,
South Park
,
Steep
,
The Division
,
Ubisoft
,
Watchdogs 2