Wakfu is a highly popular strategic MMORPG with turn-based combat and a very unique feature list that sets it apart from the rest. Only 1,000 years after the adventurer's explored the world looking for Dofus, the World of Twelve is in ruins and it's up to you to rebuild.
Choosing from one of sixteen different jobs, players embark on a journey across a world with it's own living ecosystem and politics. Joining up with one of four different nations, players will have to decide where they stand in the balance of things, either destroying life, giving it back, or both. When you take something from the environment, it's up to you or someone else to replace it in order to maintain balance in the World of Twelve.
The famed Mimi and Wolfgang teaches citizens about their effect on the ecosystem, and help players to decide what role they will play – destroyer or lifegiver. It's up to each player to make their own moral decisions, but no matter what the Ecologist Government are always around to try pick up the pieces and keep the ecosystem healthy and thriving.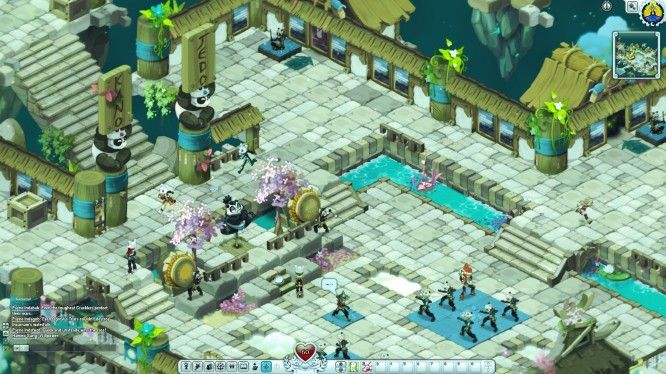 From the moment you step foot in to the beginner's zone of Incarnam, responsibility will hang heavy on your shoulders as everything you do has consequences. From fighting the Wodent, your first enemy, to harvesting your first resources for crafting – every step must be taken lightly in order to not bring the world to further ruin.
Exploring the wild and rebuilding the world may not be on your objectives list however, and that's okay – some people make change in the world through different channels. Politics plays a huge role in the World of Twelve, and players can not only take charge of reviving the world, but also its politics and governments – giving you the chance to rule a nation.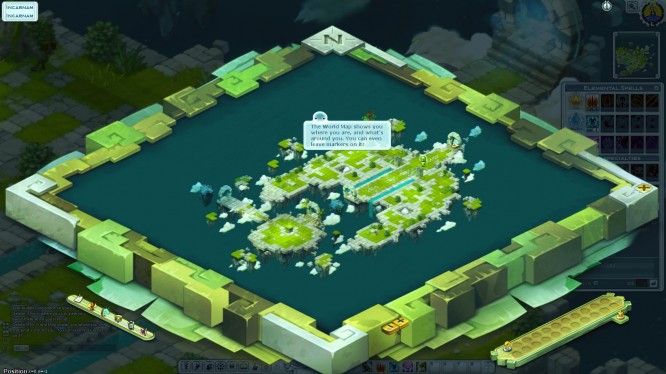 Wakfu is a universe of opportunity, whether your intentions are to bring the world back to glory or drive it to the brink of extinction. Everything you do matters, and you will have to make many choices in this world – but whatever you do in your journeys, wherever they take you, just remember that everything depends on you. Start your journey today.