There are now 10 million Overwatch players "and counting" according to a tweet from Blizzard Entertainment earlier today. This is up from the recently reported 7 million and puts the live game in line with the beta numbers!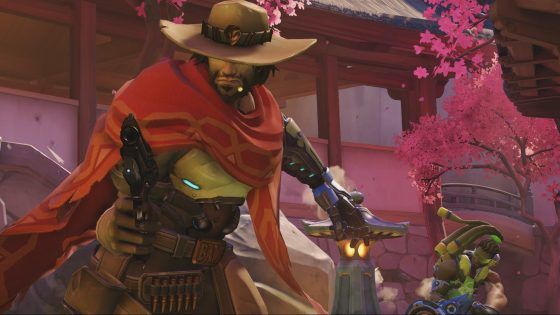 Now, 10 million Overwatch players is hardly shocking considering the sheer amount of hype leading up to the game's launch but considering it has been only two weeks since launch, that is a lot of people who have cashed up for Blizzard's newest IP, maintaining Overwatch's place at the top of game sales charts. Then consider the glowing reviews and sheer amount of coverage Overwatch is getting across the board and it's clear that the population can only grow from here.
Additionally today, McCree and Widowmaker received a few balance changes. Most notably reducing the damage of McCree's alternate fire and Widowmaker's scoped shot damage. The patch is now live on PC and will be rolled into a larger patch for Playstation 4 and Xbox One at a later date.
Our Thoughts
This report of 10 million Overwatch players is a little larger than a similar announcement for a free-to-play title considering that this is 10 million people who have gone out of their way to purchase the game. We can't wait to see how many more join in!
As for McCree and Widowmaker, balance updates are (almost) always a good thing. Everybody wants to play a fair and balanced game so the more the better! Maybe Bastion next, Blizzard?
Related Articles to Overwatch
Related:
Blizzard Entertainment
,
News
,
Overwatch
,
Shooter
,
Update